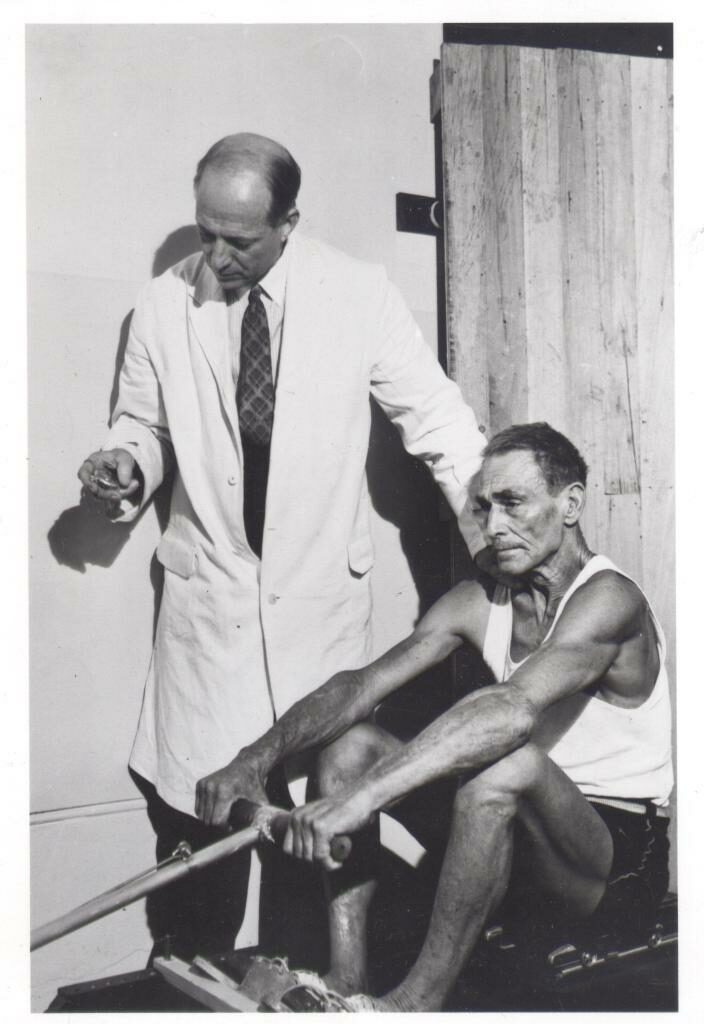 Frank Cotton (AUS)
Honor Pioneer Contributor (1989)
The information on this page was written the year of their induction.
FOR THE RECORD: Australia's "Father of Sport Science"; First to monitor training with heart rates; First to use pace clock for interval training.
Just as Dr. Tom Cureton is considered the "Father of Swimming Research", Dr. Frank Cotton is the "Father of Sport Science" in Australia. A a national swimmer in the '20s and later as the Head of the Department of Physiology at the University of Sydney, Dr. Cotton's research and thinking were revolutionary.
In 1932, he proposed using the heart rates of swimmers to determine the energy cost of the training effort. By 1947, he had installed the first-ever timing clock at the North Sydney Pool for use by swimmers for interval training. They swam repeat "efforts" at various intensities, monitored by taking heart rates. Swimmers were amused when Cotton threw them the end of a long-tubed stethoscope to count hear rates.
From the 1940s, he insisted that swimmers keep log books to maintain their scientific approach to the sport.
He was the scientific advisor to the Australian Olympic team of 1952 and experimented with training methods with scientific colleague and all-around athlete Forbes Carlile. He instituted "shaving down" with Olympic champion Jon Hendricks, at time when it was unheard of to shave your body for faster times.
The Australian swimmers were at the forefront in those days in applying new methods of training. Frank Cotton was one of the men responsible for their success and for the scientific growth of the sport throughout the world. He is also remembered for his 1940 invention of the Cotton Aerodynamic Anti-G Suite for the protection of fighter pilots against blackout and which came at a time of great significance and value during World War II.