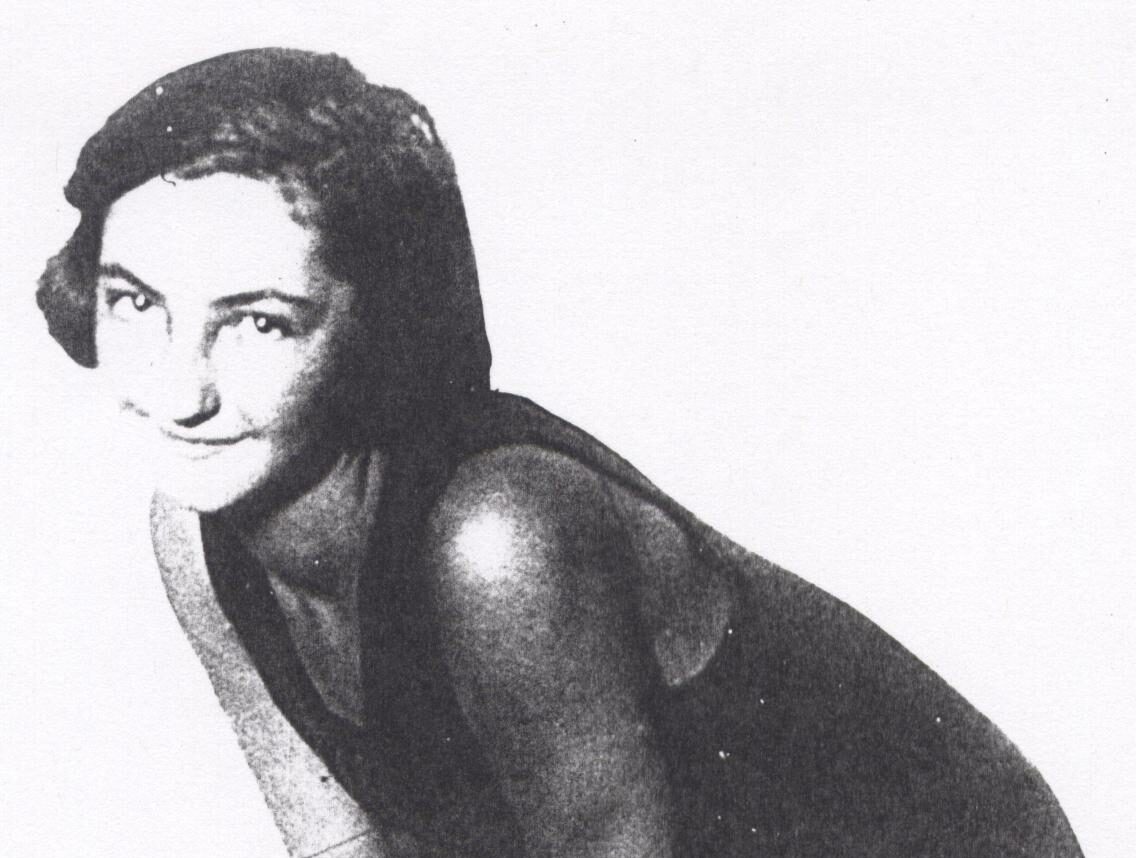 Ethel Lackie (USA)
Honor Swimmer (1969)
The information on this page was written the year of their induction.
FOR THE RECORD: OLYMPIC GAMES: 1924 gold (100m freestyle; 4x100m freestyle relay); WORLD RECORDS: 100yd freestyle.
The House of Bachrach at the Illinois Athletic Club had many kings, but few queens. Among Bach's champions — Weissmuller, Hebner, Ross, Borg, McGillivry, McDermott and many others — there were just two top women, Olympic gold medal wearers Sybil Bauer (backstroke) and crawl sprinter Ethel Lackie.
Ethel Lackie was a double winner at the 1924 Paris Games where she won the 100 meter freestyle, then anchored the U.S. 400 meter freestyle relay, setting Olympic records in both.
In 1926, Miss Lackie became the first girl in the world to swim 60+ for the 100 yard freestyle, her world record down from 1:03. It was eight more years (1934) before Willy Den Ouden finally became the first girl to break a minute. Likewise, Ethel Lackie in 1926 was the first to swim 1:10, a world record broken 3 1/2 years later when Eleanor Garratti went under 1:10.
Characteristically, Ethel Lackie Watkins says of her Hall of Fame honor, "I would like to include some of the people I knew while swimming and some members of my family, each of whom was a 'water person' in his own right. My husband Bill grew up on the Santa Monica beaches, worked as a lifeguard during college summers, and held paddle-board records as well as dory rowing championships. His father, Capt. George Watkins (captain of the Santa Monica lifeguards for more than 30 years) was very well known and loved, and probably will be recognized by visitors to your exhibits from time to time. My own father, Lester E. Lackie, spent his life near Lake Michigan, and swam the most beautiful and effortless 'single overarm' I have ever seen. He also saw to it that I could swim by the time I was three years old."
All these fine people helped but Ethel Lackie still had to do it herself when she won her Olympic medal.