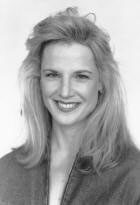 Ellie Daniel (USA)
Honor Swimmer (1997)
The information on this page was written the year of their induction.
FOR THE RECORD: 1968 OLYMPIC GAMES: gold (4x100m medley relay), silver (100m butterfly), bronze (200m butterfly); 1972 OLYMPIC GAMES: bronze (200m butterfly), 6th (100m butterfly): WORLD RECORDS (8): 3 (200m butterfly), 5 (4x100m medley relay); 1967 PAN AMERICAN GAMES: gold (100m butterfly, 4x100m medley relay); AAU NATIONAL CHAMPIONSHIPS (7): 4 short course (100yd, 200yd butterfly), 3 long course (100m, 200m butterfly); NATIONAL RECORDS (4): butterfly; ATHLETE LIAISON TO US OLYMPIC COMMITTEE: 1976 Olympic Games, 1975 Pan American Games; USOC BOARD MEMBER: 1977-1980.
As an international swimmer, this fierce competitor burned the candle from one end to the other in terms of age, beginning at age 13 and competing through the ripe old age of 22 during an era when most female swimmers retired before they graduated from high school. She competed and trained after high school with her club team, before women's college swimming was popular.
Focused on her goals, Ellie knew exactly what she wanted and went after it.
Born in Philadelphia, Pennsylvania, Ellie got an early start on the Vesper Boat Club Swimming Team, which was coached by Hall of Famer Coach Mary Freeman Kelly. At age 11, in 1961, she knew she wanted an Olympic gold medal. She watched Sharon Stouder win the 100m butterfly, Ellie's favorite event and the 4x100m medley relay in the 1964 Tokyo Olympics. She set her own sights to Mexico City in 1968. Between 1964 and 1968, FINA had added the 200m butterfly to the Olympic list, allowing Ellie the opportunity to swim her favorite event.
Her family moved to California, and Ellie began swimming for Hall of Fame coach Sherm Chavoor. By the age of 13, she had made the commitment to train as hard as possible. Her first international competition came in 1967 at the age of 17 in Winnepeg, Canada at the Pan American Games. She won a gold medal in the 100m butterfly, narrowly defeating Canada's Elaine Tanner and Marilyn Corson. On the 4x100m medley relay she set her first world record with a relay time of 4:29.97, this being the first Pan American Games in which times were measured in 1/100s of a second.
This set the stage in Ellie's mind for the 1968 Olympics. She qualified for the US Team in three events, winning medals in each of them. Her first day of competition she swam in the 4x100m medley relay where she and her Hall of Fame teammates Kaye Hall, Catie Ball and Sue Pedersen beat Australia for the gold medal. This was Ellie's favorite race, and she says it was her best swum race. Then it was the 100m butterfly where Ellie won the siler medal and finally the 200m butterfly where she won the bronze behind the great Ada Kok of Holland.
But her best year was yet to come. After Mexico City, she made up her mind to prepare for 1972 – the Munich Olympics, even though she would be 22 years old, an age that, at that time, was considered to be "over-the-hill" for female swimmers. She proved the skeptics wrong when, on her way there, she set three world records in the 200m butterfly and another two world records in the 4x100m medley relay, all within a two month period in 1971. She qualified for the 1972 Olympic team, winning the bronze medal behind the USA's Karen Moe and Lynn Collela, all within a second of each other, but not without holding the Olympic record for a short time between prelims and finals and swimming six seconds faster than her 1968 Olympic time.
After two Olympic Games, four Olympic medals, eight total world records, seven US National Championships and 10 years of training, Ellie Daniel retired from active competition, but not from her involvement in the sport.
In 1973, she was a member of the first US athletic team to follow the Ping Pong Team to China for six weeks of swim exhibitions, clinics, racing and good will. As team manager, Al Schoenfield said, "This trip was the first to open a dialogue between the two countries."
In 1975, at the Mexico City Pan American Games, and again in 1976, at the Montreal Olympic Games, Ellie was elected by the United States Olympic Committee to serve as athlete liaison for all sports between the US athletes and the USOC administrators. From 1973 through 1980, she was an Athletes Advisory Council member and from 1977 through 1980, she was a United States Olympic Committee Board member. In helping to prepare for the 1984 Olympic Games, she served on the Los Angeles Olympic Organizing Committee, Cultural/Fine Arts Commission, Olympian Advisory Commission, Olympic Spirit Team and the LA Olympic Committee Speakers Bureau.
A champion athlete during her competitive days, Ellie continued to participate in the sport by championing athletes' causes worldwide.