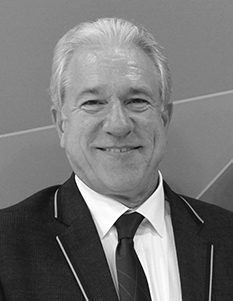 Dr. Jim Miller (USA)
Honor Masters Contributor (2019)
The information on this page was written the year of their induction.
INTERNATIONAL HIGHLIGHTS: 2003-PRESENT: UANA MASTERS TECHNICAL COMMITTEE; 2001-PRESENT: BOARD OF DIRECTORS MEMBER AND MEMBER OF SPORTS MEDICINE COMMITTEE FOR U.S. MASTERS SWIMMING; 2001-2005: PRESIDENT OF U.S. MASTERS SWIMMING; 1984-2000 & 2013: U.S. MASTERS NATIONAL CHAMPIONSHIPS MEDICAL COORDINATOR; 1993-1997 U.S. MASTERS SWIMMING VICE PRESIDENT; 1995 FINA MASTERS WORLD CHAMPIONSHIPS: REPRESENTATIVE AND STROKES & TURNS OFFICIAL; 1984-1988 MASTERS AQUATIC COACHES ASSOCIATION VICE PRESIDENT; 1986 U.S. MASTERS SWIMMING COACH OF THE YEAR; 1999 RECIPIENT OF RANSOM J. ARTHUR AWARD FROM U.S. MASTERS SWIMMING.
He was a star track athlete in high school and college, but it was his job managing pools and coaching club swimming that helped him pay for undergraduate and medical school degrees at the University of Virginia. Then, after joining a family practice group in Richmond, Dr. Jim Miller entered the world of Masters swimming as a coach in 1981.
Since then he has been involved in all aspects of Masters swimming and aquatics. His eclectic aquatic experiences as an athlete, coach, official, physician, leader and lecturer have given him a wealth of knowledge and experience beyond words. Only a person of Miller's seemingly unlimited talents could fit all his contributions to aquatics and Masters swimming into one lifetime.
In 1986, at the age of 35, Miller achieved his first individual Top Ten time as a Masters swimmer and that same year he received the first Coach of the Year Award presented by USMS. Three years later, in 1999, he received the Dr. Ransom Arthur Award for his contributions to Masters swimming.
When Miller was elected president of USMS in 2001, he laid the groundwork for the organization to make a switch from an all-volunteer organization to a professionally managed national governing body with a paid staff. With Miller's help, USMS put on what was then the largest FINA Masters World Championships in Palo Alto, California in 2006.
As a physician, he has served as Chairman of the USMS Medical Committee, as team physician for USA Swimming at the Olympics, World Championships and at open water events since 1996. He has been a member of the FINA Medical Committee since 2001 and lectures around the world on the benefits of Masters sports, nutrition and shoulder injuries for FINA and the International Olympic Committee.
For Miller, his years in Masters swimming have reaped the rewards of friendships, travel, personal growth, fitness and the opportunity to share his passion with his wife Patty, who is the current president of USMS.
As a medical doctor and advocate for the importance of exercise for a better quality of life as people age, Miller practices what he preaches by staying in great shape. Masters swimming could not find a better role model.