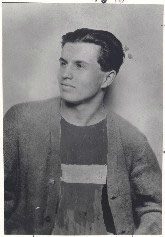 Dr. Istvan Barany (HUN)
Honor Swimmer (1978)
The information on this page was written the year of their induction.
FOR THE RECORD: OLYMPIC GAMES: 1928 silver (100m freestyle); 1932 bronze (800m freestyle relay); First European to break one minute for the 100m freestyle; HUNGARIAN CHAMPION: 8 (100m freestyle); 7 (200m freestyle); HUNGARIAN NATIONAL RECORDS: 21; EUROPEAN CHAMPIONSHIPS: 4.
Numero uno of European swimming during most of his 53 yrs. as an active participant in the sport is Hungary's distinguished Dr. Istvan Barany. As a swimmer, he was the first European and second in the world to break one minute for 100m freestyle. Not too bad considering the only man to beat him was the celebrated Johnny Weissmuller. After a long swimming career that included 3 Olympic Games (medaling in two), he received his doctorate in law and political science, ran the Hungarian National Swimming Federation, coached the national Team, authored 37 books and still edits the official Hungarian Swimming Federation publication, "Uszosport". He was a starter, referee, swimming and diving judge at the Olympics, the European and many Hungarian Championships.