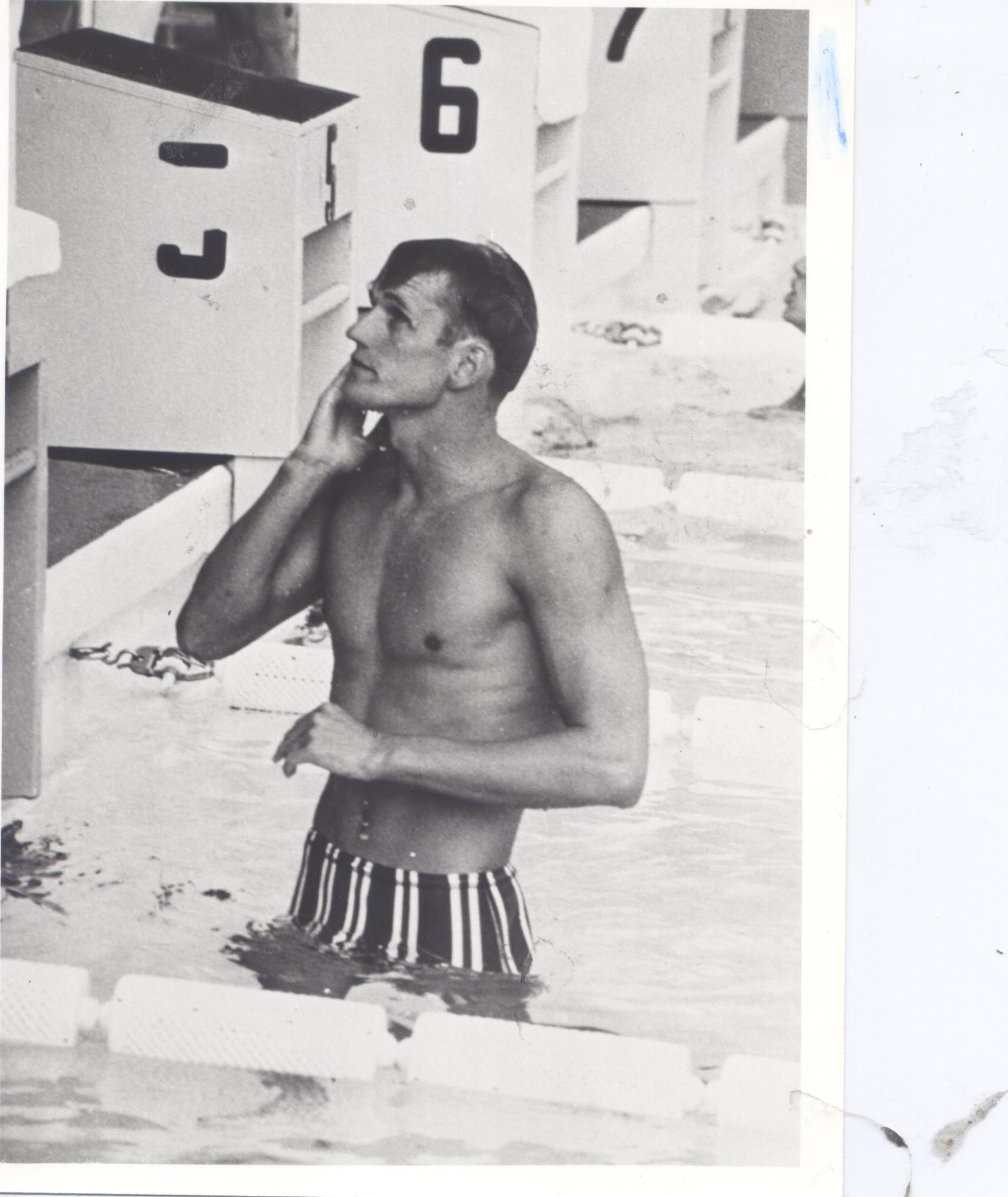 Douglas Russell (USA)
Honor Swimmer (1985)
The information on this page was written the year of their induction.
FOR THE RECORD: OLYMPIC GAMES: 1968 gold (100m butterfly; relay); WORLD RECORDS: 4 (100m butterfly; 100m backstroke; 2 relays); PAN AMERICAN GAMES: 1967 gold (200m individual medley; 1 relay); AAU NATIONALS: 1969 (100m butterfly); NCAA CHAMPIONSHIPS: 1968 (100yd butterfly; 1 relay); AMERICAN RECORDS: 6 (100yd backstroke, 5 relays).
Doug Russell is the butterflier who won two Olympic gold medals Mark Spitz was supposed to win in Mexico–the 100m Butterfly and the Medley Relay at the1968 Games. In addition to his two Olympic gold medals, Russell, with his coach, Don Easterling, (then of Texas at Arlington, now at North Carolina State), made a habit of knocking off favorites in several different strokes.
Russell won a Pan American gold medal in the 200 I.M. and set an American Record in the National A.A.U.'s in the 100m Backstroke. In the World University Games in Tokyo, he set a World backstroke Record in the preliminaries only to lose in the finals to Hall of Famer Charlie Hickcox. As great as he was in the Backstroke and Individual Medley, he was at his best in the Butterfly.
If anyone was surprised by his Olympic performance, it wasn't Russell. One of swimming's all-time "head" swimmers, Russell often won because he wouldn't believe he could be beaten.