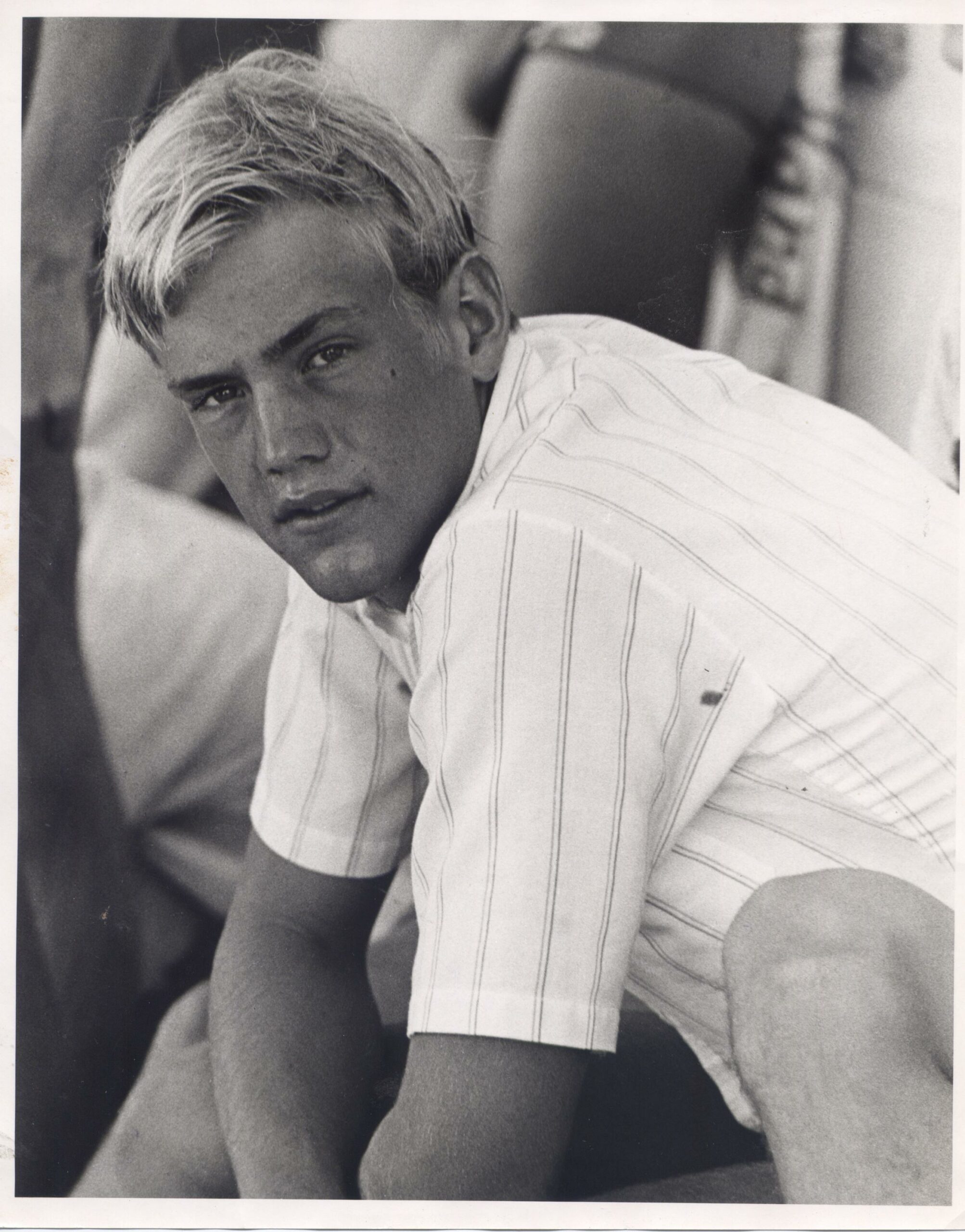 Don McKenzie (USA)
Honor Swimmer (1989)
The information on this page was written the year of their induction.
FOR THE RECORD: OLYMPIC GAMES: 1968 gold (100m breaststroke; medley relay); WORLD RECORDS: 1 (relay); NCAA CHAMPIONSHIPS: 1 (100yd breaststroke); AMERICAN RECORDS: 5 (100m, 100yd breaststroke; 3 relays).
Swimming is supposed to be predictable, perhaps more predictable than any other sport, but not so in the breaststroke at the 1968 Mexico Olympics. All four gold medal breaststroke winners were won by somebody other than the favorite. Hence, Sharon Wichman, USA and Djurdjica Bjedov, Yugoslavia won the women's races, and Felipe Munoz, Mexico and Don McKenzie, USA won the men's.
Of all these upsetters McKenzie was the least expected. McKenzie of Indiana had never won a national title and certainly never beaten the three USSR finalists including Nikolai Pankin, the world record holder. In fact, until the preliminaries, he had not beaten Ian O'Brian, Australia, Jose Fioli, Brazil, Vladimir Kosinsky, USSR or Dave Perkowski, USA, his teammate at Indiana. Only in the preliminaries had he shown he had a chance when he and Pankin tied for the second qualifier.
Filled with the self confidence of an Olympic winner in the 100 meter breaststroke, McKenzie went on to a second gold in the world record setting medley relay. The next year he repeated two triumphs for Indiana at the NCAA Championships. McKenzie certainly showed that Golden Dreams can be for real.