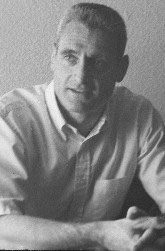 Dick Hannula (USA)
Honor Swimmer (1987)
The information on this page was written the year of their induction.
FOR THE RECORD: OLYMPIC GAMES: 1984 Assistant Manager; PAN AMERICAN GAMES: 1975 Assistant Coach, 1979 Head Manager; Coached six USS teams on International trips; 323 consecutive High School swim meets without defeat; 24 consecutive High School State Championship Teams (1959-1983); Coached Kaye Hall to 2 Olympic Gold Medals and 1 Bronze; 4 Olympic athletes; 3 National Champions; 5 winners in the World Student Games, winning 5 gold medals. His swimmers won 2 World Records, 2 Olympic Records, 13 American Records, 2 National High School Records; President of A.S.C.A. 1976-1978, 1986; USS Technical Instruction Committee Chairman; 1981 Collegiate Scholastic Trophy; 1980 National High School A.C.A. Coach of the Year; 1982 Washington State High School Men's Coach of the Year (All Sports); N.I.S.C.A. Hall of Fame.
Dick Hannula taught and coached at high schools named Abraham Lincoln and Woodrow Wilson in Tacoma, Washington. He looked and lived the part, setting an example of "Do as I do" and "Do as I say" that produced great swimmers who turned into outstanding adults. His swimmers won 24 consecutive State championships, an incredible streak of 323 swimming meets without a loss. "We did have one tie in 1977," this no-hype guy admits with straight-faced honesty. Perhaps Hannula's greatest swimming prides have been his own family. His four children, Don, David, Dick and Debby set High School National Records; made H.S. and College All-American; captained two National Championship College Teams; made a World Championship team; won a National Championship; won two World Student Games gold medals; and graduated as student athletes to become professional adults — two lawyers, a dentist and a teacher. His Tacoma Swim Club protégé, Kaye Hall, went for her dream and won! "She was the kind of kid who could keep her head on it," Hannula says. "In the Mexico Olympics, she faced Canada's Elaine Tanner, from nearby Vancouver, who had defeated her 36 straight times. Kaye went out and won setting a World and Olympic Record. She repeated this gold in the medley relay and added a bronze in the 200m backstroke.
"My philosophy never changed," says Hannula, "and that's to try to teach as many skills as possible in all strokes. And you also want to keep a kid out of stressful situations — stress from his parents, his teammates and especially from the Coach. They do the swimming." This may not be the only formula for success, but this is one that sure has worked for Honor Coach Dick Hannula.