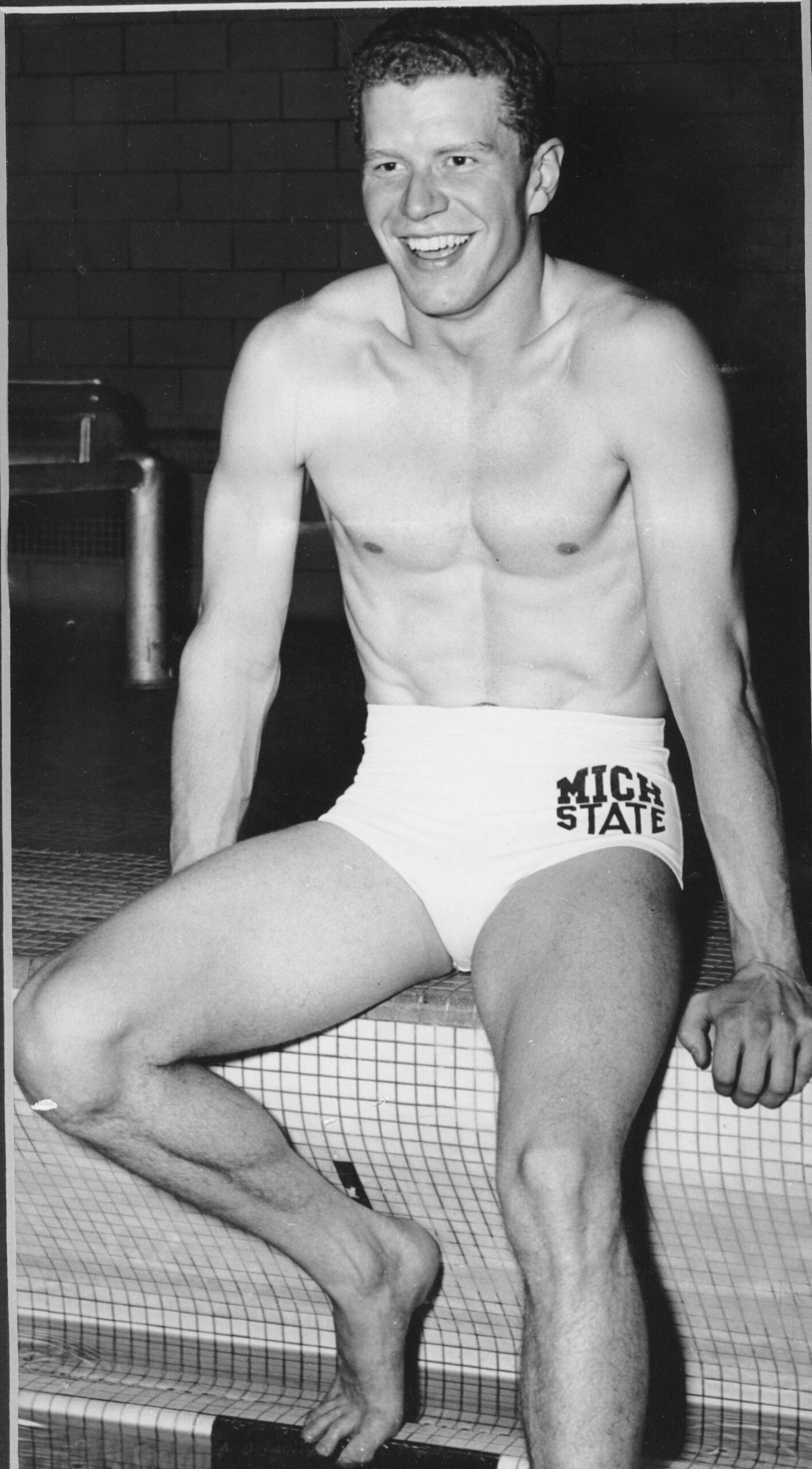 Clarke Scholes (USA)
Honor Swimmer (1980)
The information on this page was written the year of their induction.
FOR THE RECORD: OLYMPIC GAMES: 1952 gold (100m freestyle); PAN AMERICAN GAMES: 1955 gold (100m freestyle; medley relay); NATIONAL AAU Titles: 2 (100yd freestyle); NCAA CHAMPIONSHIPS: 5 (50yd, 100yd freestyle; 400yd freestyle relay); BI TEN CHAMPIONSHIPS: 3 (50yd, 100yd freestyle).
Clarke Scholes could be forgiven for driving his coaches crazy in training because he always won the big ones culminating with an Olympic gold medal at Helsinki in 1952. His international performance in winning both the Olympic and Pan American 100 meters freestyle was all the more impressive because he was supposed to be a better short course swimmer, a title he certainly earned in winning seven major U.S. Indoor 100 yd. championships in 25 yard pools. Scholes pressure win in the 1952 Olympic final was all the more remarkable because his teammate and arch rival Dick Cleveland (usually a better long course swimmer) had been eliminated in the semi-finals. Clarke's coaches were Betty Pinkston (age group), Clarence Pinkston (AAU), Richard Stuckey (high school), Charles McCaffree (college), and Matt Mann (Olympic).