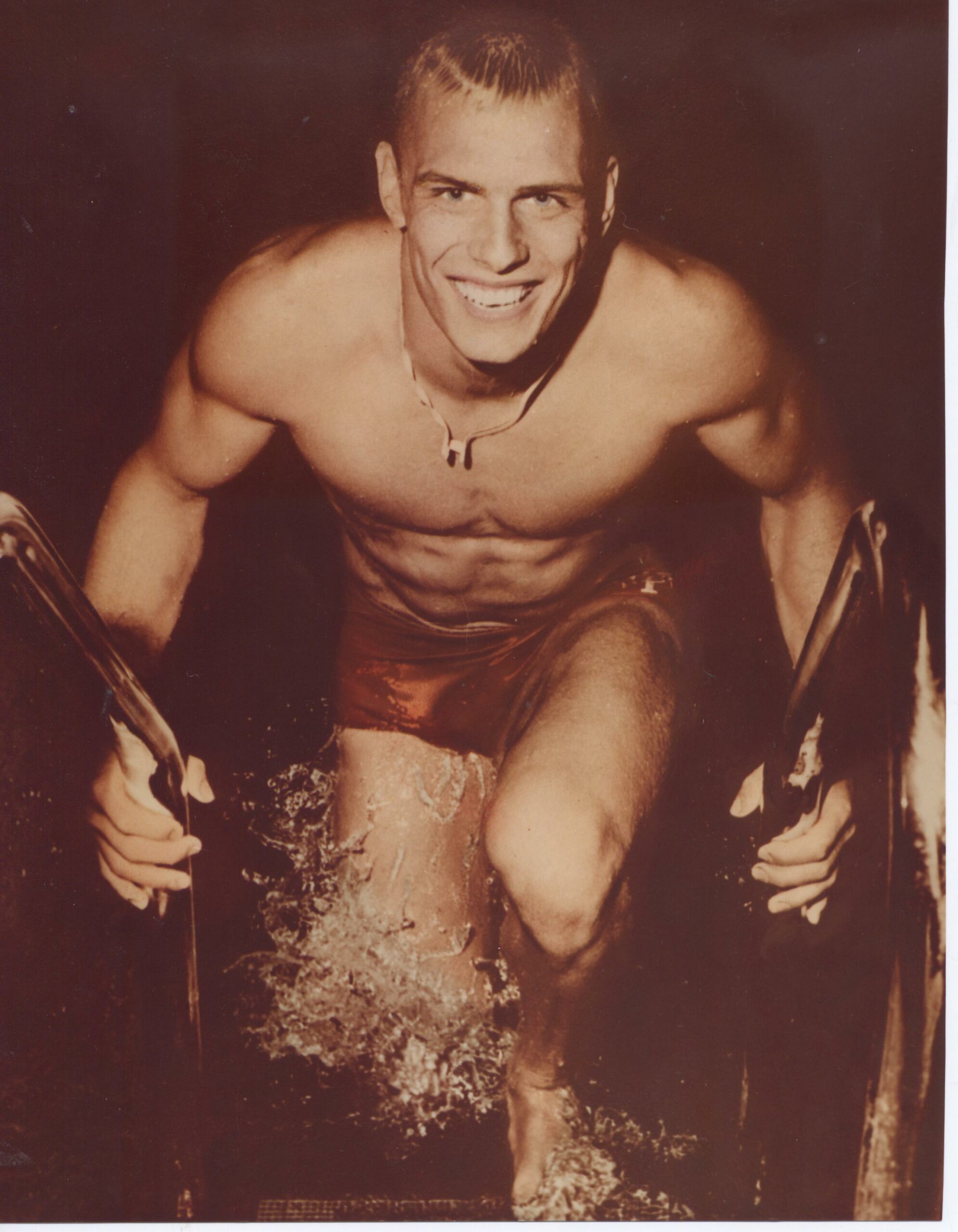 Chet Jastremski (USA)
Honor Swimmer (1977)
The information on this page was written the year of their induction.
FOR THE RECORD: OLYMPIC GAMES: 1964 bronze (200m breaststroke); PAN AMERICAN GAMES: 1963 (1 gold); WORLD RECORDS: 12 (9 individual, 3 relays); AMERICAN RECORDS: 21 (17 individual, 4 relays); NATIONAL AAU CHAMPIONSHIPS: 16; "Breaststroker of the Year": 1965, 1966, 1970, 1971; first man to break one minute for 100yd breaststroke.
Dr. Chet Jastremski could be compared with the first propeller beating the established paddlewheel. His narrow jump style kick and pull revolutionized breaststroking style. A YMCA butterflyer when he went to Indiana University from Toledo Y, he quickly became the world's premier breaststroker. In 6 weeks of 1961 he lowered the World Record 6 times from 1:11.1 to 1:07.5. Chet was not eligible for the NCAA Championships because Indiana was on probation. His longevity was one of his greatest accomplishments. His Olympic record was one of continuous misfortune. He missed the 1956 Olympic Team in Melbourne after qualifying first in the Olympic Trial heats and then disqualified on a disputed decision. In 1960 he made the team and was then taken off by the coach. In 1964 he refused to taper and in 1968 he allowed too little time for his comeback as he made alternate in the Trials and actually swam .02 seconds faster at the Olympics than the winning time when allowed to swim the heats for the U.S. Medley Relay Team. Dr. Chet Jastremski was on the 1976 U.S. Olympic Medical Team. Chet's coach is hall of Famer James "Doc" Counsilman.