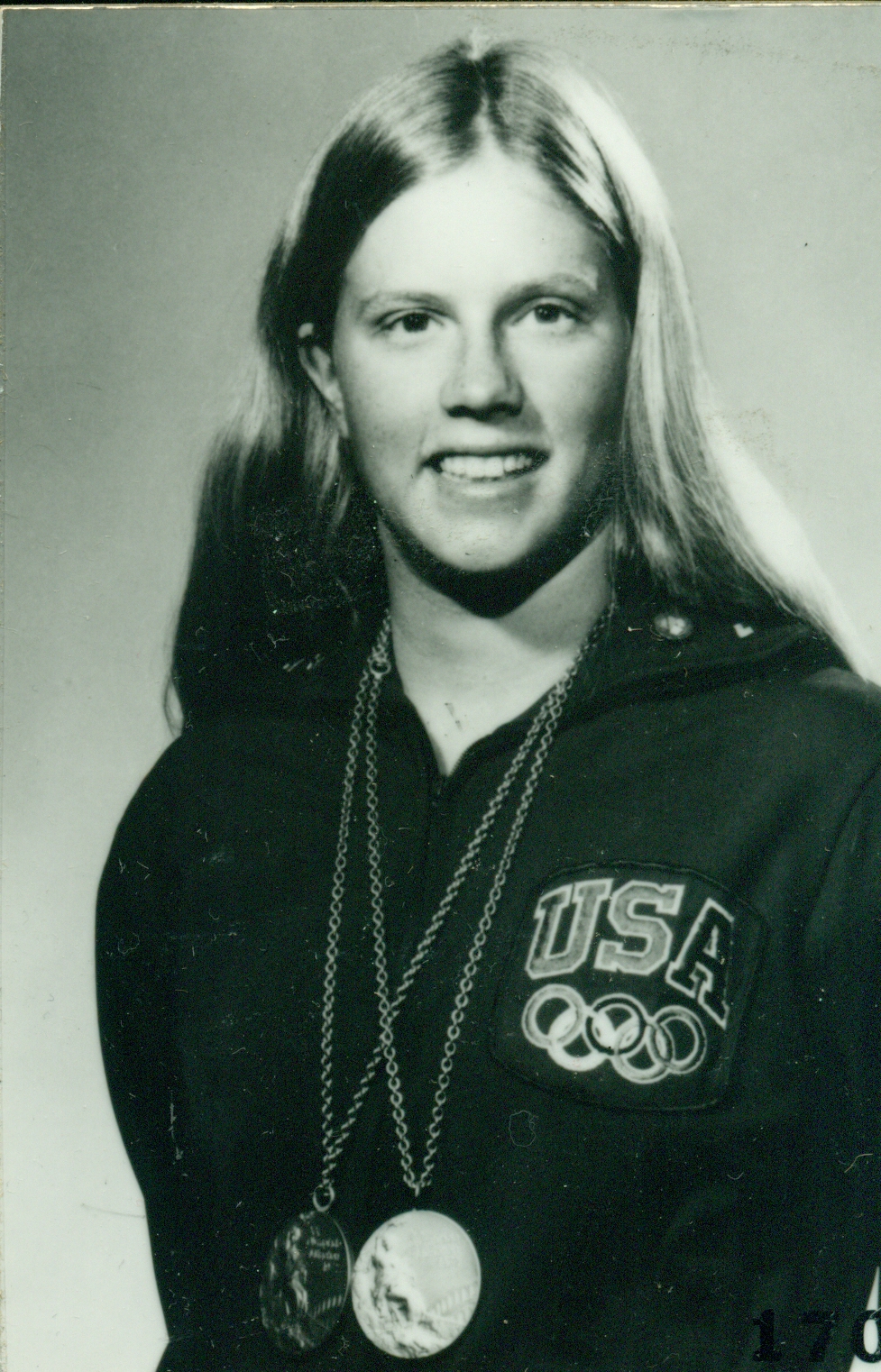 Catie Ball (USA)
Honor Swimmer (1976)
The information on this page was written the year of their induction.
FOR THE RECORD: OLYMPIC GAMES: 1968 gold (400m medley relay); WORLD RECORDS: 13; AMERICAN RECORDS: 6; NATIONAL AAU CHAMPIONSHIPS: 9; "World Breaststroker of the Year": 1967, 1968.
Catie Ball dedicated the Swimming Hall of Fame Pool, December 28, 1966, with a World Record 1:15.6 for the 100m breaststroke. It was her first big meet and she was the only unknown in a field including 4 Olympians. For the next two years no one stopped the Catie Ball Express. With an eggbeater arm and leg style she set records that were not broken until the Munich Olympics in 1972. Her American record for the 100m Breast (short course) of 1:30.50 still stood ten years after it was set in March, 1967. Catie, more than any other woman, broke the tradition that the German and Russian breaststrokers were unbeatable. Severe illness robbed her of two almost sure gold medals in the 1968 Mexico Olympics.