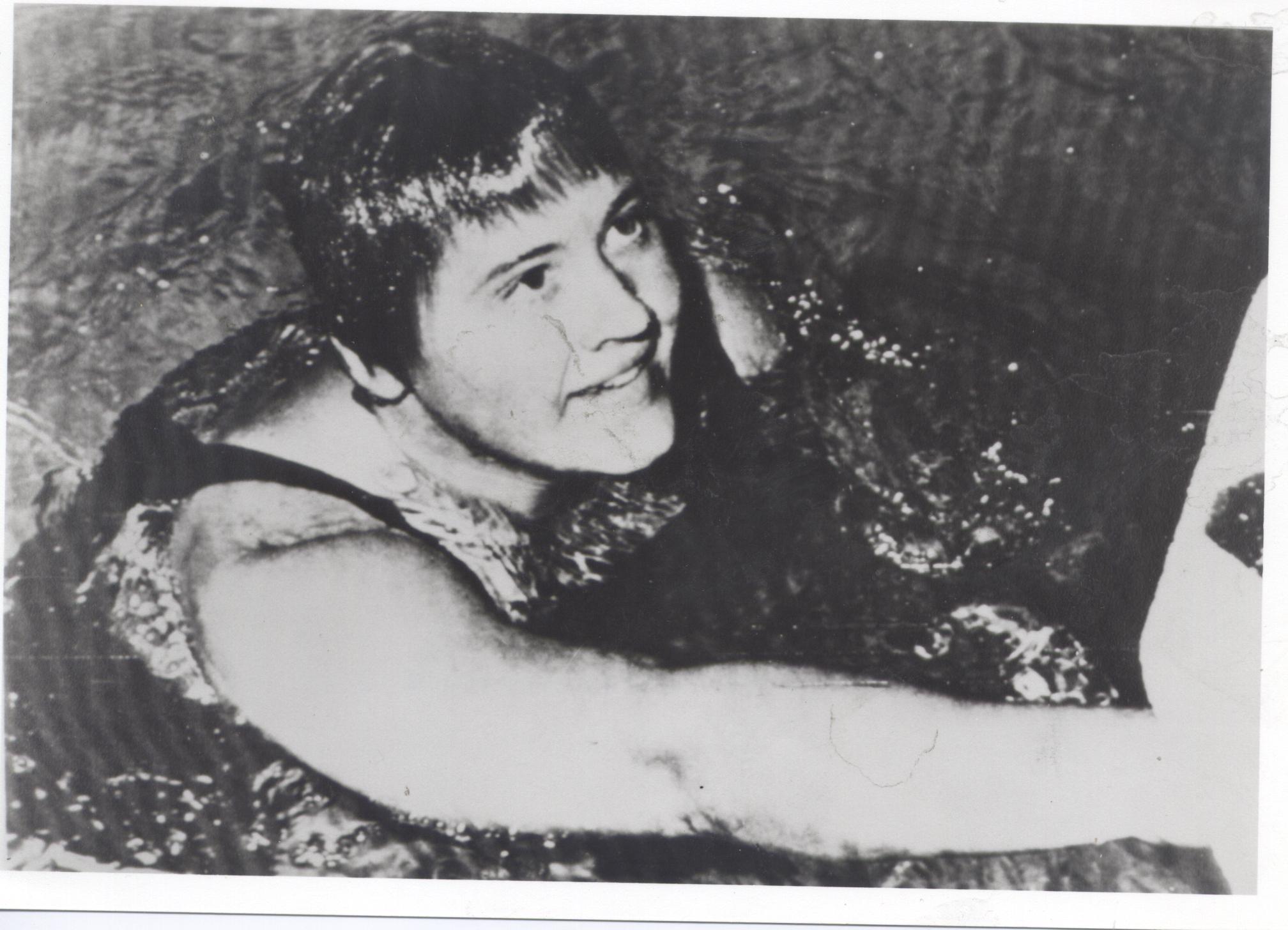 Carolyn Schuler (USA)
Honor Swimmer (1989)
The information on this page was written the year of their induction.
FOR THE RECORD: OLYMPIC GAMES: 1960 gold (100m butterfly; relay); WORLD RECORDS: 1 (relay); AAU NATIONAL CHAMPIONSHIPS: 3 (relay); AMERICAN RECORDS: 4 (100m butterfly; relays).
Carolyn Schuler, winner of two gold medals at the Rome Olympics was simply a case of a girl ready to swim. She had never won an individual National Championship. Often she was fourth in her favorite event, even on her own Berkeley Y Team, a remarkable group of only five girls, who twice won the A.A.U. National Championship. Her only American record was while swimming first on the medley relay in the long course Nationals. Yet she was always up there getting valuable team points and swimming her best times under pressure when team relays were depending on her.
At the 1960 U.S. Olympic Trials, her former teammate Ann Bancroft qualified first in the 100 meter butterfly but in the finals. Carolyn Schuyler beat her for second place by a finger tip and made the team.
Carolyn Wood had won the Olympic Trials and by the time they got to Rome there was still nothing to make Schuler the favorite over Wood. But the unexpected happened. Carolyn Schuler came through, first by winning the heats in an Olympic record qualifying time. Wood was still favored to beat her as were at least two other world class swimmers from the Netherlands & Australia. In a frenzied race the two Carolyns were stroke for stroke when Miss Wood suddenly grabbed the lane line. She had choked, swallowing too much water on the turn. Carolyn Schuler streaked to a meter victory over Marianne Hemmskerk breaking the Olympic record she had set in the heats. Her victory meant that she and not Wood would swim on the medley relay which was old stuff to team swimmer Schuler, who was used to winning on relays. They did and she did in world record time as Schuler again went under her Olympic record time to give Chris Von Saltza a lead after the butterfly leg. For the fourth time she set an American record as part of a 400 meter medley relay.
Her series of personal best times were 1:09.8 in the 100 meter butterfly heats, 1:09.5 in the finals and 1:08.9 in the relay