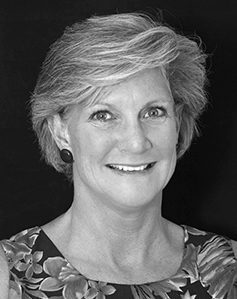 Caroline Krattli (USA)
Honor Masters Swimmer (2019)
The information on this page was written the year of their induction.
INTERNATIONAL HIGHLIGHTS: 38 FINA MASTERS WORLD RECORDS; WORLD POINTS-1280; 5 AGE GROUPS (35-39 THROUGH 55-59); TOP TEN: 15 TIMES; 19 LONG COURSE AND 18 SHORT COURSE FINA MASTERS WORLD RECORDS IN BREASTSTROKE AND I.M. HER 200M BREASTSTROKE SHORT COURSE WORLD RECORD IN THE 35 TO 39 AGE GROUP STOOD FOR 11 YEARS. SINCE 1998 IN WORLD RANKINGS, SHE HAS 28- NUMBER 1, 12- NUMBER 2 AND 12- NUMBER 3 LONG COURSE AND 22- NUMBER 1, 13- NUMBER 2 AND 6- NUMBER 3 SHORT COURSE FOR A TOTAL OF 50- NUMBER 1, 25- NUMBER 2 AND 18- NUMBER 3 TOTAL WORLD RANKINGS IN THE BREASTSTROKE, BACKSTROKE, FREESTYLE AND I.M.; 2002 FINA MASTERS WORLD CHAMPIONSHIPS: FIVE GOLD.
Growing up in beautiful Southern California, Caroline Krattli was quite an accomplished swimmer. She was ranked as high as 12th in the nation in the 200m breaststroke and was competing with the likes of Tracy Caulkins.
She set the national community college record in the 100m breaststroke in 1980, while attending Grossmont Community College and after graduating with a nursing degree moved on with her life and left swimming behind.
Caroline began playing physically demanding two-man beach volleyball for the next ten years, and quickly rose to the top, becoming one of the best players in California. That is, until volleyball began to take its toll on her body. To give her body a break, Caroline decided to head back to the pool. That's when she discovered Masters Swimming.
It also sparked that competitive urge. With the encouragement of her husband, Krattli went to the 1998 USMS Short Course Spring Nationals in Indianapolis and was hooked. She enjoyed being around the Masters swimmers she met as well as reconnecting with swimmers she had swum with years ago. She had always been an athlete and is drawn to others who share her passion for lifelong fitness and friendly competition.
And it didn't take long for Caroline to make her mark. She became one of the best Masters swimmers in the pool in the early 2000's and was swimming the best times of her life in her 40's.
Krattli did not realize how important Masters Swimming had become in her life until it was taken away from her. In 2012, she had a recurrence of Parsonage-Turner Syndrome, which is a syndrome that can lead to muscle paralysis.
She was out of the water for several months and when she finally returned, practices were difficult, and she was always short of breath. But that has not stopped her determination.
In total, Caroline Krattli has set 38 FINA Masters World Records and competed in five different age-groups. She has been in the Top Ten on 15 different occasions and at the 2002 FINA Masters World Championships, she won five gold medals.
Caroline says her personal swimming goal is lifelong participation in Masters Swimming, whether that includes competition, workouts for fitness, motivating others or just continuing old friendships at the pool and making new ones.