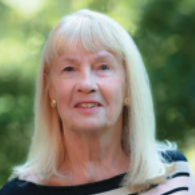 Carol Zaleski (USA)
Honor Contributor (2022)
The information on this page was written the year of their induction.
FOR THE RECORD: FIRST WOMAN TO CHAIR FINA'S TECHNICAL SWIMMING COMMITTEE; FIRST FEMALE REFEREE AT BOTH WORLD CHAMPIONSHIPS AND THE OLYMPIC GAMES; PRESIDENT, USA SWIMMING, FOUR TERMS; FIRST FEMALE DECK REFEREE IN OLYMPIC SWIMMING
Who knew on that day in the early 1970's when she took her kids to a swim meet and volunteered to time, she would become the most powerful woman in the world in swimming? Probably not Carol Zaleski. She never dreamed that she would go on to hold every office with the Allegheny Mountain LSC from Secretary to General Chairman. She never saw herself becoming the Eastern Zone Director for USA Swimming, a position she held for four years. And she did not stop there.
Carol quickly rose through the ranks of USA Swimming, serving as secretary of the Rules Committee from 1980- 1985, then as Vice President for two years, before she was elected President of USA Swimming in 1986, serving an unprecedented four terms. She also was instrumental in the development of the National Officials Training Program, and years later she would create a similar program at FINA.
In addition to USA Swimming, Carol also served on various committees of the United States Olympic Committee, including the Overview Commission and the Olympic Games Preparation Committee.
Her leadership skills would eventually cross over into FINA, and they too would benefit from her knowledge and expertise. Carol was first elected to the FINA Technical Swimming Committee (TSC) in 1988 and served as the Honor Secretary from 1988-1992. She was the first woman to chair the TSC and she was only getting started. She served as Chairman of the committee from 1992 to 2005, and again from 2009 to 2022, for a total of 26 years. Additionally, Carol was elected President of UANA in 2003.
Carol was the first female referee at both the FINA World Championships and the Olympic Games. At the World Championship level, she was Competition Director in 1991 in Perth, and 1994 in Roma. On the Olympic level she was Administrative Referee in 1988 Seoul and went on to serve as Competition Director for four straight Games; Barcelona in 1992, Atlanta in 1996, Sydney in 2000, and Athens in 2004. At the 2008 games in Beijing, she became the first female to be named deck referee in Olympic Swimming. Once again, Zaleski, as Chairman, was the Competition Director for the Olympics in London 2012, Rio 2016 and Tokyo 2020.
Carol has been honored by many organizations who have recognized her achievements. In 1992, she received the highest honor presented by USA Swimming, the United States Swimming Award, given for exceptional contribution to the sport of swimming. In 1990, she received the United States Swimming's Athletes Appreciation Award. In 2009, she received the Paragon Award from ISHOF, and that same year, she was awarded the George M. Steinbrenner III Sport Leadership Award from the United States Olympic Endowment Foundation. In addition, Zaleski was named one of the 30 Most Influential People in Swimming over the Past 30 Years.
In 2021, Carol received the FINA Order in Abu Dhabi at the 2021 Short Course World Championships. The Award is FINA's highest honor, presented to individuals who "illustrated the ideals, aims and objectives of FINA in the spirit of sport, and with morals, ethics and/or fair play through his/her action, who have achieved remarkable merit in the world of swimming or have rendered an outstanding service to FINA's cause, either through his/her contribution in the development of swimming."
"It is difficult to find a facet in the sport of swimming that has not felt Carol's nudge in the right direction," said William Hybl, chairman and CEO of the U.S. Olympic Foundation. "Her passion and expertise combine to make her a dynamic leader who helped raise the profile of swimming while enhancing the performance of the athletes and officials who ensure the sport's legitimacy."