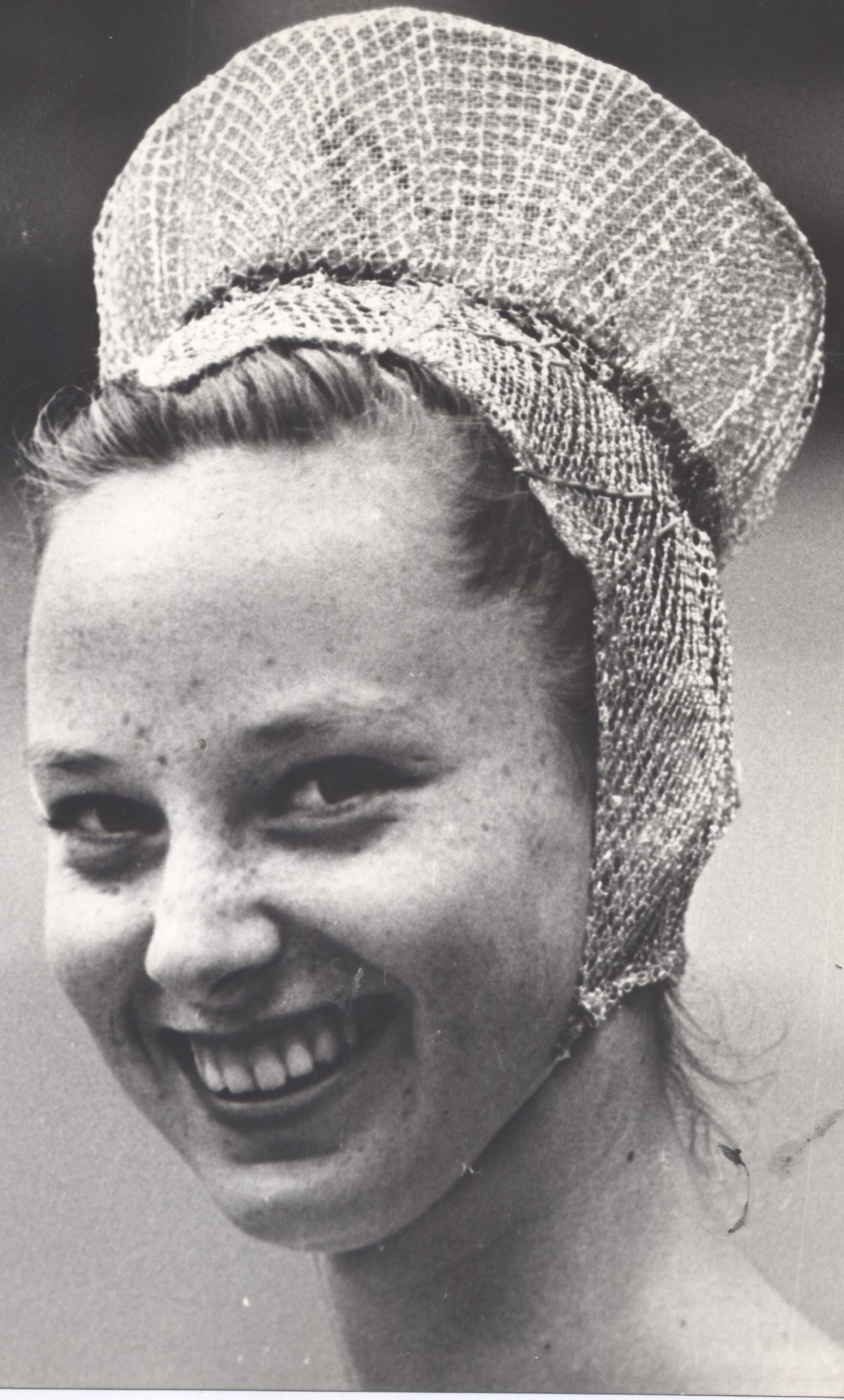 Carol Redmond (USA)
Honor Synchronized / Artistic Swimmer (1989)
The information on this page was written the year of their induction.
FOR THE RECORD: AAU SENIOR NATIONAL CHAMPIONSHIPS: 10 (duet, team); CANADIAN CHAMPIONSHIPS: (solo, duet, team); EUROPEAN CHAMPIONSHIPS: 3 (solo, duet, team); Helms Hall of Fame: 1970; U.S. Synchronized Swimming Hall of Fame: 1970.
"McGrath & Redmond". So might have read the billing in Vaudeville at the Palace. McGrath and Redmond, the first synchronized duet honored by the International Swimming Hall of Fame would have certainly had top billing anywhere. This dynamic duo were show biz naturals in the art of "Swimdancing" long before synchronized swimming was recognized in our Aquatic World Championships or at the Olympics. These two girls were superb athletes and won solo National & International Championships galore, but it was as a pair that they set duet standards previously unmatched in their sport. Together, they completely dominated U.S. and world synchronized swimming.
Carol Redmond, while not the long time solo star Margo McGrath was, nevertheless won ten U.S. Senior Nationals, three Canadian and three European Championships. She went on to compete in one more National after Margo had retired.
Her style was very powerful and dynamic and she thrilled her audience with her strength and dramatic performances. She developed the execution of the very flashy "rocket" maneuver using the high, foot-first thrust. Strength and dynamics were more of an international appeal and with that quality, Carol made a clear sweep of international competitions in Canada and the Criterium d'Europe — solo, duet, team, figures.
Carol and Margo were ideal partners for each other. Their timing, rhythm, and synchronization as partners were flawless. Together thy continued as a tandem in exhibitions and lectures all over the world, selling their beautiful sport to their would-be competitors and the public everywhere. Both have been inducted into the U.S. Synchronized Swimming Hall of Fame and continue to be great friends with each other, just as in their competitive days.