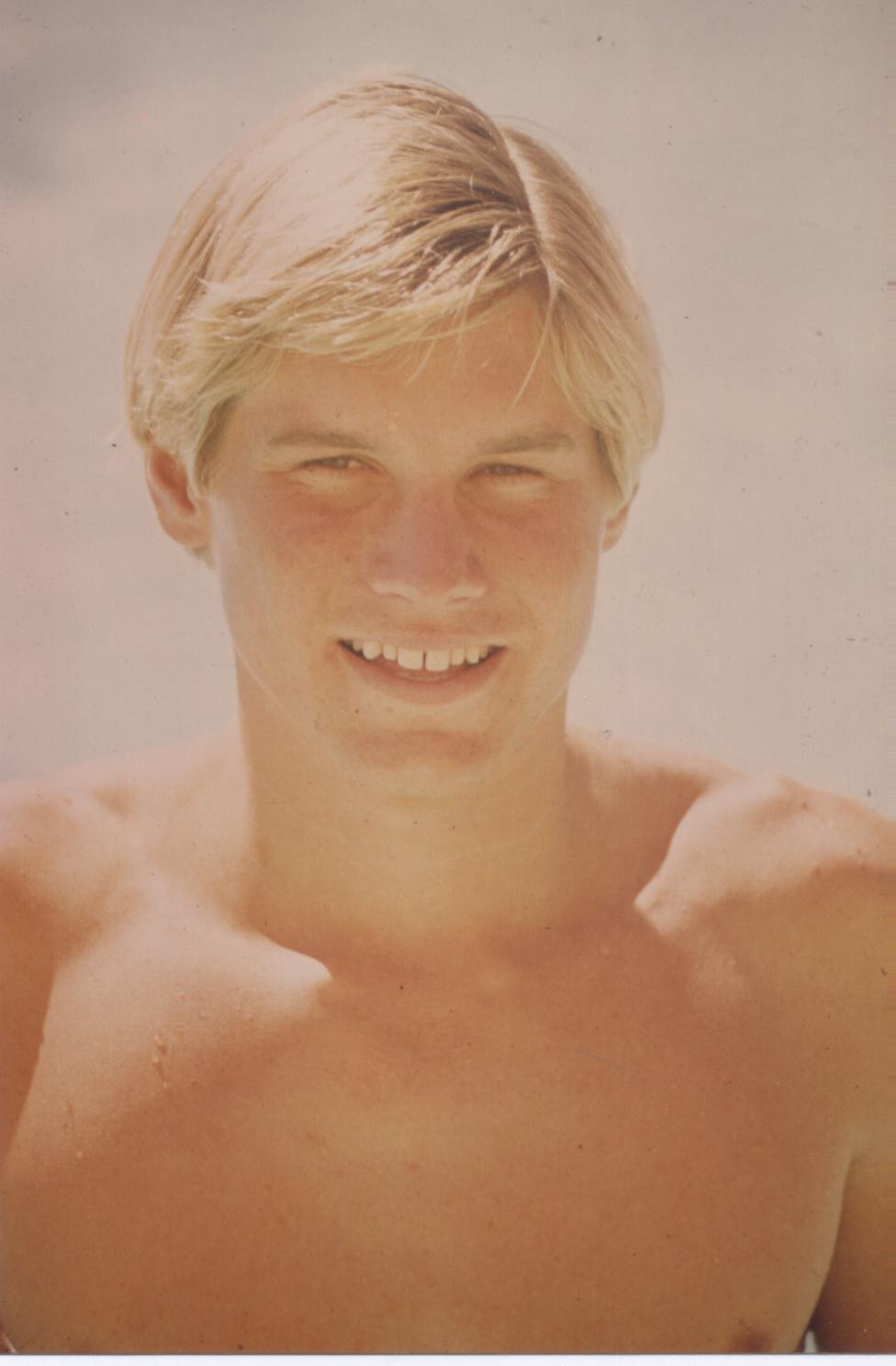 Brian Goodell (USA)
Honor Swimmer (1986)
The information on this page was written the year of their induction.
FOR THE RECORD: OLYMPIC GAMES: 1976 gold (400m, 1500m freestyle); PAN AMERICAN GAMES: 1979 gold (400m, 1500m freestyle, relay); WORLD CHAMPIONSHIPS: 1975 silver (1500m freestyle); WORLD RECORDS: 5 (400m, 1500m freestyle); AMERICAN RECORDS: 8 (400m, 1500m 500yd, 1650yd freestyle, 400yd individual medley); NCAA CHAMPIONSHIPS: 9 (500yd, 1650yd freestyle; 400yd individual medley); AAU NATIONALS: 10 (500yd, 1000yd, 1500yd, 400m, 800m, 1500m freestyle); 1977 World Swimmer of the Year.
Brian Goodell "was a coach's dream possessing uncanny determination and talents" says his coach Mark Schubert. Schubert's record for team championships with the Mission Viejo Nadadores is unsurpassed in American swimming. He went into high gear with the emergence of Goodell. The same could be said for Goodell's college swimming at UCLA where Coach Ron Ballatore says, "He had a will to win the I've seen in few other athletes. He can summon up those hidden reserves and turn it on when somebody is after him, like few others."
Goodell came to Mission in 1972 not yet a world class athlete. He won a silver in the World Championships in 1975. But from there on in we can speak only of golds. Goodell attributes his incredible training regimen to a fantasy he and Jesse Vassallo used to indulge during those incredible dawn practices with steam coming off the water. They would play games; imagine the world's best in the next lane and a huge crowd cheering from the imaginary grandstand at the Olympics. With such self-styled inspiration, Goodell set goals for his training and his future races that were unconquerable to others. He believed he did it and he won — until after the incredible boycott of the 1980 Moscow Olympics when Goodell announced matter of factly, "I've accomplished all that I've really want to" and retired.
In the years between, he was twice honored as the world's top male swimmer (1977 and 1979), set five World and eight American records, won nine NCAA and 10 AAU Nationals and won two Olympic gold medals in world record time in individual events. Alongside the world's best swimmers, one can't help but wonder if he looked up at the Olympic crowd and fantasized he was swimming through the predawn fog at morning practice. . .