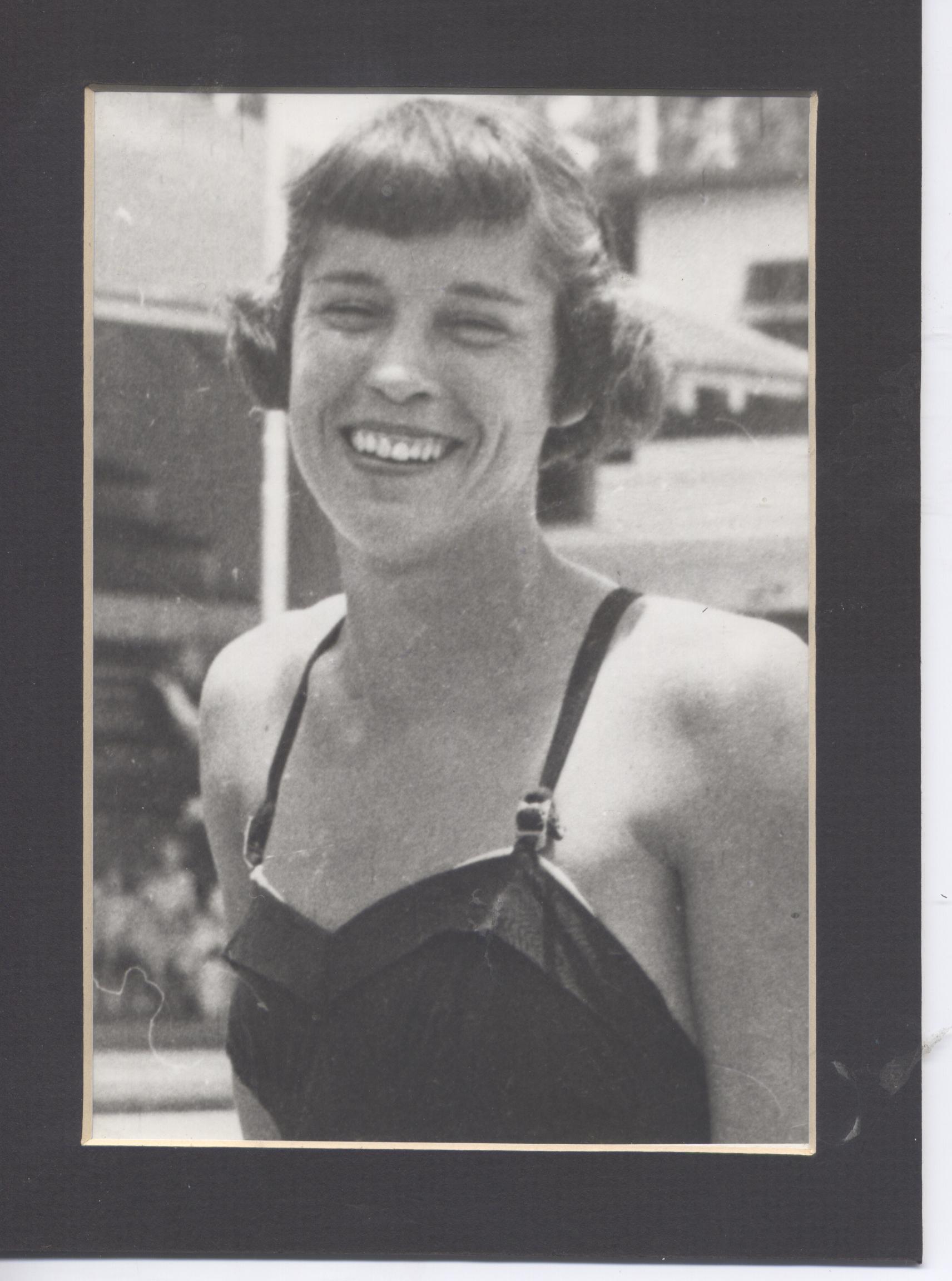 Anne Ross (USA)
Honor Diver (1984)
The information on this page was written the year of their induction.
FOR THE RECORD: AAU NATIONALS: 9 (Indoor: 1941-1944 1m springboard, 1943-1944 3m springboard; Outdoor: 1942-1944 10′ springboard); First woman to execute: 2½ Somersault Pike in competition, an Inward 1½ Somersault Pike and the Reverse Dive, ½ Twist, forward 1½ Somersault Tuck.
Anne Ross–Diver, Coach, Teacher, Author, Lecturer, Scholar. She was also one of those World War II period athletes who most assuredly would have drawn a bead on an Olympic gold medal had there been games in 1940 and 1944. During those years, she was unquestionably the Queen of Springboard Diving and, in fact, was picked for the U.S. Olympic team in the 1944 Olympic that never was. Her world travel curtailed, this world class diver had to settle for the nine U.S. Nationals she won in three years. She, along with Helen Crlenkovich, Al Patnik and Earl Clark, go into the Hall of Fame for the diving they would have done abroad had the Olympics not been suspended for 12 years. Anne Ross had a high strong hurdle. She moved women's diving into the gymnastics realm of men and still had the grace that always went with women's diving. In her diving Anne was most outstanding for her height from the board. This was particularly note-worthy in those days of wooden boards with cocoa matting strips. While a stray "10" or two were awarded, her proudest moment in performance was when five 9 1/2's were announced (5 judges) for an inward 1 1/2 somersault in pike position (3m). She is the author of the book, Teaching Springboard Diving, and dozens of articles, a lecturer and teacher in five colleges and universities here and in South Africa; she has conducted workshops and clinics in 116 different cities in synchronized swimming as well as in her first love springboard diving.