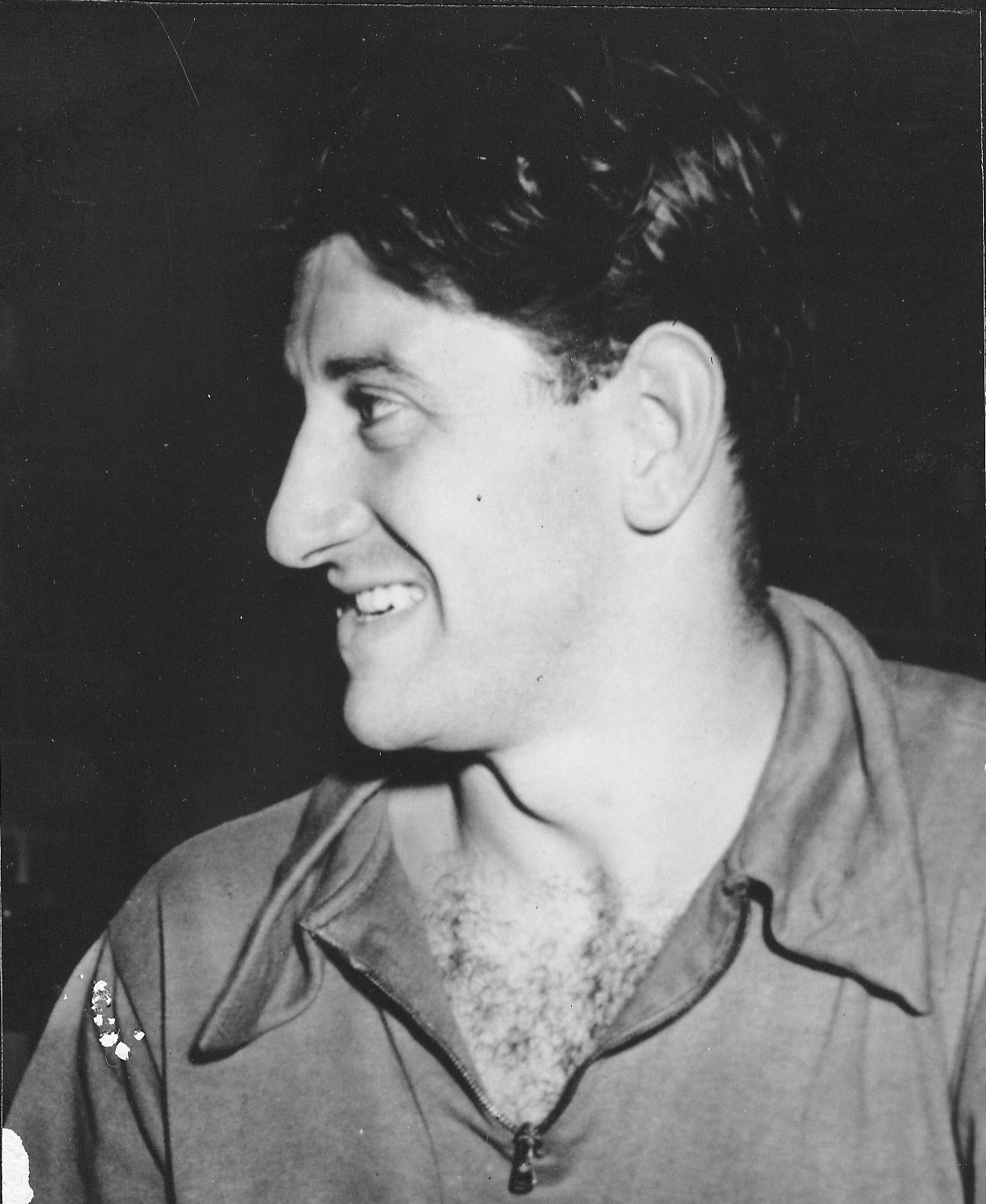 Alex Jany (FRA)
Honor Swimmer (1977)
The information on this page was written the year of their induction.
FOR THE RECORD: OLYMPIC GAMES: 1948 bronze (800m freestyle relay); 1952 bronze (800m freestyle relay); EUROPEAN CHAMPIONSHIPS: 4; WORLD RECORDS: 10; ASA CHAMPIONSHIPS of Great Britain: 2; AUSTRALIAN CHAMPION: 1950.
In postwar 1947, the greatest swimmer and the greatest athletic hero in France was Alex Jany. The son of a Toulouse baths superintendent, the honor of France was on his shoulders. He carried it well as he was the hero of the European Championships at Monte Carlo winning the 100 by 2.4 seconds in 56.9, and the 400 by 15.2 seconds in a World Record 4:35.2. He made up 10 seconds only to lose by .02 of a second to Sweden in the relay. All of France expected a repeat at the 1948 London Olympics. He was head and shoulders in front of Wally Ris at the 60 but finished sixth. Jany came through in the Europeans at Vienna in 1950 but again the Olympics were not to be his in 1952. For his world records and his major role in the renaissance of European swimming after WWII, we honor Alex Jany.