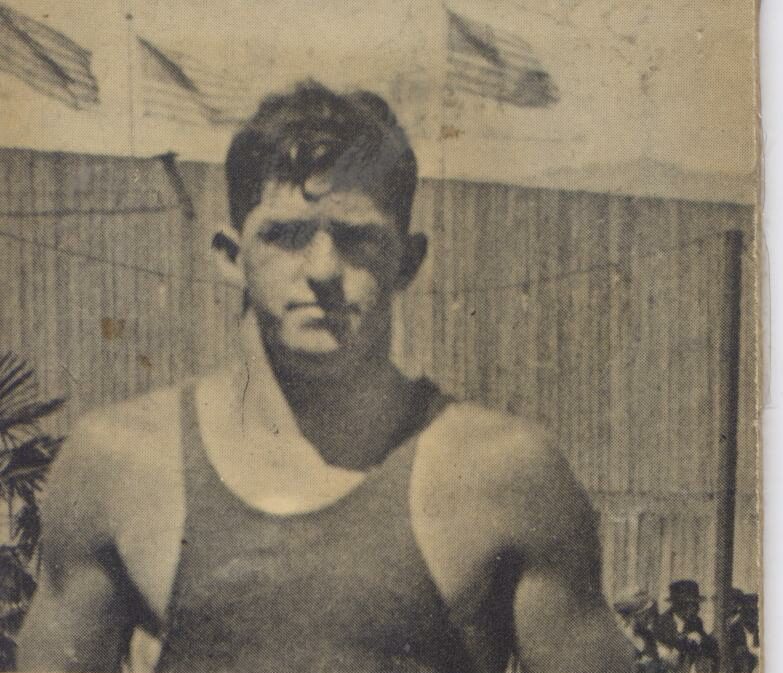 Albert C. White (USA)
Honor Diver (1965)
The information on this page was written the year of their induction.
FOR THE RECORD: OLYMPIC GAMES: 1924 gold (springboard, platform); U.S. DIVING CHAMPIONSHIPS: (Indoor – undefeated during college career); Gave diving exhibitions in 1940; California and AAU Diving Commissioner of the Pacific Association.
Albert C. White was the first person (man or woman) to be an Olympic double diving winner. He won gold medals in both 3 meter springboard and 10 meter platform at the 1924 Olympic Games in Paris.
1924 was the year Al White graduated from Stanford as a ripe old 29 year old war veteran, captain of the swimming team and number one collegiate All-American diver for all four years of college. Although he won his Olympic championships in high board and tower, Al's greatest accomplishments were off the one meter low board, most popular in U. S. indoor diving. Off the low board, White never lost a contest, going undefeated his entire career. He was also gymnastic captain at Stanford as a sophomore and won the Pacific coast conference all-around gymnastic championship in 1921. As further proof of his all-round athletic skill and achievement, White, as a World War I serviceman, toured inter-allied Europe in 1919 with the U. S. basketball team, with pentathlon world record holder Fred Thompson and Dr. James Naismith, who invented the game.
White, showing he is venerable and perennial as well as versatile, was still giving diving exhibitions in 1940 at the age of 65. He was back in the Army in World War II as a Lt. Colonel and is currently City Engineer in Richmond, California and AAU diving commissioner of the Pacific Association.
The Swimming Hall of Fame honors Al White as the world's first great double diving champion.