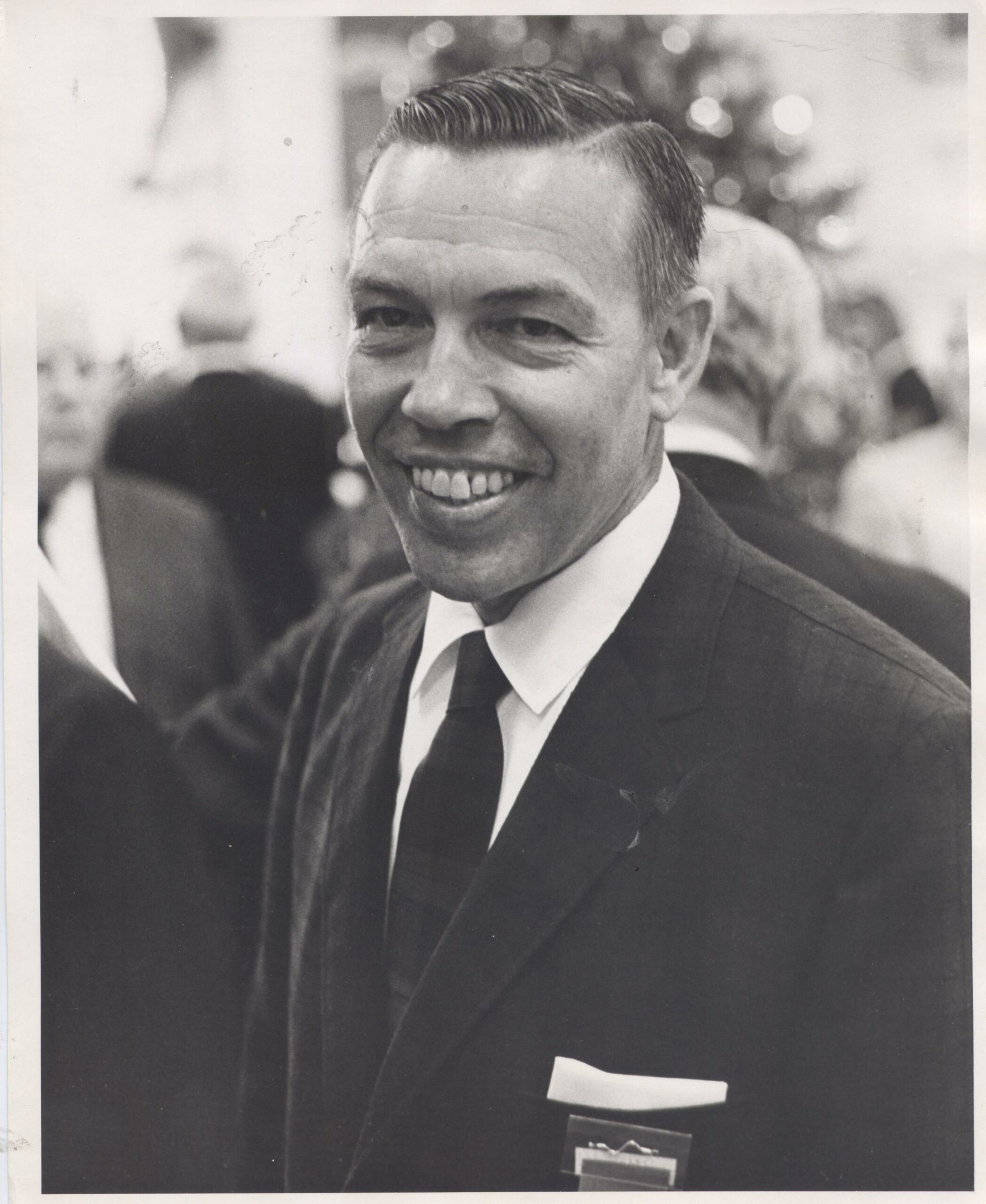 Al Patnik (USA)
Honor Diver (1969)
The information on this page was written the year of their induction.
FOR THE RECORD: NATIONAL Titles: Won 12 straight US National Diving Championships, 1936-1940; won 5 out of 6 NCAA springboard championships; Retired undefeated.
Al Patnik never had a chance at the Olympics because of World War II. His national diving career, in fact, spanned only four years, all at Ohio State University (1936-40), but in that time, under Mike Peppe's tutelage, he dominated springboard diving as no man before or since. He won 12 straight national AAU diving titles and 5 out of 6 NCAA Springboard Championships. No other diver has come close to Patnik's 17 National titles.
As a beginning diver in Pittsburg before college, he was No. 3 diver on his high school team in his senior year simply because there were only three divers. Al never saw an indoor 3 meter springboard until he came to Ohio State, but within three months, he entered his first Indoor National AAU Championship where he placed 5th on both the low and high boards. The following summer, he was 3rd in the Outdoor Nationals and later that summer won the National Junior 3 meter title. From then until he retired after graduating from Ohio State in 1940 Patnik won every National Indoor and Outdoor, low board and high board springboard title in the United States, AAU and NCAA with the exception of one. In the era of his collegiate career, Al was also undefeated in every dual meet in which he participated.
In his freshman year, Patnik tied Adolph Kiefer as high point winner in the AAU Indoor Nationals. As a sophomore, Patnik won it alone. A new picture magazine "LIFE" ran a full page magic-eye sequence of Al diving, and Grantland Rice compared him with golf's grand slammer Bobby Jones and with the perennial champion New York Yankees.
Patnik beat all comers in Europe during the summer of 1938, little realizing this was the nearest he could ever come to an Olympic trip. Patnik's single defeat came in the last dive of his last college meet, the NCAA Nationals at Yale. By less than one point, teammate Earl Clark beat Al for the first time in two years with a superbly executed full twisting forward 1 1/2 somersault. The following week at the NAAU Nationals, Al won it back and was meet high point winner for the fourth straight year, something no other swimmer, much less a diver, has ever accomplished.
Al Patnik's career was short. He never turned pro and he never dove when there was freshman eligibility. He never dove platform and the AAU had no Outdoor 1 meter springboard in Al's day. In spite of what he never did, no one else has ever won 21 U.S. National and Big Ten diving championships, and no one else has won 12 National AAU diving crowns in a row and retired undefeated.