Happy, Happy Birthday! Today we celebrate Honorees Marco D'Altrui (ITA~2010), Milena Duchkova (CZE~1983) and Tom Stock (USA~1989)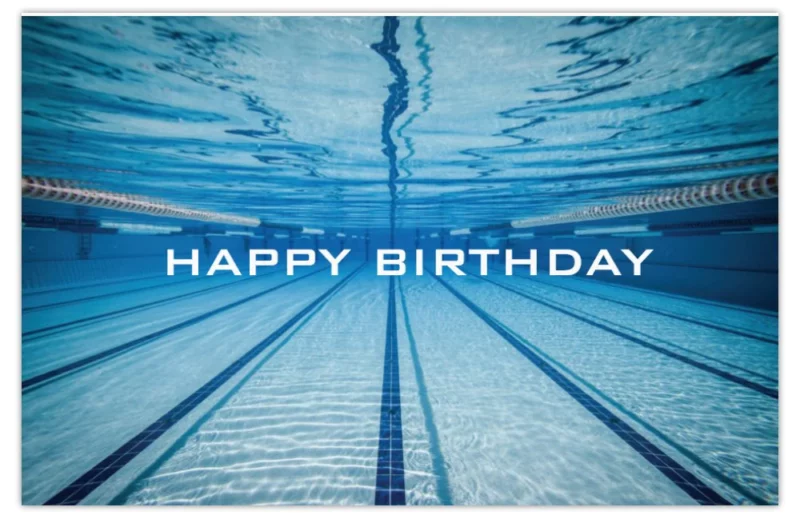 ---
Marco D'Altrui (ITA)
Honor Water Polo Player (2010)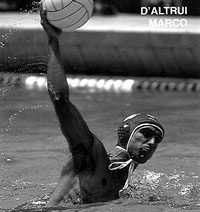 The information on this page was written the year of their induction.
FOR THE RECORD: 1992 OLYMPIC GAMES: gold; 1984, 1988 OLYMPIC GAMES: 7th; FINA WORLD CHAMPIONSHIPS: 1994, gold; 1986, silver; FINA CUPS: 1983-bronze; 1985, 1987-5th, 1989-silver; 1993-gold; 1983 MEDITERRANEAN GAMES: bronze; 1987, 1990 MEDITERRANEAN CHAMPIONSHIPS: gold; 1983 EUROPEAN CHAMPIONSHIPS: 6th; 1985 EUROPEAN CHAMPIONSHIPS: 4th; 1987, 1989 EUROPEAN CHAMPIONSHIPS: bronze; 1993 EUROPEAN CHAMPIONSHIPS: gold.
For the first time in history, the International Swimming Hall of Fame is recognizing a father and son as one, jointly in the same year. This honor goes to three-time Olympic water polo players Giuseppe and Marco D'Altrui of Italy.
Giuseppe "Geppino" D'Altrui was born in Naples on April 7, 1934. He played in over 300 Series A games, from 1952 through 1964. Coached by Hall of Famer Mario Majoni, Giuseppe competed in 75 Italian National Team games from 1954 to 1964. He was a member of the 1956 Italian Olympic Team that competed in Melbourne finishing fourth, but as the Captain of the 1960 Olympic Team, he helped to lead his team to a gold medal victory in front of a home-town crowd at the Rome Olympic Games. He was also Captain of the 1964 Olympic Team that just finished out of the medal count.
Giuseppe's love for the game flowed naturally from his love of being in the water. "I can say that I have spent more time in the water than on earth and for me is never enough!"
Following in the footsteps of famous fathers can be a difficult burden for young athletes and few are the ones who achieve the same level of success. But for Marco, who was born on April 24, 1964, following in the wake of his father came as naturally as learning to swim, which he did before he was three years of age. "For me to stay in the water was a game, fun, a hobby. I was diving and played with the ball in full freedom from the time I was three," says Marco.
Milena Duchkova (CZE)
Honor Diver (1983)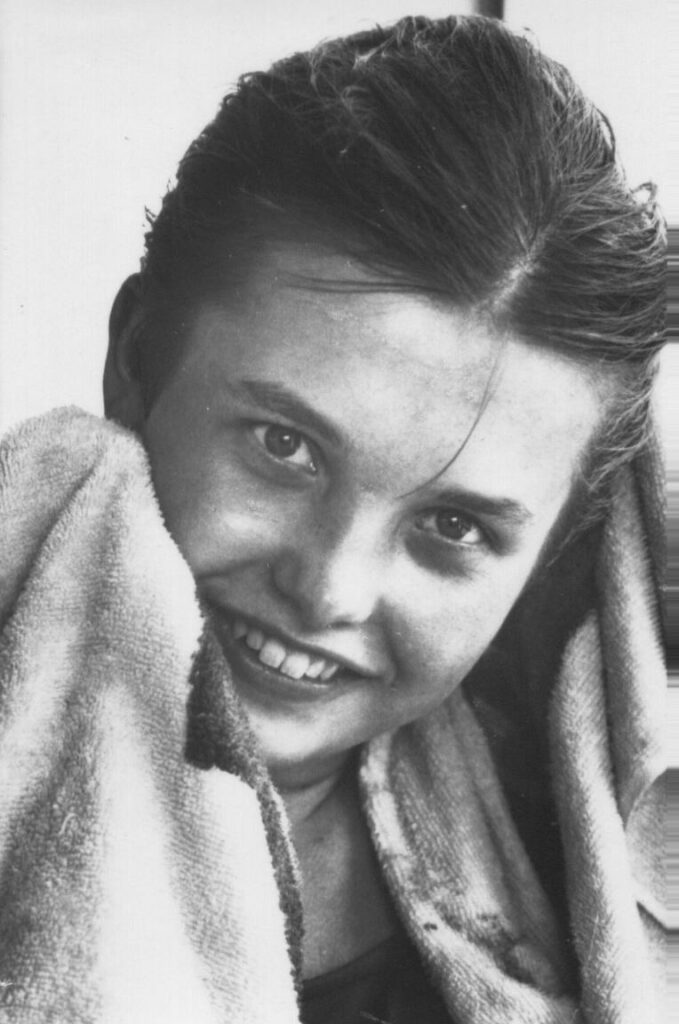 The information on this page was written the year of their induction.
FOR THE RECORD: OLYMPIC GAMES: 1968 gold (platform), 1972 silver (platform); EUROPEAN CHAMPIONSHIPS: 1970 gold (platform); EUROPEAN CUP: 1967, 1971 gold (platform); WORLD CHAMPIONSHIPS: 1973 silver (platform); CZECHOSLOVAKIAN NATIONAL CHAMPIONSHIPS: 62 (1965-1977); ITALIAN CHAMPIONSHIPS: 3; EAST GERMAN INTERNATIONAL CHAMPIONSHIPS: 3; SWEDISH CUP: 1; Swimming World magazine's World's most outstanding female "Platform Diver of the Year": 1968, 1970.
Milena Duchkova won Czechoslovakia's first, second and only Olympic medals in any aquatic sport and she was the first female tower diver from any country to score more than 100 total points in the Olympics. This courageous little (5′ 2 1/2″) tower diver with the big eyes and the cute button nose started diving at age 12 and won the Olympics at 16, in 1968, although she wasn't sure until two weeks before the Olympics that she would be allowed to go to Mexico for the competition. Her country was occupied by the Russians at that time, and she had to cross a bridge guarded by Soviet guards each day to train. She came back to win the silver medal in 1972 and competed (without medaling) in 1976 after she had shoulder surgery 8 weeks before the Games. She received the Czechoslovakian "President's Award of Distinction" in 1972. Milena was a member of the Czech Olympic Committee and official medical doctor for the Czech diving team in 1978-1979. She began coaching in Prague 1978-1980 and in 1980 moved to Canada as head diving coach for the Newfoundland diving team, acting also as a coach and consultant to the Canadian National diving team. A brilliant student as well as athlete, Milena is fluent in 6 languages, won her Master of Sport '66. Meritorious Master of Sport '68, and coaching certificate also '68. She graduated as an M.D. in 1977 into the faculty of medicine with a specialty in dental surgery. On immigrating to Canada, she worked her way through dental school at the University of Manitoba in two years and is presently on the faculty while still coaching the Pan Am Diving Club in Winnipeg. Her coach was Marie Cermakova throughout her diving career.
From his father's example Marco learned to love the water and the dedication, commitment and time management skills that make a champion. He played in over 700 Series A matches as a member of Recco and Pescara and like his father before him was a member of the national team for ten years. In 1984 and 1988 he was on the Olympic teams that finished 7th in Los Angeles and Seoul. Then, playing for Hall of Fame coach Ratko Rudic, at the 1992 Olympic Games, Marco and the Settebello once again won the gold, 32 years after his father. As a great defensive player, Marco helped to keep his opponents from scoring, resulting in a grand slam of the Italian National Team from 1992-1994 (Olympic Games, World Championships, European Championships) and a grand slam of European Cups (Euro League Cup, Winners Cup, LEN Cup and LEN Super Cup).
"When athletes are young," says Marco, "certainly the most credit goes to parents for their commitment both in terms of organization of management of daily life. I have no regrets at the sacrifices and am delighted to have followed in the footsteps of my father. Perhaps the best thing about the gold medal won in Barcelona was just to see the joy and emotion of my parents when I got off the plane with the medal around my neck. To win the Olympics was a dream that I've always had and it has accompanied me since I played with a small ball in the shallow water. I always wanted to imitate my father, who had won the gold medal at the Olympics in Rome. It goes to show that if you dream it, and work hard, you can do it."
Tom Stock (USA)
Honor Swimmer (1989)
The information on this page was written the year of their induction.
FOR THE RECORD: WORLD RECORDS: 10 (100m, 200m, 220yd backstroke; relays); AAU NATIONAL CHAMPIONSHIPS: 11 (100m, 200m, 220yd backstroke; relays; AMERICAN RECORDS: 14 (200yd, 220 yd, 100m, 200m backstroke; relays).
Tom Stock may just be the greatest backstroker who never swam in the Olympics, due to prolonged illness before the 1964 Olympic Games. He may have been the smallest backstroker to hold a world record. He weighed in at 130 lbs. and set 10 world records. When he was in his second month of competition at Indiana University, Stock became the first man in history to swim the 200 yard backstroke under 2 minutes. This was a performance that caused his coach, "Doc" Counsilman to put a sign on the locker room door which said, "It's not the size of the dog in the fight, but the size of the fight in the dog."
This desire and an amazing feel of the water, long arms and a powerful kick, made Tom Stock great in the opinion of his famous coach. To the spectators he looked like he was riding on top of the water from the waist up. This unique buoyancy, plus the fastest arm turnover yet seen in backstroke, took him to 11 National championships, 14 American records and five world records in the 100 meter, 200 meter, 110 yard, 220 yard backstroke and the 400 meter medley relay. For four years he was the World Record holder and "King" of the 200 meter backstroke.
It started just after the Rome Olympics and finished just before Tokyo in 1964.  In between, he victoriously represented the USA in Japan, South America, and Europe and was The American Swimmer of the Year in 1962.  Stock had only two coaches, Dave Stacy at Bloomington, Illinois and "Doc" Counsilman at Bloomington, Indiana.  He missed making the 1960 U.S. Olympic team by a judge's decision.  They took only two and not three as chosen in previous Olympics.
#ISHOF #Honorees #Birthdays #Swimming #Diving #Waterpolo #USA #Italy #Czech Republic #FortLauderdale #Olympics #ISHOFMuseum #FortLauderdaleAquaticCenter