Happy Birthday to three wonderful Honor Swimmers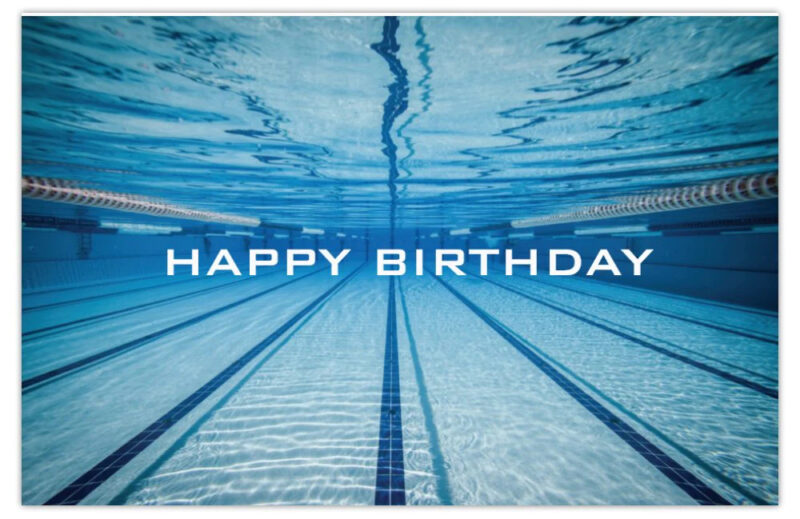 ---
Kaye Hall (USA)
Honor Swimmer (1979)
The information on this page was written the year of their induction.
FOR THE RECORD: OLYMPIC GAMES: 1968 gold (100m backstroke; 400m medley relay); WORLD RECORDS: (100m backstroke; 400m medley relay); AMERICAN RECORDS: 6; PAN AMERICAN GAMES: 1967 silver; U.S. NATIONAL AAU CHAMPIONSHIPS: 3; CANADIAN NATIONAL CHAMPIONSHIPS (CASA): 5 (1969: 100m, 200m backstroke; 100m, 200m freestyle; individual medley); WORLD STUDENT GAMES: 3 (1970: backstroke; 400m freestyle relay; medley relay); Her coach was Dick Hannula.
Kaye Hall will be remembered most in the International Swimming Hal of Fame as the first woman ever to go under one minute for the 100 yard backstroke (Dec., 1967) putting her in the record book for milestone achievement alongside of Al Vande Weghe, the first man to do it in 1938.  Kaye's biggest day was winning the Olympic 100m backstroke over Canadian Elaine Tanner at Mexico City, reversing their finish at Winnipeg the year before.  The two women were almost "cross-town" rivals competing for years out of Tacoma, Washington, and Vancouver, British Columbia.  Kaye proved to the Canadians once more that she was for real with 5 golds in their 1969 National Championships winning the 100m backstroke and freestyle and the 200m backstroke, freestyle and individual medley.  She retired in 1970 after winning 3 gold medals in the World Student Games in Italy where she added the 400m freestyle relay to her usual medley relay and backstroke wins.  her coach was Dick Hanula.
Andrea Gyarmati (HUN)
Honor Swimmer (1995)
The information on this page was written the year of their induction.
FOR THE RECORD: 1972 OLYMPIC GAMES: silver (100m backstroke), bronze (100m butterfly); 1 WORLD RECORD: (100m butterfly); 1973 WORLD CHAMPIONSHIPS: bronze (200m backstroke); 1970 EUROPEAN CHAMPIONSHIPS: gold (200m backstroke, 100m butterfly), silver (100m backstroke, 4x100m medley relay); 28 HUNGARIAN NATIONAL CHAMPIONSHIPS: freestyle, backstroke, butterfly.
Andrea Gyarmati was born in 1954 in Budapest, Hungary, to parents who had an Olympic heritage. Andrea's commitment to succeed in her life goals developed as a result of her parents' example. Her mother, Eva Szekely, known as "Madame Butterfly," overcame rough treatment as a Jew in the European community of World War II to become the 100m breaststroke world record holder and 1952 Olympic gold medalist. Her father, Dezso Gyarmati, was a three-time water polo Olympic gold medalist and the first to succeed as a great player and coach from this giant of a swimming and water polo country.
She was taught to swim at the age of three by her mother's coach, the master and Hall of Famer, Imre Sarosi. By the age four, Andrea was jumping off the 10m diving tower. As Andrea improved and her swimming became more important, Eva became her coach and taught Andrea the butterfly stroke – the stroke first performed in the 1940s by Eva as the over arm breaststroke which earned her the title of "Madame Butterfly."
Twenty-five years later, it was Andrea Gyarmati setting records at the 1972 Munich Olympics. Her goal was the Olympic gold medal, and she had not lost a 100m fly race in the preceding four years. In the semi-finals, she set a new Olympic and world record 1:03.34. Eight of her competitors qualified for the finals within seven-tenths of a second of each other, but the finals were a disappointment to Andrea. to anyone else, a bronze medal would have been acceptable; Andrea was gong for the gold. But she was strong and spirited and knew that only the winners can cry. She returned the next day to win a silver medal in the 100m backstroke, only one-tenth of a second behind Hall of Famer Melissa Belote of the U.S.A.
All told, Andrea was Europe's best butterflyer and backstroker in the late 1960s and early '70s and was honored as Hungary's "Sportswoman of the Year" from 1968 through 1972. She won 28 Hungarian National Championships in freestyle, backstroke and butterfly, winning the 100meter butterfly seven consecutive years and the 100m backstroke four consecutive years.
Andrea Gyarmati joins her parents to become the only mother, father, and daughter family ever to be inducted into the International Swimming Hall of Fame.
Jayne Owen Bruner (USA)
Honor Masters Swimmer (1998)
The information on this page was written the year of their induction.
FOR THE RECORD: 32 MASTERS WORLD RECORDS: 50m & 100m freestyle, 50m & 100m backstroke, 50m & 100m breaststroke, 50m & 100m butterfly, 200m I.M.; 1986 MASTERS WORLD CHAMPIONSHIPS: gold (100m freestyle, 50m & 100m breaststroke, 100m butterfly, 200m I.M.); 1988 MASTERS WORLD CHAMPIONSHIPS: gold (3 events); 1989 MASTERS WORLD CHAMPIONSHIPS: gold (50m & 100m freestyle, 100m & 200m I.M.); 1996 MASTERS NATIONAL CHAMPIONSHIPS: 62 long course (50m/100m/200m freestyle, 50m & 100m backstroke, 50m/100m/200m breaststroke, 50m & 100m butterfly, 200m & 400m I.M.), 34 short course (50y/100y/200y freestyle, 50y/100y/200y breaststroke, 50y & 100y butterfly, 100y & 200y I.M.); 104 MASTERS NATIONAL RECORDS: 38 long course, 66 short course; MASTERS ALL AMERICAN.
She likes to win and she enjoys being at the top of her age group. She is a competitor and she enjoys swimming fast. She enjoys being number one. For over a 16 year period, Jayne Bruner has become one of the most successful Masters swimmers in the world.
Jayne is a swimmer who developed her elite athletic prowess during the years of her Masters swimming, not necessarily as a youngster. When Olympic Swimmer Ann Curtis visited Jayne's hometown of Indianapolis, Indiana, Jayne began swimming at the Riviera Club and competed in the National Championships for coach Bud Sawin. But it was only for a three year period. When the team disbanded in 1951, so did her zest for competitive swimming.
It was 21 years later at age 39, that Jayne took up swimming again, this time to lose weight. Although she lost the weight, she didn't lose her appetite for the sport and in 1974 with the coaxing of husband Bob, she joined the Masters Program. Since that time, she has not looked back. She was coached by Jan Smith (1974-1982), Bob Clemmer (1981-1990), Mark Davin (1990-1993) and Steve Ercolano (1996-present). They have all proclaimed her positive attitude and sincere desire as the qualities that make her one of the most coachable swimmers they have coached.
Her first 24 years of Masters Swimming was spent in Pittsburgh with Team Pittsburgh Aquatics. She credits the coaching techniques in stroke mechanics and training for her improvement in the sport. She swam 6 days per week, lifted weights 3 days per week and stayed on a strict diet of healthy food. She would spend extra time in the pool just to feel better and to compete on the elite level. She has always been a hard worker, but enjoys the friendships and social opportunities that develop within Masters swimming. Although she now trains with Curl-Burke Swim Team in Northern Virginia, she competes with the D.C. Masters Team of Washington, D.C., a team she competed with even while living in Pittsburgh. She relaxes by being physical, scuba diving, taking diving trips to the Caribbean, etc. She must have gills, she would rather swim a mile than walk one.
To date, Jane has set 40 world records in all four strokes plus the individual medley. Those include 25 long course records and 15 short course records competing in the Age groups from 45 to 65 years. She has won 13 World Championship gold medals. She has set 39 U.S. National long course records, 48 U.S. short course yards records and 20 U.S. short course meters records. She is a perennial U.S.M.S. All-American and All-Star (outstanding swimmer in age group).
Masters Swimming has become a part of Jayne's life as much as eating and sleeping. She represents the epitome for which other Masters swimmers strive, for she not only is an example of racing success in the sport, she is an example of the camaraderie, wholesome environment and healthy living which Masters Swimming promotes.