Happy Birthday to our 2023 Honoree Kosuke Kitajima!!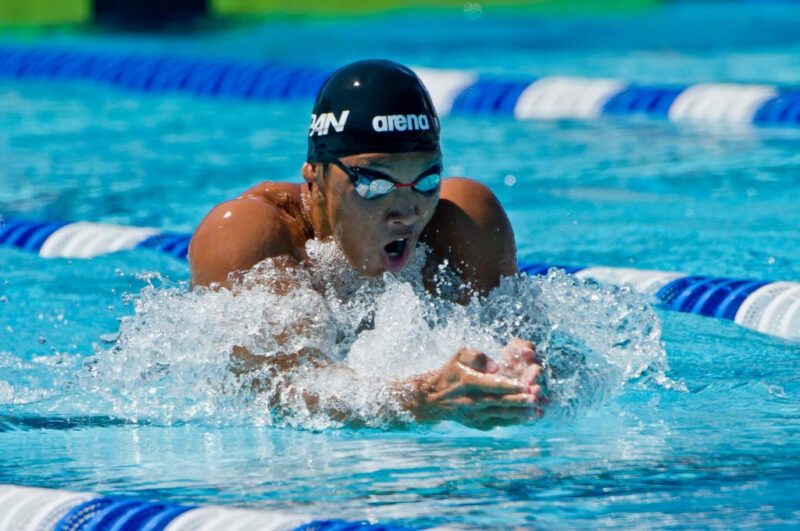 ---
There was a lapse after the war and it took many years for them to regain the power they once had. In 1972 Nobutaka Taguchi won gold in the 100-meter breaststroke and Mayumi Aoki won gold in the 100-meter butterfly. Taguchi also won bronze in the 200 breaststroke, but it was very sporatic before and after that point.
But after Daichi Suzuki won the gold medal in the 100-meter backstroke, in 1988 in Seoul, South Korea, it once again gave the Japanese hope and slowly things started to change. After Suzuki's victory, the world start seeing more Japanese in the Olympic Games. Suzuki is now the President of the Japanese Swimming Federation, and Japanese names are now frequently in the finals of those Games. Names like Kusoke Kitajima. Kitajima specialized in the breaststroke. In his first Olympic Games in 2004, he captured gold medals in the 100- and 200-meter breaststroke and then took bronze, swimming the breaststroke leg of the 4 x 100 medley relay representing his homeland. During the 2008 Olympic Games in Beijing, he did an exact repeat of the 2004 Games, winning the gold medal in the 100 and 200m breaststroke, while also breaking the world record in the 100, in a time of 58.91. By winning back-to-back medals in 2004 and 2008, Kitajima became the first and only swimmer ever to sweep the breaststroke at consecutive Olympic Games. He and his team also won the bronze again in 2008 in the medley relay, and again in 2012, Kitajima and the relay team bettered it in London by winning silver. In the end, Kitajima won four gold, one silver and two bronze medals in Olympic competition.
Kitajima's most significant rival was American and ISHOF Honoree, Brendan Hansen. The two men dueled it out at all the major events, such as the FINA World Championships and the Olympic Games. Kitajima set world records in both the 100 and 200m breaststroke, finishing his career by breaking seven world records. In all, Kitajima has competed in six (long course) World Championships. At the 2013 World Championships, he won bronze in the medley relay, extending his national record to 12, three gold, four silver and five bronze. He is a 16-time medalist at the FINA World Cup events, winning four gold, nine silver and three bronze.
Purchase tickets to see Kitajima live in person here https://www.ticketmaster.com/event/0D005EF4B8CBCE3D