Happy Birthday to our 2023 Honoree Kirsty Coventry!!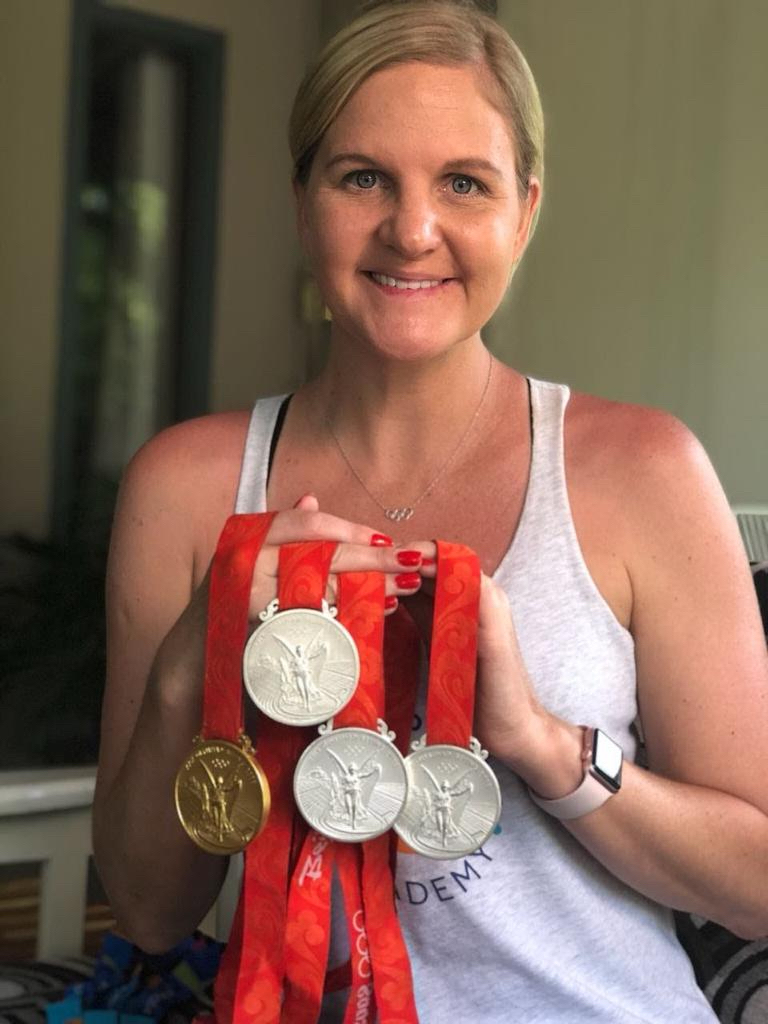 ---
by: John Lohn
Kirsty Coventry first competed at the 2000 Olympic Games as a teenager, and although she failed to advance to any finals, the experience was valuable and allowed the girl from Zimbabwe to get an up-close view of elite racing. Continuing to hone her skills, she made a major decision, to attend Auburn University, an NCAA powerhouse.
Behind her work at Auburn, Coventry elevated her status on the international stage and made her second Olympics, in 2004 in Athens, a successful appearance. Coventry collected a full set of medals in that Olympiad, claiming gold in the 200-meter backstroke, silver in the 100 backstroke and bronze in the 200 I.M.
She was even more impressive at the next year's World Championships in Montreal, where she became one of the few athletes in history to win four individual medals at a single Worlds. In addition to winning titles in the 100 and 200-meter backstroke, Coventry was the silver medalist in the 200 and 400 I.M. Her win in the 100 backstroke arrived over world-record holder Natalie Coughlin, one of the few defeats the American endured between back-to-back Olympic crowns in 2004 and 2008.
Coventry added two medals at the 2007 World Championships and in early 2008, she set her first world record, breaking a 16-year-old standard in the 200-meter backstroke.
At the 2008 Olympic Games, Coventry won four medals. In her first three events in Beijing, Kirsty earned silver medals in the 400 IM, 100 backstroke and 200 IM She broke through in her fourth event, winning gold in the 200 backstroke in world-record time.
A year later, Coventry won a silver medal at the World Championships in the 400 IM and secured another world title in the 200 backstroke, where she lowered her world record. Coventry also competed at the 2012 and 2016 Olympic Games, bringing her total number of Olympic appearances to five.
Overall, she won seven Olympic medals and eight medals at the World Championships, all from
individual events and was a five-time world-record setter.
Beyond her success in the pool, Coventry has been a member of the International Committee for more than a decade, helping to ensure positive experiences for athletes. She has also served in roles with World Aquatics and the World Anti-Doping Agency.
Kirsty Coventry will be remembered for her multi-event talent and enduring legacy as a major factor in international competition.