Happy Birthday to Olympic Gold Medalist Mark Lenzi, who would have been 53 today…….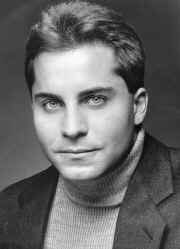 ---
MARK LENZI (USA) Honor Diver
FOR THE RECORD: 1992 OLYMPIC GAMES: gold (3m springboard); 1996 OLYMPIC GAMES: bronze (3m springboard); 1991 WORLD CHAMPIONSHIPS: silver (1m springboard); 1989, 1991 FINA WORLD CUP: gold (1m springboard-1989, 3m springboard-1991); 1991 PAN AMERICAN GAMES: gold (1m springboard); 1989, 1990, 1991, 1992, 1993, 1996 ALAMO INTERNATIONAL: 3 bronze, 2 silver (1m, 3m springboard); 1989-1996 INTERNATIONAL INVITATIONALS: 5 gold, 4 silver, 2 bronze (1m, 3m springboard) (Alamo Challenge, Australia, New Zealand, Madrid, Rome); 8 U.S. NATIONAL CHAMPIONSHIPS: 4-1m springboard, 4-3m springboard.
Mark Lenzi trained to be a high school wrestler in Fredericksburg, Virginia but was so inspired during his last year in high school when watching Greg Louganis win two gold medals in the 1984 Olympic Games he switched to diving. This was a momentous decision for Mark. Even at this late age in his athletic career he became one of the world's best divers.
Indiana University and Hall of Fame Diving Coach Hobie Billingsley was so thrilled by the potential of this young diver he offered him a scholarship just out of high school, with less than a year's experience. At five feet-four inches, 160 pounds, Mark Lenzi proved Coach Billingsley to be right. Billingsley groomed Lenzi to winning two NCAA National Championships (1989, 1990) in the one-meter springboard, becoming NCAA Diver of the Year in both of those years. By age 21, in 1989, he made his first U.S. National Team. The next year he graduated from Indiana with a General Studies degree. After graduation he continued diving and preparing for the 1992 Olympic Games. Now coached by Hall of Fame Coach Dick Kimball, Lenzi was the 1991 and 1992 Phillips 66 Diver of the Year. At the 1992 Olympic Games in Barcelona, Lenzi won the gold medal on the three-meter springboard by a whopping 31 points, defeating China's Tan Liangde and Russian Dmitri Sautin. He was named the World Springboard Diver of the Year and was an AAU Sullivan Award nominee and finalist.
Following the Barcelona Games, Lenzi retired from competition. In 1994, he earned a private pilot's license from ComAir Aviation Academy. During a 20-month period he was going through "post-Olympic blues." When he emerged in 1993, he was determined to make it back into Olympic competition and strive for another Olympic medal. He competed in numerous international competitions in preparation for the Games. At the 1996 U.S. Olympic Diving Trials he qualified second on the three-meter springboard. At the competition in Atlanta he won the bronze medal behind Xiong Ni and Yu Zhoucheng, both of China and all within 15 points of each other.
All totaled, Lenzi won 16 international competitions on one- and three-meter boards in Pan American Games, F.I.N.A. World Cups, Alamo Cups, Australia Invitationals and other competitions. During his career, Lenzi became the first diver to score over 700 points (762.35) on the three-meter springboard for 11 dives, surpassing Greg Louganis's 1983 world record for the highest ever score. He became the first diver to score over 100 points on a single dive (reverse 3-1/2 tuck) and the first American to complete a forward 4-1/2 somersault in competition. At the 1991 World Championships, he won the silver medal in diving's new international event, the one-meter springboard.