Happy Birthday Tim Shaw!!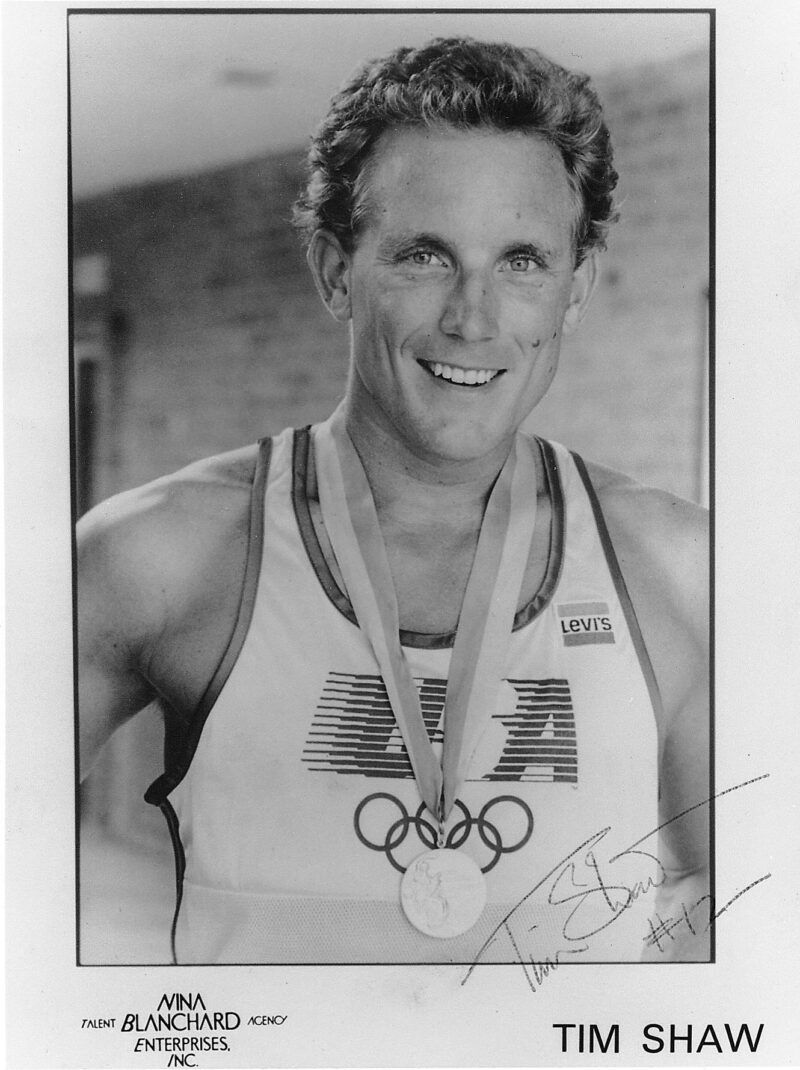 ---
Tim Shaw (USA)
Honor Swimmer (1989)
FOR THE RECORD: OLYMPIC GAMES: 1976 silver (400m freestyle); 1984 silver (water polo); WORLD RECORDS: 10 (200m, 400m, 800m, 1500m freestyle; relay); AAU NATIONAL CHAMPIONSHIPS: 7 (200yd, 200m, 500yd, 400m, 1500m freestyle; 3 relays); NCAA CHAMPIONSHIPS: 3 (500yd, 1650yd freestyle) ;WORLD CHAMPIONSHIPS: 1975 gold (200m, 400m, 1500m freestyle); World Swimmer of the Year: 1974, 1975 ; FINA Prize Eminence Award: 1974 ; Sullivan Award: 1975.
In 1974 Tim Shaw became the first swimmer ever to win the FINA Prize Eminence Award. He was also the World Swimmer of the Year in 1974 and 1975. He won the Sullivan Award as the greatest Amateur Athlete in the USA in 1975, beating out Bruce Jenner.
As a freestyler he set the world record at every distance from 200 meters to 1500 meters establishing 10 world records in just two years. At the 1974 U.S. Nationals, Shaw became the second man in history to hold the 200, 400, and 1500 meter freestyle world records at the same time. Shaw's performance was all the more remarkable as he broke the three records in four consecutive days. In addition, he broke the 400 meter in the heats giving him four world records in four days. At the 1975 World Championships in Cali he battled dysentery and altitude but still managed three individual golds against the world's best.
The record always proved his point until he came down with a bad case of anemia which kept him out of the water for a long time. On his return he tried too soon and a shoulder problem complicated his recovery even further. Shaw recovered enough to break his own 500 meter world record in the U.S. Olympic Trials and the Olympics but both times he was second to Brian Goodell who still went faster. After his silver medal in the 1976 Olympics, Tim concentrated on Water Polo, a family sport headed in the U.S. by his father. Tim was again snake bit as the U.S. Water Polo team didn't go to Moscow. In 1984, at the Los Angeles Olympics, the U.S. team never lost a game but tied Yugoslavia in victories. The U.S. team was awarded the silver medal on fewer tournament points scored.
Tim Shaw was perhaps one of the world's greatest swimmers never to win an Olympic Gold