Happy Birthday Terry Schroeder!!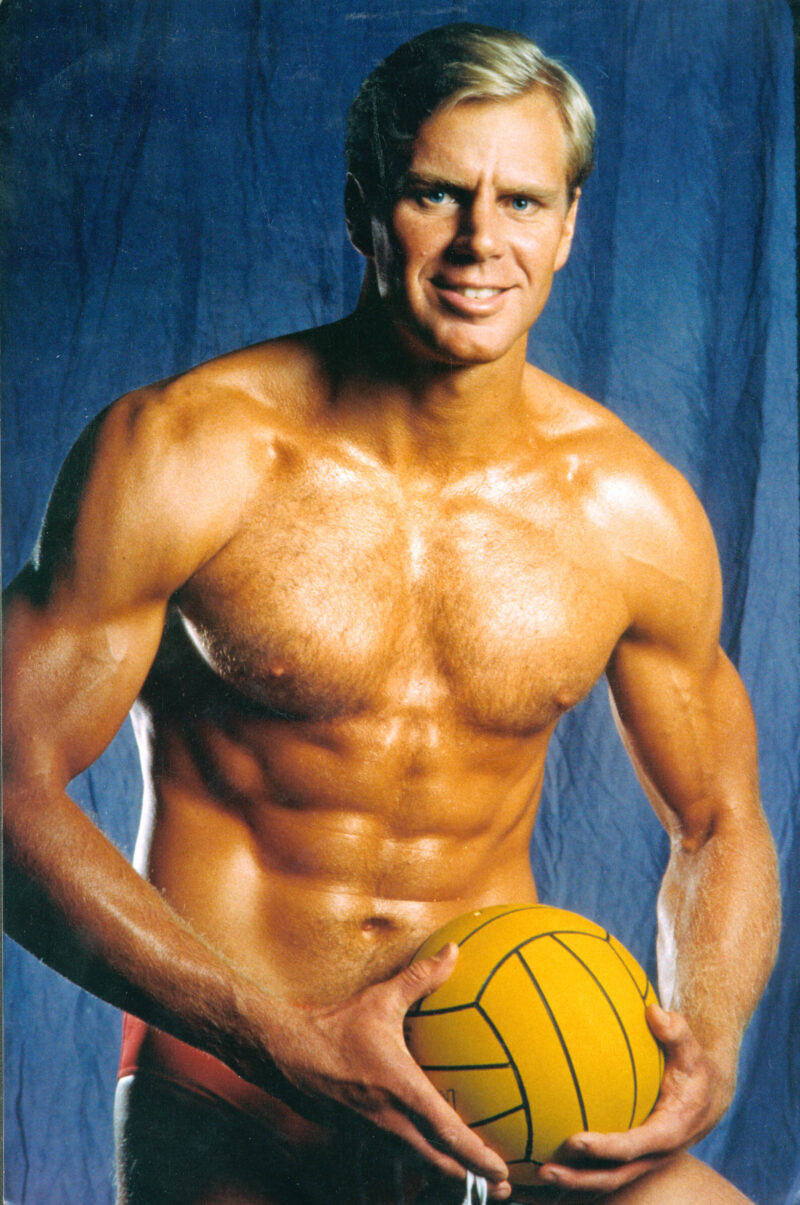 ---
Terry Schroeder (USA)
Honor Water Polo (2002)
FOR THE RECORD: 1979-1992 UNITED STATES NATIONAL WATER POLO TEAM: member; 1980 OLYMPIC GAMES: boycott; 1984 OLYMPIC GAMES: silver; 1988 OLYMPIC GAMES: silver; 1992 OLYMPIC GAMES: 4th; PAN AMERICAN GAMES: gold (1979, 1983, 1987), silver (1991); 1978, 1981, 1985, 1987, 1991 FINA WORLD CUP: gold (1991), silver (1985); WORLD PLAYER OF THE YEAR: 1981, 1985.
Very rarely will you find an Olympic athlete in one of the roughest Olympic sports who has the easy demeanor and control of emotions as does this captain of three Olympic water polo teams. At 6 feet 3 inches, 210 pounds, he became one of the best players in Olympic history to play the two-meter position, the quarterback of the offense. For over 15 years and 4 Olympic Games, Terry Schroeder was the USA team leader and one of the most revered players in international competition during his career.
He never lost his temper in play. There was not time for that. As the "hole man," he had to wrestle the heavyweights, take blows and keep focused on the game. That was his strength – to take a beating and hold his own. He was fouled up to 75 times in a game. He had a total of 100 stitches in his face. But he never relented, leading his team to great international achievements.
He started swimming at the Santa Barbara YMCA for coach Ian McPherson. As an age grouper, Terry was nationally ranked in the backstroke, but he liked the dynamics of a team. Swimming didn't have that. Water polo did. He played water polo in high school at San Marcos High, Santa Barbara, California, where he was a high school All-American. He chose water polo over football, and it seemed to combine skills from all the sports he had played (swimming, passing, throwing, catching, eye-hand coordination), and it was a great team sport. His high school coach Mike Irwin was an inspiration in shaping Terry's athleticism. At Pepperdine University in California he graduated Magna Cum Laude, Sports Medicine in 1981. He played for veteran coach Rick Rowland and became a three-time All-American. During his sophomore year of 1978, he was asked to join the National Team. National Team coaches Ken Lindgren and Hall of Famer Monte Nitzkowski were inspirational to Terry. He became Team USA's only four-time Olympian. His 1980 team was dismissed due to the Olympic boycott. He refocused and became the captain of the 1984 team and 1988 team where Team USA won silver medals at both Los Angeles and Seoul. He retired in 1988 but made a comeback in 1990 where he was elected team captain for a third time placing fourth in Barcelona, 1992.
During his career, Schroeder led the National Team to five FINA World Cups winning gold and silver medals, and four Pan American Games winning three golds and a silver medal. On the club level, he played for Industry Hills, Malibu, New York Athletic Club and Harvard, competing seven times on National Championship teams. He was voted National MVP six times and was an All-American fourteen times. He was twice named International Player of the Year and carried the U.S. flag at the 1988 Olympic Closing Ceremony. In 1984, he modeled for sculptor, Robert Graham as the bronze male torso sculpted for the Olympic Gateway at the entrance to the Los Angeles Coliseum at the Olympic Games. This headless figure represents all Olympic athletes.
In 1992 he took second place at the Superstars competition in Cancun, Mexico. In 1986, he graduated Cum Laude from Palmer University as a Doctor of Chiropractic, a third generation family tradition. Terry's grandfather, father, seven cousins, brother, sister, brother-in-law, wife and other relatives totaling 59 family members are all chiropractors. Since 1986, he has been Pepperdine's head water polo coach, winning the school's first NCAA National Championship in 1997.
Terry is a guest lecturer and instructor at chiropractic seminars. He has written chapters in The Spine in Sports by Robert Watkins and Awaken the Olympian Within by John Naber. He has been a television color analyst for water polo on TBS Sports, Prime Network, USA Cable and Bud Sports.
Terry Schroeder, an honor student, honor coach and honor athlete.