Happy Birthday STEVE CLARK !!!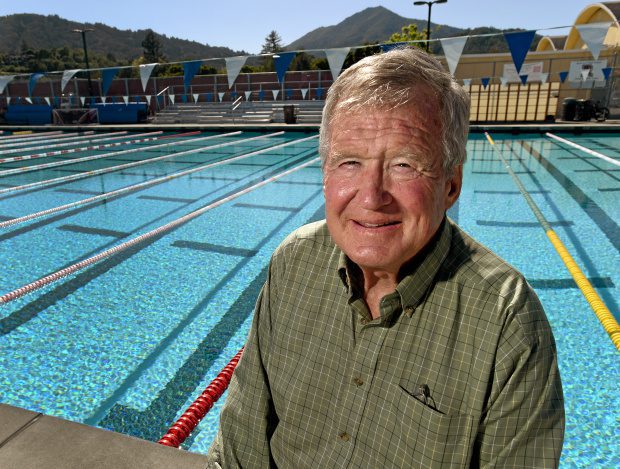 ---
STEVE CLARK (USA)
1966 Honor Swimmer
FOR THE RECORD: OLYMPIC GAMES: 1960 (participant); 1964 gold (4x100m, 4x200m freestyle relay; 4x100m medley relay); WORLD RECORDS: 50yd, 100yd, 100m, 200yd, 200m freestyle.
Steve Clark was inducted in ISHOF's second class of Honorees, which shows you how great he was. This was his bio back then, in 1966.
Steve Clark swam the 1960 Olympics out of Los Altos High School and the 1964 Olympics out of Yale and Santa Clara. He won five NCAA individual championships at Yale and six AAU titles for Santa Clara Swim Club. He won three gold medals at the Tokyo Olympics in 1964, setting a world record of 52.9 for the 100 meter freestyle.
Clark is the first man in the world to have swum faster than 21 seconds for 50 yards, 46 seconds for 100 yards, 53 seconds for 100 meters, 1:50 for 200 yards and two minutes for 200 meters.
Clark's nine world records would have been at least 29 in an earlier time when FINA was accepting short course times for 50, 100, 200 and 220 yard, 100 meter and 200 meter freestyle. Steve Clark was Santa Clara's first great male swimmer at the time Hall of Famer Chris Von Saltza was Santa Clara's premier woman swimmer. Whereas Chris' father characterized Chris by saying, "The longer the distance, the better the Von Saltza", he might have added, "and the shorter the distance, the better the Clark."
Steve Clark was unquestionably the World's fastest freestyle sprint swimmer for five years retiring to Harvard Law School with his records unchallenged.
In speculating on what might have been, swim buffs will always wonder on the fate that might have kept Steve from being the first man to win four gold medals in an Olympiad. Steve had tendonitis in his shoulder during the USA's sudden-death Olympic Trials. His fourth place made the team, but only as a relay swimmer. By Tokyo, the tendonitis was gone, but U.S. rules limited Steve to three relays and three gold medals. He started off the 400 freestyle relay in the fastest gun start 100 of the Olympics. It was a new world record, but Steve didn't get to do it when it would count for that fourth gold medal.
Clark's book, Competitive Swimming As I See It , was a swimming best seller.