Happy Birthday Shelley Taylor-Smith!!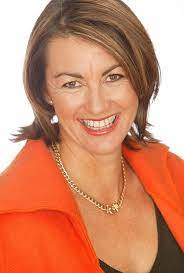 ---
2022 Poseidon Award Winner
Shelley Taylor-Smith was one of the top elite swimmers of her generation. She won 7 majors (marathon world championships), set world speed records, beat all the men in 9 races and scored 51 victories in National, Regional and International races.
Shelley was the Honorary Secretary of the FINA Technical Open Water Swimming Committee and had oversight of the FINA 10km Marathon Swimming World Cup circuit, the FINA Open Water Swimming Grand Prix series, the FINA World Open Water Swimming Championships, the 10km Marathon Swim at the 2008 Beijing Olympic Games and the 2012 London Olympic Games.
She has been an active coach since 2009, and her swimmers have been successful in 9 solos and 2 relays across the 33 km English Channel and more than 700 solos and relays across the 19.75 km Rottnest Channel.
Finally, Shelley was on the International Marathon Swimming Hall of Fame (IMSHOF) Board of Directors from 2011 to 2014 and was one of the most dedicated Honorees in attending the Induction and Awards Ceremonies in 2011 (New York, USA), 2012 (Los Angeles, USA) and 2014 (Bute, Scotland). Her involvement helped IMSHOF establish a successful ceremony tradition.
She was inducted as an Honor Swimmer in IMSHOF in 1990. In 2008 she was inducted into the International Swimming Hall of Fame and also received The Irving Davids/Captain Roger W. Wheeler Memorial Award.