Happy Birthday Rick DeMont !!!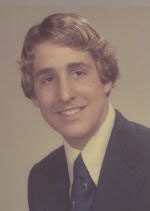 ---
RICK DEMONT (USA) 1990 Honor Swimmer
FOR THE RECORD: WORLD RECORDS: 3 (400m, 1500m freestyle; relay); WORLD CHAMPIONSHIPS: 1973 gold (200m freestyle), silver (1500m freestyle); PAN AMERICAN GAMES: 1975 gold (relay), silver (200m freestyle); AMERICAN RECORDS: 4 (400m, 1500m freestyle; 2 relays); AAU RECORDS: 5 (400m, 1500m freestyle; relays); First under 4 minutes for 400m freestyle.
Rick DeMont was born in San Rafael California, April 21, 1956.  It did not take him long to become a record breaker, as seen by his 10 and under age group national record.  Rick developed as a dominant middle distance swimmer, leading to his first world mark of 15:52.91 in the 1500 meters freestyle at the age of 16.
Then it was the 1972 Olympic Games in Munich.  At age 16, Rick DeMont became the youngest male swimmer ever to win the Olympic 400 meter freestyle, and he was favored to win the 1500 meter event too.  He had already qualified for the finals. Then, suddenly he was removed form the pool, stripped of his medal and disqualified from any further competition.  It seemed grossly unfair at the time, and times have not changed the feeling in most of us.  It seems that Rick's asthma medication included a trace of a substance called ephedrine, which was banned by the Olympic Medical Commission.  When he was tested, it showed up in his sample.  He made no attempt to hide it, for he had written it on his medical questionnaire form.  The U.S. team doctors, not the 16 year old kid, were guilty.  There was no way this trace of medication could have affected the outcome of DeMont's race performance, even though he had been using medication to enable him to exercise with asthma since the age of four.  However, the rule was innocently broken, and Rick is still hoping someday his case will be reviewed.
In 1973, at the first World Championships in Belgrade, Yugoslavia, DeMont won the 400 meter freestyle, without the banned substance, beating Brad Cooper, the Australian who had won DeMonts's Olympic gold medal by default.  Cooper, who wanted to win it in the pool, was magnificent, but he lost by .52 seconds as Rick won in a new world record of 3:58.18 the first man to break the four minute barrier for the distance.  Cooper was also under the four minute barrier, but lost by a touch.
1973 is the same year Rick was voted World Swimmer of the Year.
Today, Rick is an artist living in Arizona.  His achievements as the best in the world will always remain.