Happy Birthday Michelle Ford!!!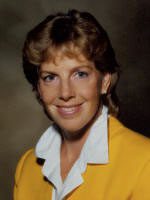 ---
MICHELLE FORD (AUS) 1994 Honor Swimmer
FOR THE RECORD: 1980 Olympic Games: gold (800m Freestyle), bronze (200m Butterfly); Two World Records (800m Freestyle); 1978 Commonwealth Games: gold (200m Butterfly), silver 400m and 800m Freestyle), bronze (200m Freestyle and 4x100m Free Relay); 1982 Commonwealth Games: gold (200m Butterfly), silver (800m Freestyle); Four Australian National Championships (200m Butterfly).
Crazy about the water since age four, she was touted as the coming superstar of Australian swimming, and at age 13 she broke nine records, six state and three national, all in three days. Two of those records were by Shane Gould and Jenny Turrall. That same year she earned a spot on the 1976 Olympic team, the second youngest Australian ever to do so. Just one year later, she set her first world record in the 800 freestyle. Little did she know her times in the 800 free would someday beat the times swum earlier by the immortal Murray Rose and John Konrads.
This blonde haired, blue eyed beauty continued her winning streak at the 1978 Commonwealth Games, taking a gold in the 200 butterfly, two silvers in the 400 and 800 free and two bronzes in the 200 free and 400 freestyle relay.
But Michelle Ford's greatest memory is winning the gold medal in the 800 freestyle and bronze in the 200 butterfly in the Moscow 1980 Olympics. "Competing in the Olympics helped define everything I am today," she said. Ford was named Amateur Athlete of the Year in 1980. Her name is cast in gold as the Australian women's team has not won a gold in the Olympics since 1980.
Ford's Olympic gold did not stop her. She went out hard and fast in the 1982 Commonwealth Games (her second) to take the gold in the 200 fly and silver in the 800 free. During the course of her career, she won four Australian National Championships.
Michelle Ford was a swimmer who made many coaches look great including Hall of Famer Don Talbot, Bill Sweetenham in Australia and Don Lamont at the University of Southern California. Michelle was elected to the International Olympic Committee Athletes Commission 12 person board and was a member of the Olympic Academy from 1984 to 1988. She retired from active competition in 1985 and two years later was invited to work with the Olympic Museum in Switzerland. In 1988 she edited the FINA learn to swim manual.
Ford has used her master's degree in sports psychology to manage the growth and budgeting of 15 sports as the head of the University Association of Switzerland. Impacting three countries (Australia, Switzerland and the USA) her fluid and elegant style in and out of the water are her trademark.