Happy Birthday Gregory Bonann!!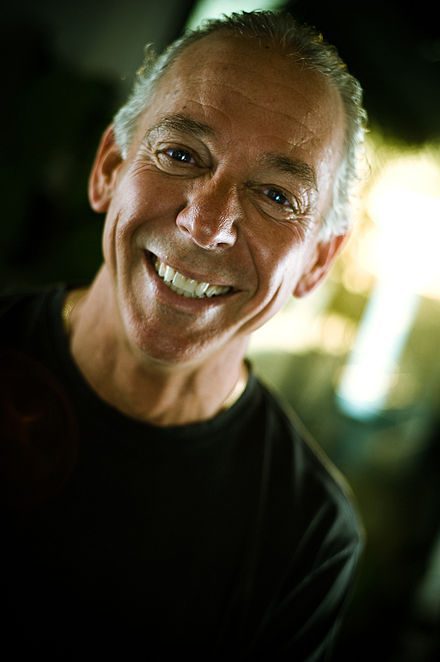 ---
Gregory J. Bonann (2000)
Executive Producer Baywatch Hawaii, Swimmer
Baywatch Hawai'i"s Creator and Executive Producer, Greg Bonann, was born and raised in Los Angeles, California. Despite a number of physical challenges, Bonann was determined at a young age to become an expertswimmer. He soon excelled at the sport and went on to break many records for the swim team at Pacific Palisades High School. As soon as he was old enough, he focused his efforts on qualifying to join the elite team of men and women that make up the Los Angeles County Lifeguards. Bonann's dream came true in 1970, and he's been a dedicated lifeguard for over thirty years.
After high school, Bonann never strayed far from home, graduating from Cal. State Long Beach with a B.A. degree in Journalism in 1974 followed by an MBA from UCLA in 1976. From there, Bonann combined his business education with his gift of storytelling and began pursuing a career as a filmmaker.
His first major effort producing and directing award-winning documentaries for PBS took him to Saudi Arabia, North Africa, Alaska and other locations all around the world. His love of sports, especially Olympic competition, eventually led him back to America in the winter of 1980 to produce and direct the official film for the U.S. Olympic Committee in Lake Placid. "FIRE AND ICE" went on to win eight prestigious awards including the coveted Cine Golden Eagle. More importantly, the honors gave him the impetus to produce and direct the official films for the 1984 Winter and Summer Olympic Games in Sarajevo and Los Angeles (FROZEN IN TIME and ELEMENTS OF GOLD) and the 1988 Winter Games in Calgary (CITY OF GOLD). Bonann won countless honors for his work and would have continued to follow the Olympic Games for the rest of his life if it weren't for the show business break of a lifetime.
In 1988, Bonann created a music video featuring his lifeguard buddies doing what they do best on a hot beach day to the beat of Don Henley's hit "Boys of Summer." This "montage" served as the blueprint for what would become "Baywatch" on NBC a year later.
It was during a routine scout to the beach that first season of "Baywatch" when a young boy ran up to Bonann pleading that his brother was drowning 200 yards offshore. Bonann quickly jumped into action and swam with the rip current to where the boy was last seen. He had to make three dives to find the unconscious boy who had been submerged at the murky bottom for over five minutes. Performing mouth-to-mouth resuscitation while treading water, Bonann was able to save the boy's life and was awarded the prestigious Medal of Valor for his heroic effort.
Now in his eleventh year as executive producer, Bonann was instrumental in relocating "Baywatch'' to Hawai'i"s beautiful shores last year, where it plans to stay for many seasons to come. Bonann has personally directed over 70 episodes of "Baywatch" in the last ten years, including most of the action and rescue scenes, as well as 400 of his signature music montages.
The series today remains one of the single-most watched shows in the world, seen on a weekly basis by an estimated 1 billion people internationally. It airs in 140 countries on six continents and in 33 languages. It has also been a staple in rerun syndication as a weekday strip, and, in its eleventh year, is currently the longest running show on television. It remains a flagship show for many stations, still boasting a 95% domestic market-penetration level.
The overwhelming international response to "Baywatch" inspired Greg to use this platform for a good cause. In 1992, Greg Bonann and Tai Collins founded "Camp Baywatch," a "Baywatch theme-related summer camp" that would give homeless and at-risk youth a chance to experience the beach, fresh-air, and an opportunity to learn how to swim and be safe at beaches and pools. For many of the children, whose lives have been filled with hardships, danger and struggle, Camp Baywatch represents the dawning of hope for a better life.
The vision of educating and inspiring children has expanded recently into Greg Bonann's latest project – an international Learn to Swim program, dedicated to drawing awareness to the dire need of teaching our children how to be safe in and around the water. The goal of this program is to take drowning off the top of the Center for Disease Control's list of killers of children. Camp Baywatch Hawaii will bring this educational program across the country to schools, recreation centers, YMCA's and American Red Cross Centers. "Baywatch," "Baywatch Hawai'i," and Camp Baywatch are all the vision and now the reality of Greg Bonann, and will certainly leave a lasting legacy for years to come.