Happy Birthday Gary Hall Sr.!!!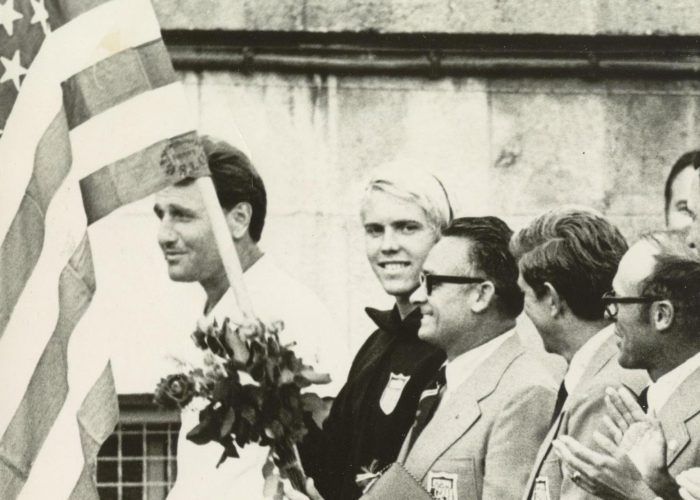 ---
DR. GARY HALL, SR. (USA)
1981 Honor Swimmer
FOR THE RECORD: OLYMPIC GAMES: 1968 silver (400m individual medley); 1972 silver (200m butterfly); 1976 bronze (100m butterfly); WORLD RECORDS: 10; NATIONAL AAU Swimming titles: 23; NCAA CHAMPIONSHIPS titles: 7; AMERICAN RECORDS: 23.
In the 1976 Olympic Opening Ceremonies Gary Hall, like Harry Hebner (1912) and Johnny Weissmuller (1928), was elected the American flag bearer for the United States Olympic Team. It was at Montreal and the third Olympic Games in which Dr. Hall was to medal. This Indiana University graduate held 10 World Records, won 30 U.S. National titles and was the first swimmer under four minutes for the 400 individual medley. He won championships in 3 of 4 strokes and was the dominate world figure in the I.M. for a decade. He was the World Swimmer of the Year in 1969 and 1970. Gary was a claim to fame for the 5 great coaches who trained him at some time during his 14 years of competition. Gary's Olympic medals were in 3 different events and 3 successive Olympics.