Happy Birthday Debbie Meyer!!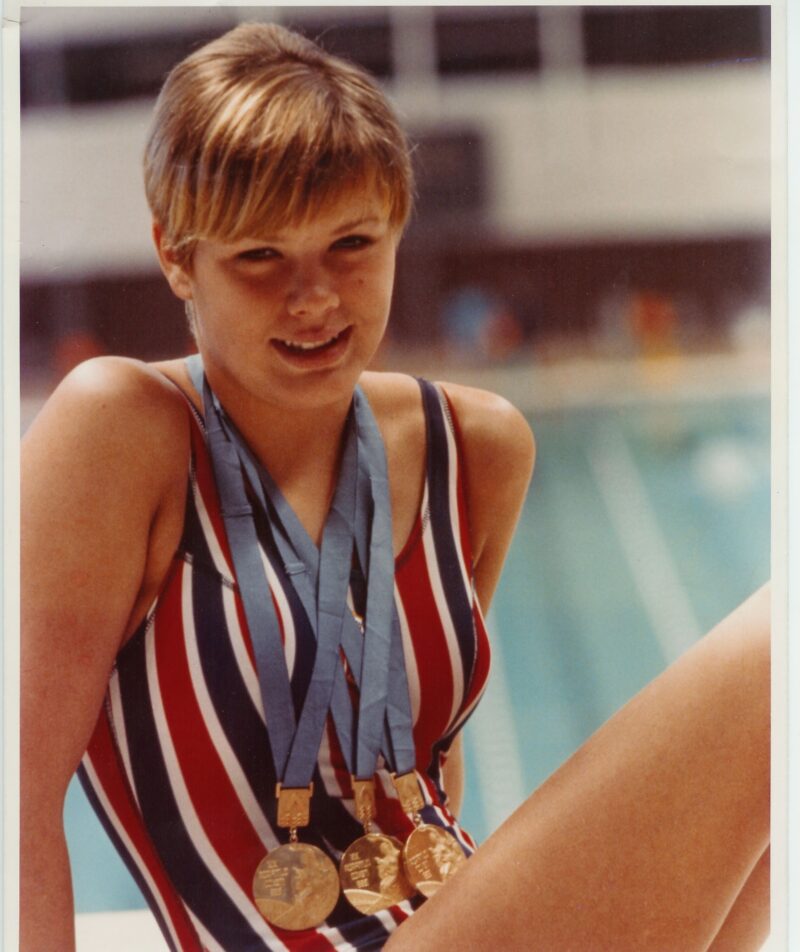 ---
Debbie Meyer (USA)
Honor Swimmer (1977)
FOR THE RECORD: OLYMPIC GAMES: 1968 gold (200m, 400m, 800m freestyle); WORLD RECORDS: 15; PAN AMERICAN GAMES: 1967 (2 gold); NATIONAL AAU CHAMPIONSHIPS: 19; AMERICAN RECORDS: 27; "World Swimmer of the Year": 1967, 1968, 1969; 1968 Sullivan Award winner.
Debbie was the first to win 3 individual golds at one Olympics (1968 Mexico). She won 2 Pan-American golds in 1967. She was the first woman to swim 1500m under 18 minutes and the first to take the 400m under 4:30, the 500 yd. under 5 minutes and the 1650 yd. under 17 minutes. She held 24 American Records. In 1967 she was chosen Tass News Agency's "Woman Athlete of the Year". Debbie Meyer , between the ages of 14 and 18, was the world's greatest female swimmer. In 7 years prior to the 1968 Olympics (she began at the Camden Y and finished as belle cow of the Arden Hills Swim Club) she swam 30,000 miles in 7 years to set training standards no girl before her had achieved; and yet she remained a happy all-American girl in appearance as in performance setting standards. Just for comparison and a little argument in the battle of the sexes, Debbie's 4:24.5 in the 400m would have beaten Murray Rose in the 1956 Olympics and her 17:19.9 in the 1500m would have been 39 seconds faster than his 1500m time.