Happy Birthday Coach Skip Kenney !!!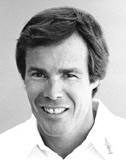 ---
SKIP KENNEY (USA) 2004 Honor Coach
FOR THE RECORD: 1996 OLYMPIC GAMES: Head Coach Men's Team; 1988 OLYMPIC GAMES: Assistant Coach Men's and Women's Team; 1984 OLYMPIC GAMES: Assistant Coach Men's and Women's Team; 1994 WORLD CHAMPIONSHIPS: Assistant Coach Women's Team; 1993 PAN PACIFIC CHAMPIONSHIPS: Head Coach; 1987 PAN AMERICAN GAMES: Head Coach; Coach of Stanford University (1979-present) winning a total of 7 NCAA NATIONAL CHAMPIONSHIPS; Coach of 18 OLYMPIC SWIMMERS winning 16 OLYMPIC medals.
Skip Kenney was never a competitive swimmer, but he surely knew how to coach them. He developed all of local, state, national, collegiate and Olympic champions not only as individual champions, but also team champions.
Born February 24, 1943, he grew up in Fresno, California attending Fresno High School, playing baseball and doing a little diving. Upon graduation, he joined the U.S. Marines, went through boot camp and served in Viet Nam in the mid-1960s.
Kenney's first swim coaching position was as Don Gambril's assistant from 1968-1971 at Phillips 66 Long Beach. He also coached at Long Beach State during that time. When Gambril moved to Harvard University so did Skip, and he stayed there for one season before taking his first head coaching position at the Houston Dad's Club in Texas. After a few years, Skip moved to Charlie Keating's Cincinnati Marlins where he coached Renee Magee and Charles Keating, Jr. to the 1976 Montreal Olympics and Glenn Mills, Bill Barret and Kim Carlisle to the 1980 Olympic Team that was never able to compete due to the boycott.
In 1979, Kenney became the head coach of the Stanford University Men's Swimming Team, a position he has held now for a quarter of a century. In collegiate swimming, he has won seven NCAA National Team titles and a record 23 PAC-10 Conference titles. He is a 15-time PAC-10 Coach of the Year, coached 93 All Americans to 785 All-America honors and developed over 63 NCAA champions. In his first 24 years at Stanford, Kenney has recorded a 177-35 overall record, including an 88-5 record (.946) over the past 11 years.
In the international arena, Coach Kenney was head coach of the U.S. Men's Team at the 1996 Olympic Games after serving as the assistant coach of both the men's and women's teams at the 1984 Los Angeles Olympics and 1988 Seoul Olympics. He was the assistant coach of the women's team at the 1994 World Championships and head coach at both the 1993 Pan Pacific Championships and 1987 Pan American Games. Skip will be the men's coach for the U.S. Team at the 2004 Short Course World Championships in Indianapolis.
Kenney has coached 18 swimmers to Olympic competition winning ten gold, three silver and three bronze medals. His swimmers in World Championship competition have won five gold, three silver and two bronze medals. Some of his swimmers include Dave Bottom (American record holder); Ray Cary (1996 U.S. Olympian); Wade Flemons (1980 Canadian Olympian); Kurt Grote (1996 Olympic gold medalist); Joe Hudopohl (1992 and 1996 Olympic gold medalist); Jeff Kostoff (1984 and 1988 U.S. Olympian); John Moffet (1980 and 1984 U.S. Olympian and world record holder); Pablo Morales (three-time Olympic gold medalist and four-time world record holder); Jay Mortensen (1988 Olympian); Anthony Mosse (1988 Olympic bronze medalist); Sean Murphy (1988 Canadian Olympian); Eddie Parenti (1992 and 1996 Canadian Olympian); J. Plummer (1988 Australian Olympian); Brian Retterer (American record holder); Jeff Rouse (1992 and 1996 Olympic gold medalist and world record holder); John Simons (1980 U.S. Olympian); Derek Weatherford (American record holder); and Tom Wilkens (2000 U.S. Olympic bronze medalist).
Skip's international coaching achievements are held in high esteem by his peers and he is respected for his ability to teach as well as coach. His strong sense of character is revered by his swimmers.
Skip is also a great clinician whose purpose is to promote swimming better at all ages.