Happy Birthday Claudio Plit!!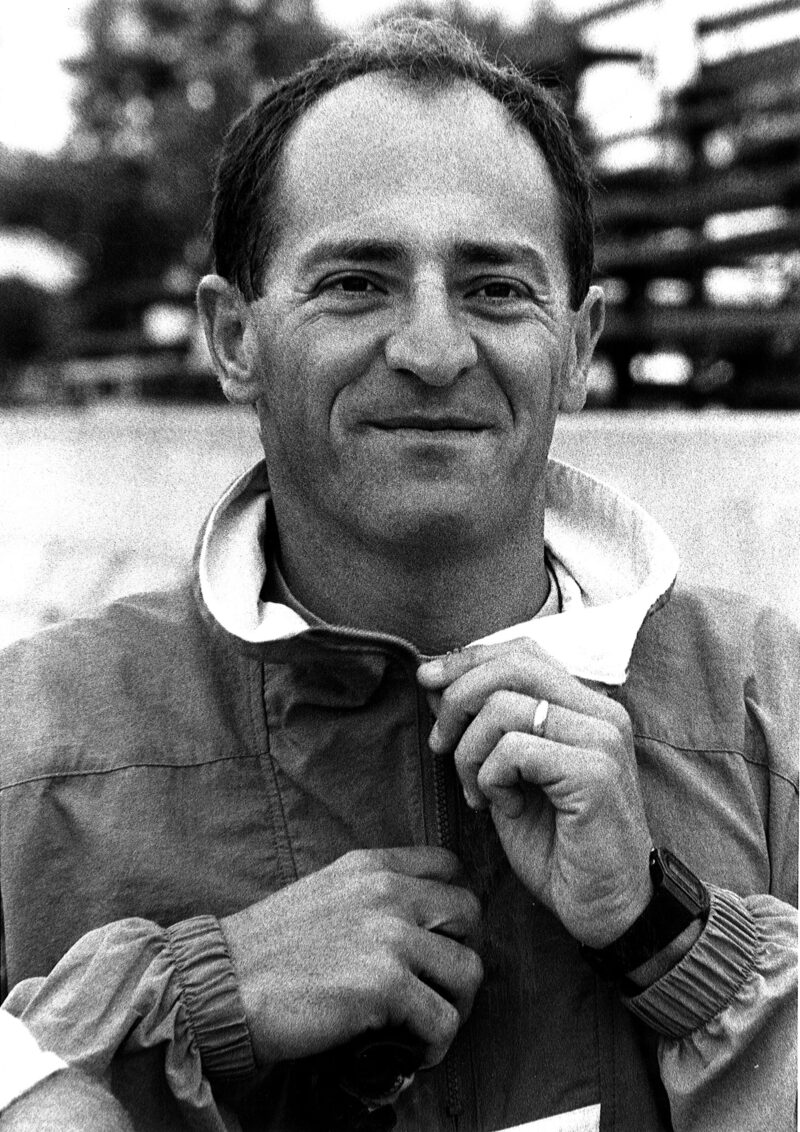 ---
Claudio Plit (ARG)
Honor Open Water Swimmer (2014)
FOR THE RECORD: CHAMPION MARATHON SWIMMER (1970's– 1980's); WORLD PROFESSIONAL RANKINGS: FIRST OR SECOND NINE TIMES BETWEEN 1974–1984; FINISHED FIRST, SECOND OR THIRD IN 45 INTERNATIONAL RACES FROM 1974–1984; SWAM IN ALL TEMPERATURE WATER; SWIMS INCLUDE: RIO CORONDO, MAR DEL PLATO, CAPRI-NAPLES, PASPEBIAC, SUEZ CANAL, PORT SAID, NILE RIVER, LAC ST. JEAN, LAKE ONTARIO, SAGUENAY RIVER, LA TUQUE, ATLANTIC CITY, LAC MEPHREMAGOG.
Enrique Tiraboschi. Lillian Harrison. Jeanette Campbell. Horatio Iglesias. Claudio Plit. These are the great names in Argentine swimming history.
Born in Rosario in 1954, Claudio Plit began swimming in the Paraná River as a boy and would go on to enjoy a professional swimming career that spanned three decades and over 250 marathon swims throughout North and South America, Europe, Africa and Asia.
After winning three consecutive national long distance championships, Claudio Plit made his first trip abroad in 1973. It was to Egypt for the Nile River marathon swim. Soon after arriving he fell sick with typhus. Only his desire, competitive spirit and physical strength enabled him to recover in time for the race. It was the beginning of his long and successful international campaign that would take him four times to the title of World Open Water Champion.
From 1974 to 1986, Claudio finished in the top three in 45 of the 48 races he entered. He was winner of the famous and spectacular Italian, Capri to Naples marathon, in 1979, '80, '81 and 86', the same years he was World Champion. Five times he emerged victorious in the most arduous race on the international calendar, the Traversee of Quebec's Lac St. Jean, in Canada. It was here he had some of his most memorable races and developed a fierce but friendly, decade-long rivalry with New Zealander Phillip Rush. Not only does the Traversee demand determination and guts to finish, but also great physical and mental strength to endure the 18 hour crossing in 55 degree waters.
He swam in 25 Lac St. Jean Traversees, 20 Atlantic City , New Jersey "Around-the-Island Marathon Swims," and won races in the Nile River and the Suez Canal, and many more.
Now in retirement, Claudio is currently the Race Director of the annual FINA 10K Marathon Swimming World Cups in Argentina. He is also active as a coach-trainer and escorts swimmers participating on the professional circuit, and has been a guest presenter at FINA Open water swim seminars. For several years, Claudio was the founder and President of the Professional Marathon Swimming Federation Association.
Claudio Plit was not only a great swimmer, but is a tenacious advocate of swimming, who has helped introduce many into the hard but exciting world of the open water.