Happy Birthday CATHY FERGUSON !!!!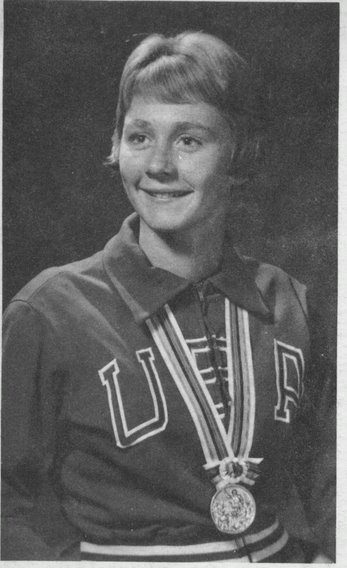 ---
CATHY FERGUSON (USA)
1978 Honor Swimmer
FOR THE RECORD:  OLYMPIC GAMES: 1964 gold (100m backstroke; 4x100m medley relay); WORLD RECORDS: 4; AMERICAN RECORDS: 7; NATIONAL AAU Titles: 10; "World Swimmer of the Year": 1965 (100m, 200m backstroke).
It was the final of the 100m backstroke in the Tokyo Olympics.  There were six World Record breakers at the start of the race — Linda Ludgrove and Jill Norfolk (Great Britain), Sata Tanaka (Japan), Christine "Kiki" Caron (France), Ginny Duenkel and Cathy Ferguson (USA).  Only one could win.  It was Cathy Ferguson, backstroker supreme,  also capable of a fine Individual Medley or a Freestyle Relay leg to help Coach Peter Daland's Los Angeles Athletic Club win a National Championship.