Untitled Post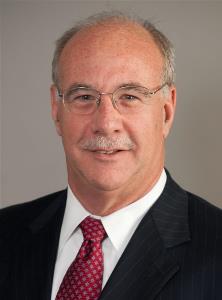 ---
HAPPY BIRTHDAY BILL MAXSON
Bill Maxson "I've always felt like I've gotten far more out of the sport of swimming, out of the relationships, and out of what I've learned than I ever could pay back."
That's Bill Maxson, former Board Chair for The USA Swimming Foundation. He's given a lifetime of service to the sport, beginning as a young athlete, transitioning while still in college to a successful 10-year coaching stint, and eventually assuming greater and greater leadership roles at the highest levels.
Maxson was President of both the United States Sports Insurance Corporation (USSIC) and USA Swimming, where he had previously chaired the Finance, Marketing, and Diversity committees. He also served on the board of the United States Olympic Committee (USOC) and is a member of the St. Louis Sports Commission. Maxwell was a member of ISHOF's International Congress in the 1990's,
By day Maxson is Managing Partner of The America Group, LLC, a full-service financial planning firm. He's been in that role since 1996 and has been affiliated with The America Group since 1982. He lives in Des Peres, Missouri with his wife, Donna, and their three children.