Greater Fort Lauderdale Chamber of Commerce Downtown Council's Board of Directors met at ISHOF, April 12, 2023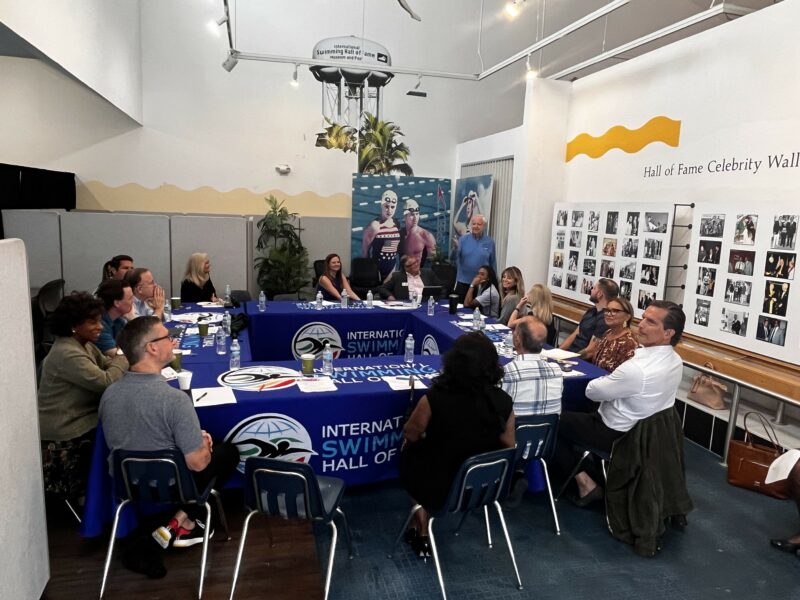 ---
The Fort Lauderdale Chamber of Commerce Downtown Council's Board of Director's Meeting was held at our very own International Swimming Hall of Fame yesterday. We had a lot of new visitors to ISHOF that had never been before, and certainly the majority had never seen the new facility with the star of the complex, the new 27-meter tower. They were welcomed by ISHOF Chairman of the Board, Bill Kent, ISHOF Board Members Matt McKean and Mike Dooley, and Fort Lauderdale Aquatic Center Manager, Laura Voet.
A lot of the participants shared photos and posts on their social media, like Realtor, Jana Tomita, who said:
"The international Swimming Hall of Fame will be hosting some great events as the World Aquatics High Diving World Cup on 26-27 May and many other events. I was shocked to know that only 45% of the American people know how to swim… This is a public facility and everyone is welcome to enjoy the pool and to learn how to swim. Swim is life and there is NO excuses to bring your kids or yourself and learn how to swim
". Thank you Jana for helping spread the word!
#internationalswimminghalloffame#fortlauderdale#weareftl#cityoffortlauderdale#visitfortlauderdale#DreamDestination
We are aware that there are many residents of Fort Lauderdale the have never even been to the Hall of Fame. Whether it is to swim in one of our three beautiful pools, that are owned and operated by the City of Fort Lauderdale Parks and Recreation Department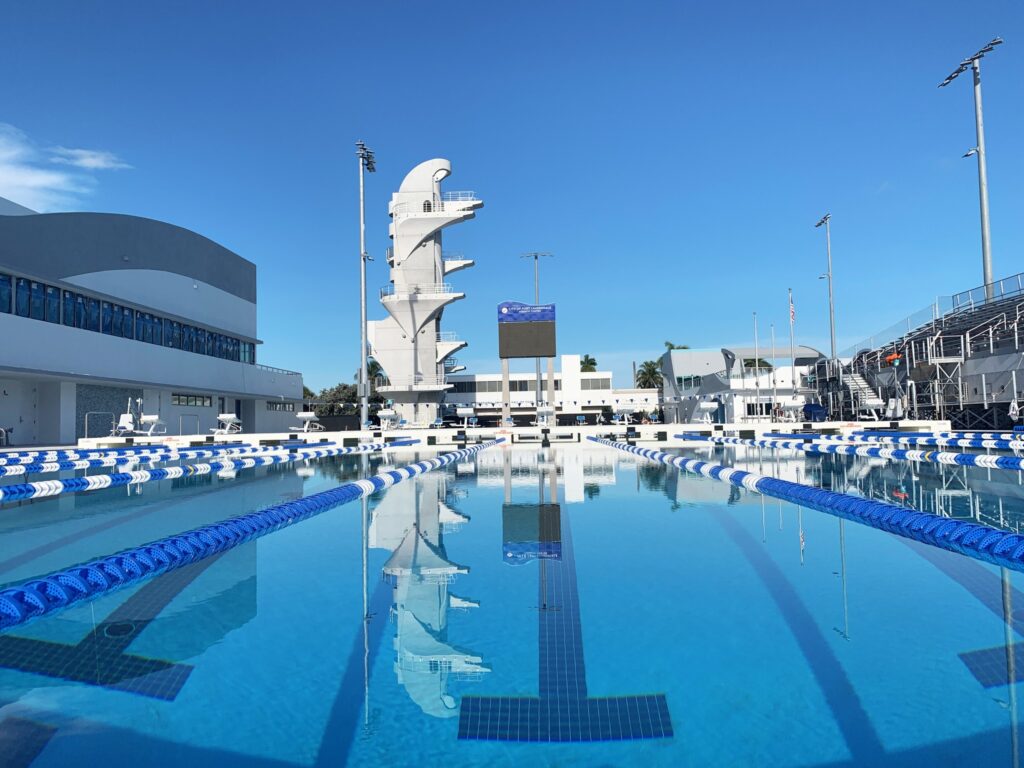 or take a quick trip to our ISHOF Museum. Unfortunately, the ISHOF museum is getting ready to under go an extremely large renovation project and 90% of our museum and memorabilia is packed away in a climate-controlled storage unit. We do have a few things to see though, so if you come for a swim, stop in and take a peak!!!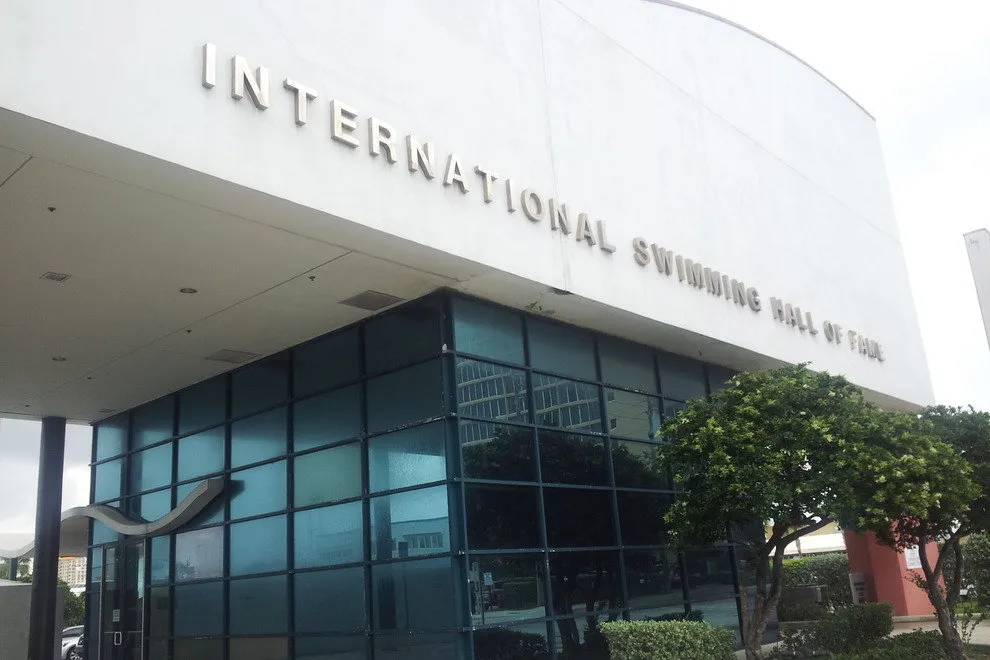 #GreaterFortLauderdaleChamberofCommerce #DowntownCouncil #ISHOF #FortLauderdaleAquaticCenter #WorldAquatics #USASwimming #EveryChildASwimmer #SwimmingisLife #Museum #Pool #USADiving#27meterTower MemorialDayWeekend #WorldAquaticsWorldCupHighDiving