Great Races in History: When Jon Sieben Shot Down The Albatross For Olympic Gold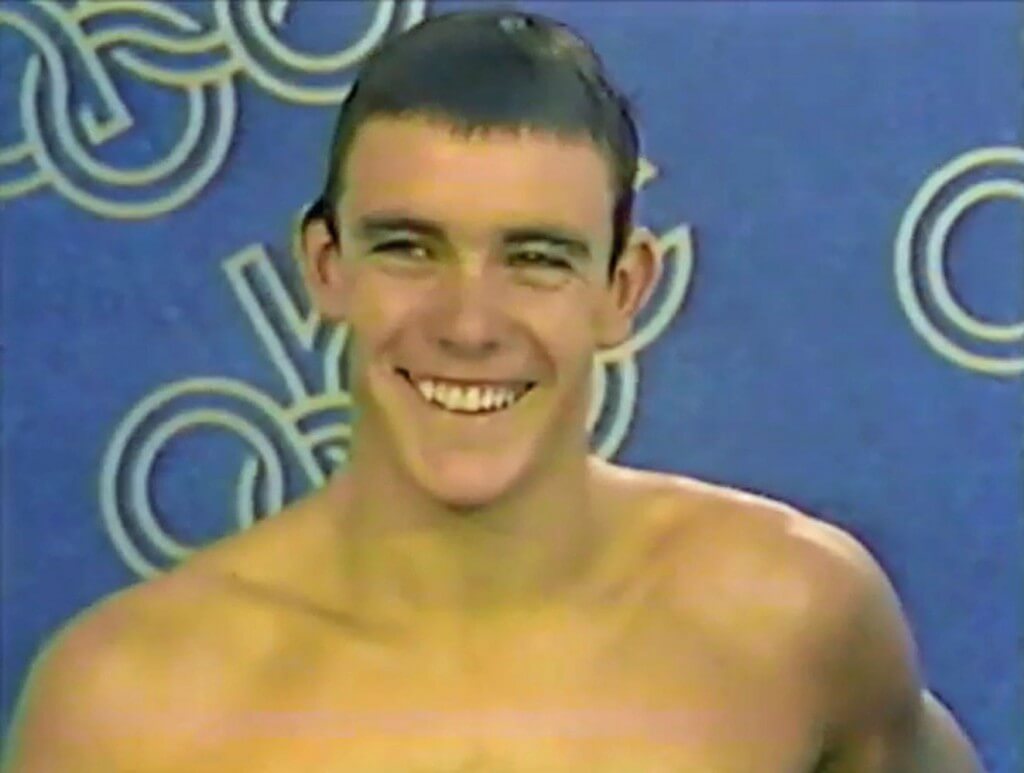 ---
by JOHN LOHN – EDITOR-IN-CHIEF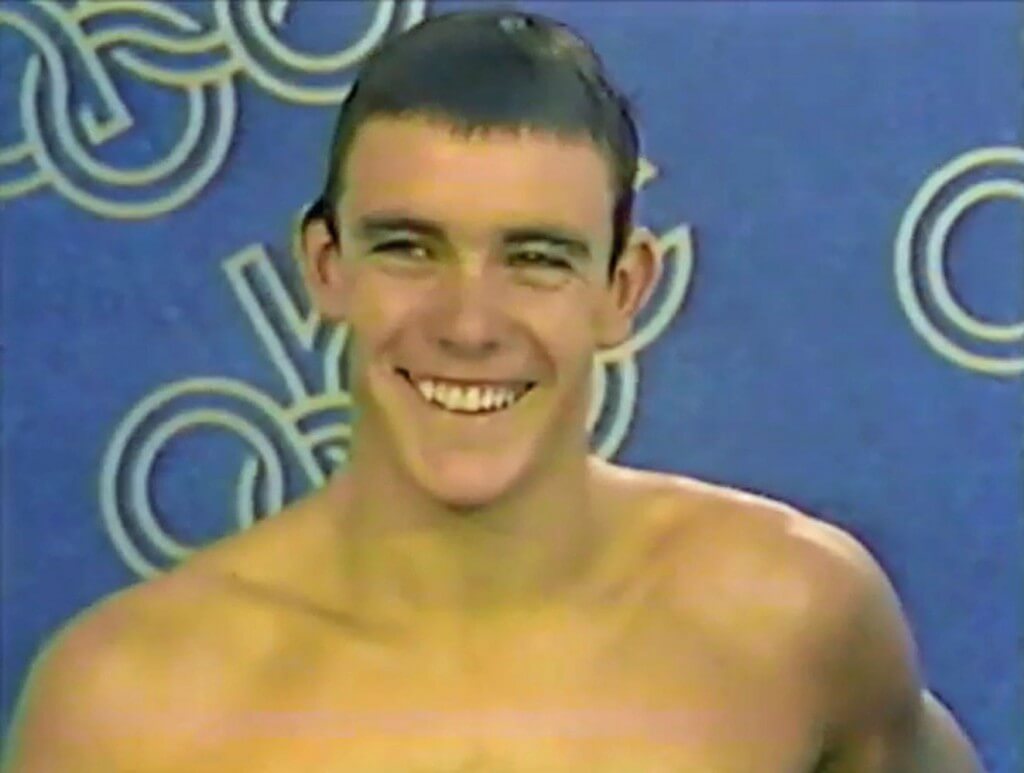 Great Races in History: When Jon Sieben Shot Down The Albatross For Olympic Gold
As part of our dedication to the history of the sport and iconic moments, Swimming World has been presenting its readership with looks at great races from the past. The latest installment looks at the final of the 200-meter butterfly at the 1984 Olympic Games in Los Angeles. In that race, Australian Jon Sieben, set to be inducted into the International Swimming Hall of Fame next month, pulled off one of the biggest upsets the sport has seen.
Heading into the Olympics, which featured a retaliatory boycott by the Eastern Bloc countries over the United States' boycott of the 1980 Games in Moscow, West Germany's Michael Gross was the heavy favorite to capture the gold medal. Known as "The Albatross" for his seven-foot wingspan, Gross was the world-record holder and reigning world champion.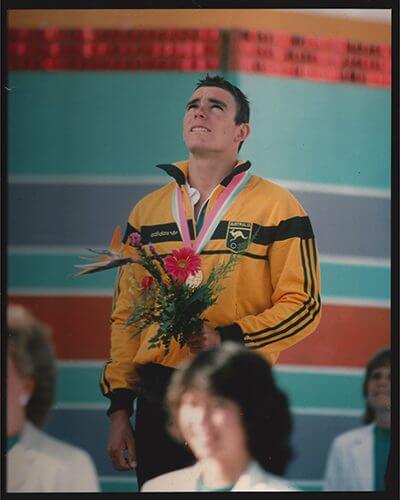 For the majority of the race, it appeared as if Gross would corral the gold medal, as he built a sizable lead and was in command. Gross was in front at each of the turns and held a margin of 1:26.01 to 1:27.80 over Sieben at the 150-meter mark. Meanwhile, Venezuela's Rafael Vidal was second with a lap to go and was nearly a second ahead of Sieben.
As the final headed into the last lap, Sieben was an afterthought, ignored by the announcing team – which included Mark Spitz – calling the race. As the last 50 meters unfolded, and his competitors tightened up, Sieben stayed strong and consistently reduced his deficit. As the wall neared, Gross was clearly struggling and Sieben managed to nail the finish, producing a world-record time of 1:57.04. That effort not only sliced .01 off Gross' global standard, it enabled Sieben to easily out-touch the German, who was timed in 1:57.40.
Sieben dropped a split of 29.24 for the final 50 meters, a mark that was more than two seconds clear of the 31.39 of Gross. Sieben was also more than a second faster than Vidal, who ended up capturing the bronze medal.
For Sieben, the victory was a career-defining moment, the culmination of the work he put in under coach Laurie Lawrence. Racing in Lane Six, Sieben paved the way for another upset by a Lawrence-coached Aussie. Four years later, while also racing in Lane Six, Duncan Armstrong bested a star-studded field in the 200 freestyle. That race saw Armstrong defeat the likes of Matt Biondi and Gross.