Future Hall of Famers: Beyond Talent in the Water, Adam Peaty exhibits Gold-Medal Spirit and Character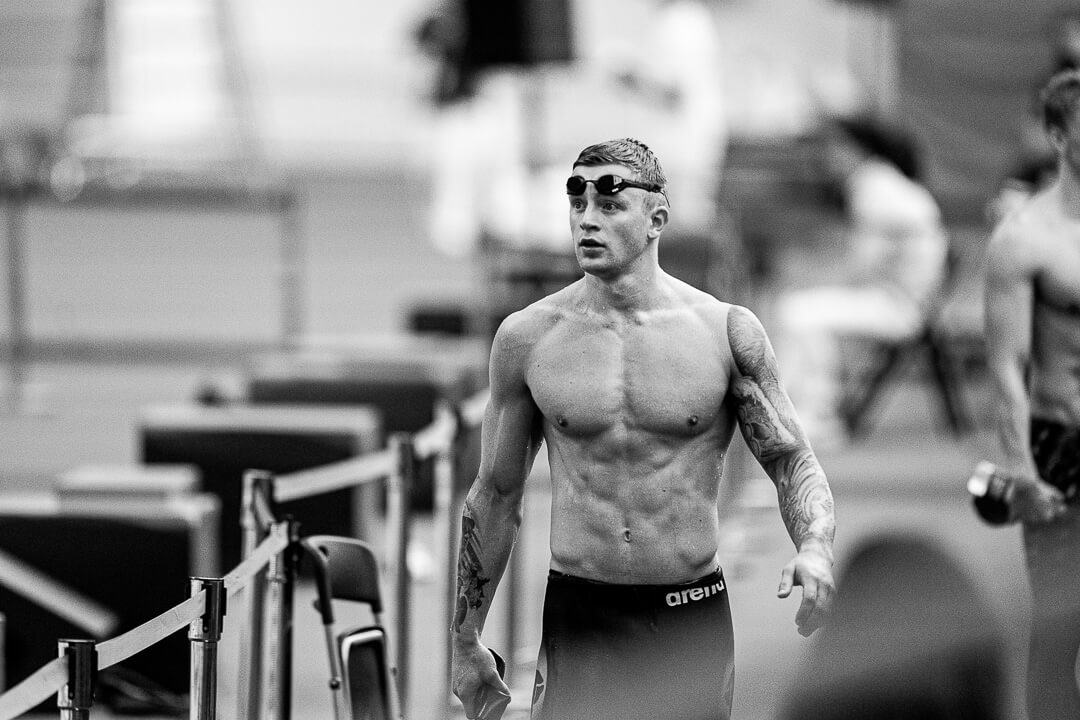 ---
Article by JOHN LOHN – EDITOR-IN-CHIEF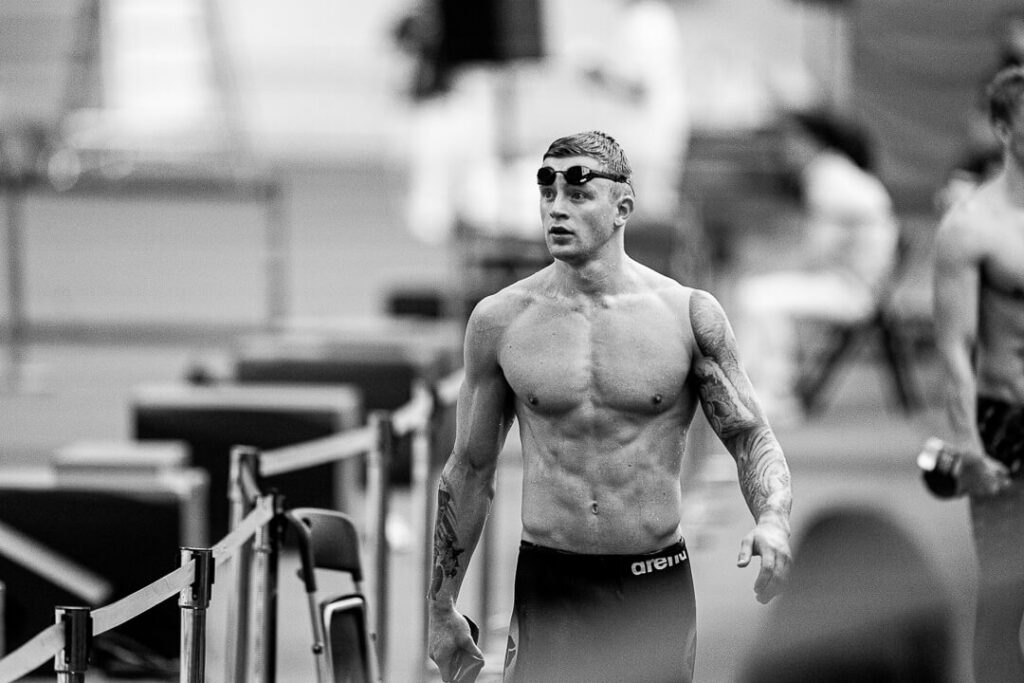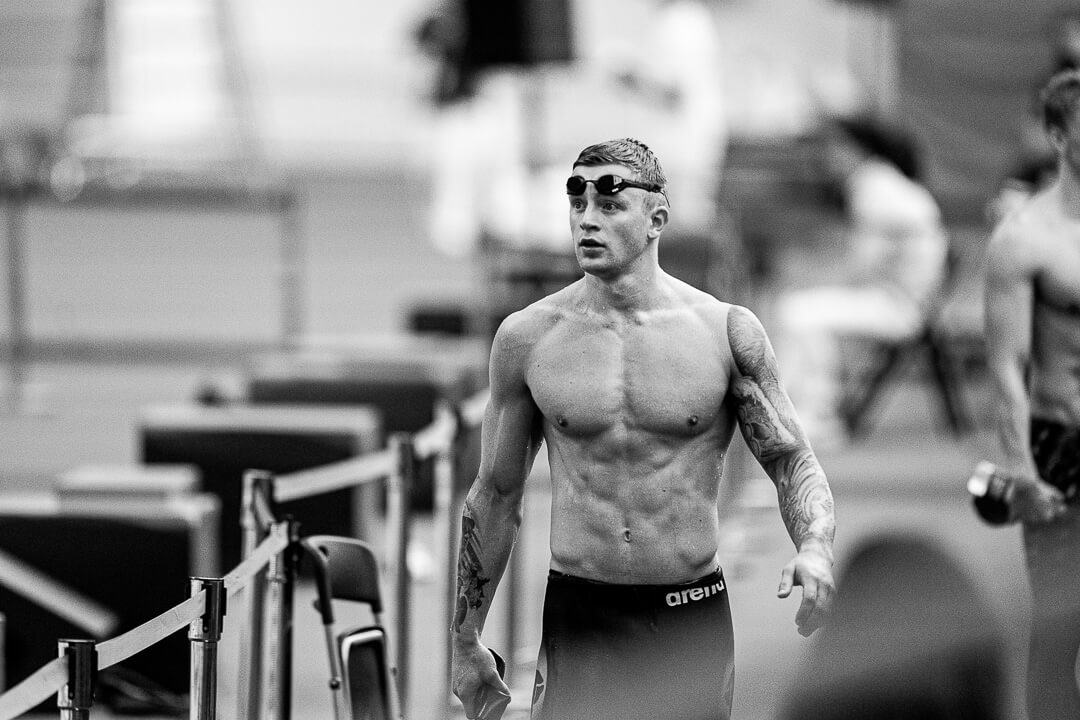 04 August 2022
Column: Beyond Talent in the Water, Adam Peaty Exhibits Gold-Medal Spirit and Character
There is something special about Adam Peaty, and it has nothing to do with his status as the greatest athlete his events have seen. Sure, respect and reverence are paid to the British star, who – in the 50 breaststroke and 100 breaststroke – has altered what was perceived as possible. Simply, what Peaty has done in sprint breaststroke is downright stunning.
But over the past few days, while dealing with the first significant adversity he has faced in his career, Peaty has displayed his unique characteristics in another manner. He has been the definition of fortitude. He has shown self-reflection. He has displayed vulnerability. He has exhibited perseverance. Through it all, Peaty has offered himself as someone with whom anyone can appreciate.
It is easy to take athletic greatness for granted. When we see someone excel time and again on the grandest of stages, as Peaty has done for nearly a decade, not enough time is spent on what reaching that level entails. The athlete stands on the top of the podium, as usual in Peaty's case, and the typical reaction is: Yep, he did it again.
So, when the unbreakable wall around an individual shows a crack, shock is the typical reaction. That scenario is what unfolded around Peaty at the Commonwealth Games in Birmingham. Despite a broken foot earlier in the year, Peaty was expected to waltz into the Sandwell Aquatics Centre and – again – mow down his opposition. First, he was supposed to blast his way to a third consecutive gold medal in the 100 breaststroke. Then, he was anticipated to capture the title in the 50 breaststroke, the lone missing piece in his incredible portfolio.
Instead, the early portion of Peaty's competition was a disaster. Not only was the Englishman defeated in the 100 breaststroke for the first time since 2014, he failed to reach the podium. His time in the final was three seconds shy of his world record, which begged the question: What went wrong?
The obvious answer to the query is that Peaty, thanks to his injury, has not logged the training necessary for the 27-year-old to be close to his routine form. Based on one performance, if some want to dismiss Peaty as returning to his primary status as an indomitable force, let them make that mistake. The man still possesses a spectacular skill set, one which other competitors yearn to possess.
And this is where the story veers, shifting from a focus on athletic ability to a look at the mentality owned by Peaty.
When Peaty suffered his loss in the 100 breaststroke, he didn't try to hide his feelings. He spoke of personal disappointment. He said he was "heartbroken." He said he let down his fans. He questioned himself, basically, in every way imaginable. In almost an instant, the guy who was deemed unbreakable was, in fact, broken.
"After the 100, I was at the lowest of the low," Peaty said. "I had something that was almost guaranteed taken away from me and I took it for granted, I think. I was saying to (Ross Murdoch) in the swim-down that I didn't want to do the 50 and he said, 'No, you'll regret it and you'll regret it the day after, a year after and for life.' And I'm glad he was there to encourage me."
Peaty's comments not only reflect someone who was stung, they can be applied to the lives of any woman or man. Although the sting may not be endured on the stage on which Peaty competes, we all experience moments where we doubt ourselves. Where we may want to quit. Where we wonder what went awry.
To see Peaty offer vulnerability and question himself was a positive event. It cast light on the all-important area of mental health and reiterated the notion that it is all right to say, "I'm hurt. I'm down. I need support." Peaty received his lift from Murdoch and has spoken publicly before about not pushing through each day as someone who cannot be rattled. A valuable reminder also came from James Guy, Peaty's longtime teammate. Guy emphasized to his friend that he was not defined by his results in the pool, but by who he was as a person.
"You can probably write a whole book on how many stigmas there are in the world and mental health would come up on every single page – especially men's," Peaty once said. "There is a massive stigma that men can't talk about what they feel. I do think you want to talk to your closest circle – your partner, your best friend or your coach or whoever it's going to be. You've got to talk to people and to get it off your chest."
Through his words, past and present, Peaty did enough to help others from his locale in Birmingham. But his physical actions also sent a tremendous message. After the 100 breaststroke, with his condition clearly compromised, the Olympic champ could have walked away from the upcoming 50 breaststroke. It was the missing jewel in his career, but there were no guarantees what the event would provide, including the possibility of another missed podium – and additional heartache.
But with Murdoch's encouragement and a reach into his true character, Peaty decided to return to the blocks. He compared himself to a cornered lion, and because he takes pride in battling, he put himself in the spotlight again – success or failure be damned.
Ultimately, Peaty found a way to mine gold in the 50 breaststroke, consequently claiming the only major title that had proven elusive in the Olympic-sized pool. It was a rewarding victory, partly for the completion of his hardware collection, but mainly because Peaty demonstrated perseverance. Again, it was a message which can be applied to all. Don't run away from difficulty. Embrace it. Learn from it.
"I came from literally the lowest point two days ago and I said, 'You know what, I'm a fighter," Peaty said.
Whenever Adam Peaty retires from the sport, he'll be remembered as a legend. A place in the International Swimming Hall of Fame awaits. And his talent will be recalled as well ahead of its time. But Peaty will be remembered, too, for what he offered in other critical areas. He portrayed vulnerability. He exemplified perseverance. He was relatable.
In itself, that's worth a gold medal.