Fort Lauderdale Aquatic Center Update by Manager Laura Voet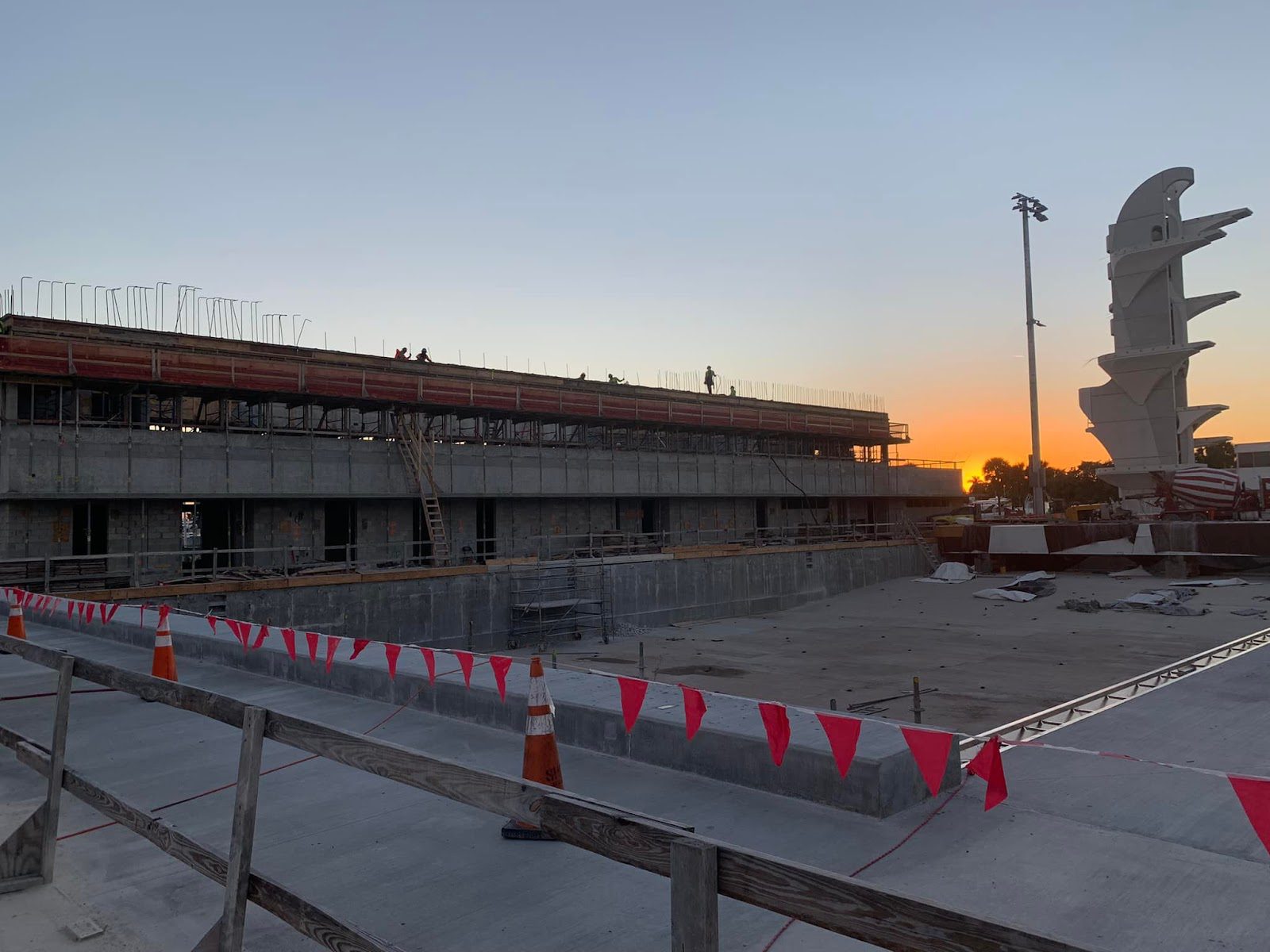 ---
As 2021 comes to a close, much has been accomplished over the last year with the pool renovations, and most significantly in this month of December. 2022 is going to be an exciting year for our community and the aquatic center with water in the pools!
                                    Fort Lauderdale Aquatic Center
Renovation Project                                                                                                      Photo Gallery                                                                                                 December 2021                             
                                                   South Building, 2nd Floor Interior                                                 December 17, 2021
South Building Exterior, along Service Road
                                                 Dive Well Curb, Concrete Pour                                         December 28, 2021
The dive well will have a sparger "bubbler" system; the curb works to retain the water
Dive Well Pool Deck concrete pour; Pool decks must slope away from the pool to the drain; this work requires technical skill and detailed calculations
Circular Spa at the Dive Well
South Building, Pool Deck Level
View from the Dive Tower
Water and Sewer connection lines to support the South building
December 30, 2021 – Final Workday on the Year!  
See you in 2022 for more exciting developments!