Flashback Friday: When the Olympic Games Last Visited Paris; A 100-Year Flashback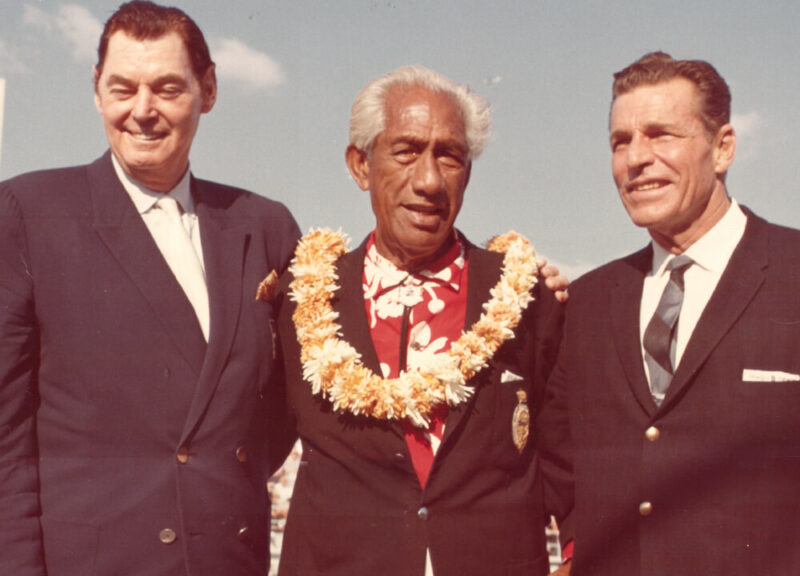 ---
Flashback Friday: When the Olympic Games Last Visited Paris; A 100-Year Flashback
By: John Lohn, Editor in Chief
When the Olympic Games return to Paris next summer, it will mark a century since the French capital last served as host of the biggest sporting event on the planet. In 1924, Paris welcomed the finest athletes in the world, including an American swimmer by the name of Johnny Weissmuller. For this week's version of Throwback Thursday, we look back at some of the highlights from the last Olympics in Paris.
Before he became better known for his portrayal of Tarzan, Weissmuller was the undisputed king of swimming, and his first Olympics in Paris allowed him to cement that status. Weissmuller claimed individual gold medals in the 100-meter freestyle and 400 freestyle, with each victory arriving over a stacked field.
In the 100 freestyle, Weissmuller finished ahead of the Kahanamoku brothers, Duke and Sam. Via a time of 59.0, Weissmuller prevailed and denied Duke Kahanamoku from capturing his third consecutive title in the event. Duke won gold in the 100 free in 1912 ad 1920, but didn't have the chance at the crown in 1916 due to the cancellation of the Games by World War I.
Although the 400 freestyle was a stretch for Weissmuller in terms of distance, the American demonstrated his talent by defeating distance stars Arne Borg of Sweden and Andrew "Boy" Charlton of Australia. Weissmuller trailed late in the race, but surged past his foes over the last lap to secure victory.
Charlton got the best of Borg for the gold medal in the 1500 freestyle, as both men went under the previous world record.
The United States easily topped the medals table, thanks to 19 medals. Of that total, nine were gold while five were silver and five were bronze. Australia, Sweden and Great Britain tied for second place on the chart, with four medals each.
Overlooked in the shadow of Weissmuller was the United States' Warren Kealoha. After mining gold in the 100 backstroke at the 1920 Olympics in Antwerp, Kealoha defended his title with an Olympic-record performance. Kealoha was the only repeat champion in the event until 1960, when Aussie David Theile backed up his gold from the 1956 Games.
The United States women were led by a trio of gold medalists. Ethel Lackie bested the competition in the 100 freestyle while Martha Norelius emerged on top in the 400 freestyle, a championship she would defend four years later in Amsterdam. More, Sybil Bauer cruised to gold in the 100 backstroke.