Flashback Friday: The Launch of a Legend as Mark Spitz Wins Five Gold Medals at 1967 Pan American Games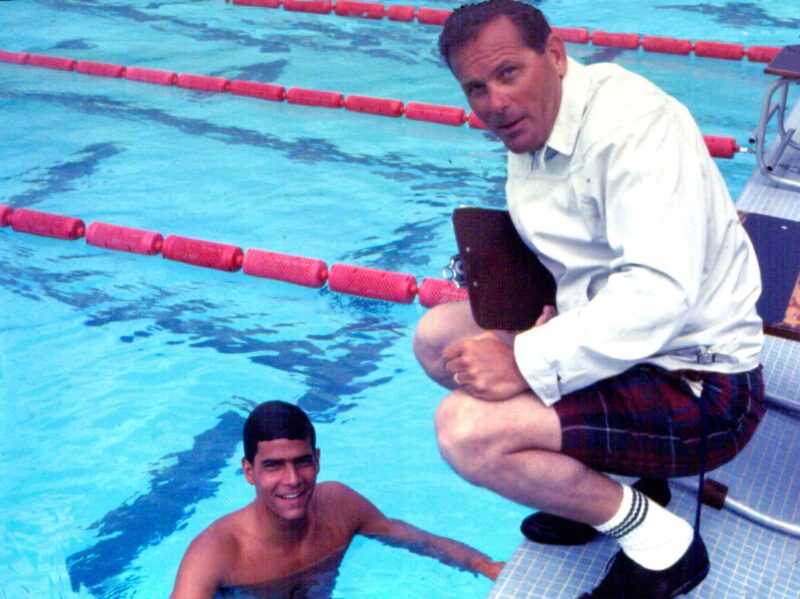 ---
by DAVID RIEDER – SENIOR WRITER
19 October 2023, 02:35am
Throwback Thursday: Mark Spitz Wins Five Gold Medals at 1967 Pan American Games
With the Pan American Games scheduled to start this weekend, it seemed like an appropriate time to feature the launch of a legend. At the 1967 edition of the Pan Am Games, Mark Spitz made his name known to the world.
During the era when Mark Spitz established himself as the standard-bearer for swimming, swimmers did not race in goggles, and the World Championships did not exist. The first edition of the global showcase held by FINA (now World Aquatics) was not held until 1973 in Belgrade, Yugoslavia, one year after Spitz retired following his record-setting seven-gold-medal performance at the Munich Olympics. International racing opportunities were sparse in the 1960s and 1970s, a far cry from the plentiful options for competition in this era.
Thus, Spitz only competed at two international competitions outside of his two Olympics (1968 and 1972): the Maccabiah Games, limited to Jewish athletes, and the Pan American Games, where any athletes from North and South American could compete. At the fifth edition of the Pan Am Games in 1967, Spitz supplied his first signature performance, with Winnipeg, Canada, the site of his first world records and a medal tally that would last for decades.
On June 26, 1967, Spitz set the first world record of his career, swimming a time of 2:06.4 in the 200 butterfly. Five days later, Spitz clocked 56.2 in the 100 fly, seven tenths under the previous global mark. Add in three relay gold medals, and Spitz had won five in total, becoming the first swimmer to win that many golds at Pan Ams.
Spitz would not hold these records continuously for years. On the contrary, only one month after Winnipeg, fellow American Doug Russell tied Spitz's 100 fly world record while a third U.S. swimmer, John Farris, took away the mark in the 200 fly, only for Spitz to reclaim both standards in October at a meet in West Berlin, foreshadowing the historic performance he would notch in the same country five years later.
Spitz would hold both records before, during and after his ill-fated performance at the 1968 Olympics, where he placed second in the 100 fly and a shocking eighth in the 200 fly. But after those Games, he quickly recaptured his form, and between the butterfly events and the 100 and 200 freestyle, Spitz finished his career having set 20 individual world records.
But that run of greatness started at the Pan American Games, no longer considered one of the major meets on swimming's calendar but still a meaningful one for swimmers from Canada to Argentina and everywhere in between. The most prolific swimmer in the history of the Pan Am Games is Brazil's Thiago Pereira, who broke Spitz's record of five gold medals with six of his own in 2007 before winning six again in 2011 and a further three in 2015.
More recently, plenty of standouts have used Pan Ams as a pre-Olympic year launching point for success, a list that includes Cesar Cielo, Allison Schmitt, Katie Meili, Kelsi Dahlia and most recently, Alex Walsh, Annie Lazor, Fernando Scheffer and Drew Kibler. This year's edition of Pan Ams gets underway Saturday in Santiago, Chile, and the meet could again help vault a swimmer toward Olympic success, though anyone would be hard-pressed to take his or her Pan Ams momentum quite as far as Spitz did 56 years ago.