FINA Marathon Swim World Series Announces 2020 Schedule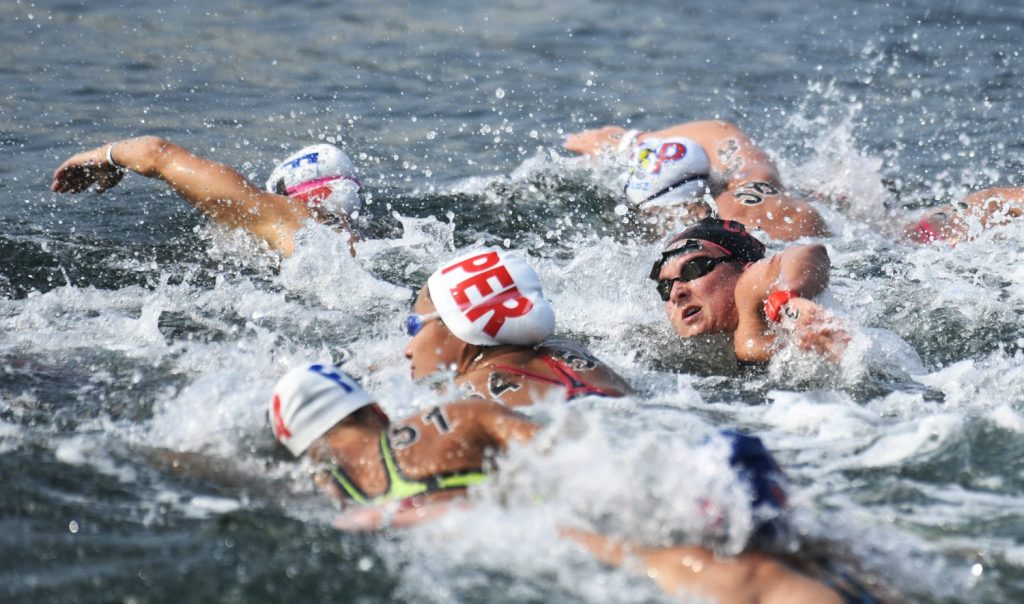 ---
10 December, 2019 
As open water swimming moves toward the Olympic year, FINA has announced the calendar for the 2020 edition of the FINA Marathon Swim World Series, which includes an 11-leg competition, taking place between February and October.
The FINA Marathon Swim World Series will open on February 8, in Rosario, Argentina, and will then move on to Doha (QAT) on February 15. After a short break, the participating athletes will then proceed to the beautiful scenario of Victoria, in Seychelles, on May 3.
The competition will then visit Europe, with stops scheduled in Budapest, Hungary, on June 6, and then Setubal, Portugal, on June 13. Lac St-Jean (July 19) and Lac Mégantic (August 8), will host the Canadian legs of the circuit, before returning to the Old Continent on August 30, in Ohrid (MKD).
The last three events will be held in Asia, with Nantou (TPE) welcoming the open water stars on September 19, and Chun'An (CHN) staging the 10th race of the year on October 16. The final leg of the 2020 Series is scheduled in Hong Kong, China (HKG) on October 25.
The 2020 FINA Marathon Swim World Series will distribute a total of US$ 680,000 as prize money to the best swimmers in the competition.
In the 2019 edition of the circuit, the winners of the Series were Kristof Rasovszky (HUN) among men, and Rachele Bruni (ITA) in the women's category.
2020 FINA Marathon Swim World Series calendar:
1.     Rosario (ARG) – February 8
2.     Doha (QAT) – February 15
3.     Victoria (SEY) – May 3
4.     Budapest (HUN) – June 6
5.     Setubal (POR) – June 13
6.     Lac St-Jean (CAN) – July 19
7.     Lac Mégantic (CAN) – August 8
8.     Ohrid (MKD) – August 30
9.     Nantou (TPE) – September 19
10.   Chun'An (CHN) – October 16
11.   Hong Kong, China (HKG) – October 25