Every Child A Swimmer signs Legislation in Georgia and Arkansas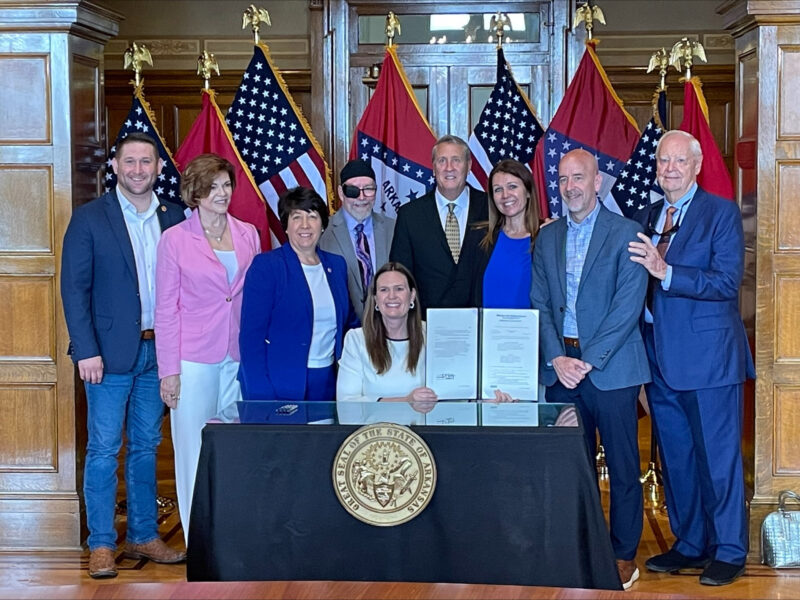 ---
FORT LAUDERDALE, Fla., May 24, 2023 – Every Child A Swimmer (ECAS), an organization. aimed at promoting water safety and swim education to children, is proud to announce the successful passage of new legislation in Georgia, Arkansas, following the first state to pass the bill last year, Florida.
Championed by Casey McGovern, mother of Edna Mae McGovern, who was tragically lost in a drowning accident. Casey has dedicated her life to creating impactful change through early education and exposure to water safety resources. The legislation in Georgia was given the name of Edna Mae to honor her legacy and the impact this will have on students.
The new legislation created in tandem with local governments and Every Child A Swimmer emphasizes the importance of equipping students with the necessary skills to navigate water environments safely. Drowning is the number one cause of death of children ages 1-5 and the ECAS legislation looks to curb that by introducing early access to water safety information.
The passage of these bills in Georgia, Arkansas, and Florida is a monumental step forward in our mission to make every child a swimmer, said Casey McGovern, Program Director at ECAS. Water safety education is crucial, and we hope this legislation makes a tangible impact on the lives of children and families.
The legislation mandates that schools incorporate water safety resources, such as where to find free swim lessons, educational materials, and drowning prevention strategies, into their curriculum. By partnering with local swimming facilities, ECAS ensures that children receive proper training and access to supervised swim programs. This collaborative approach between schools, community organizations, and government agencies creates a comprehensive network of support for water safety education.
For more information about the Every Child A Swimmer organization and its initiatives, please visit https://everychildaswimmer.org/
About Every Child A Swimmer Organization: Every Child A Swimmer (ECAS) organization is dedicated to promoting water safety education and reducing drowning incidents among children. By working closely with schools, community organizations, and government agencies, ECAS provides access to swim lessons, educational resources, and drowning prevention strategies.
The organization strives to empower every child with life-saving swimming skills and create a culture of water safety awareness.
Bill, Mike and Casey McGovern traveled to Arkansas for the Every Child a Swimmer bill signing ceremony with Governor Sarah Huckabee Sanders, Rep. Mary Bentley and Senator Jim Dotson.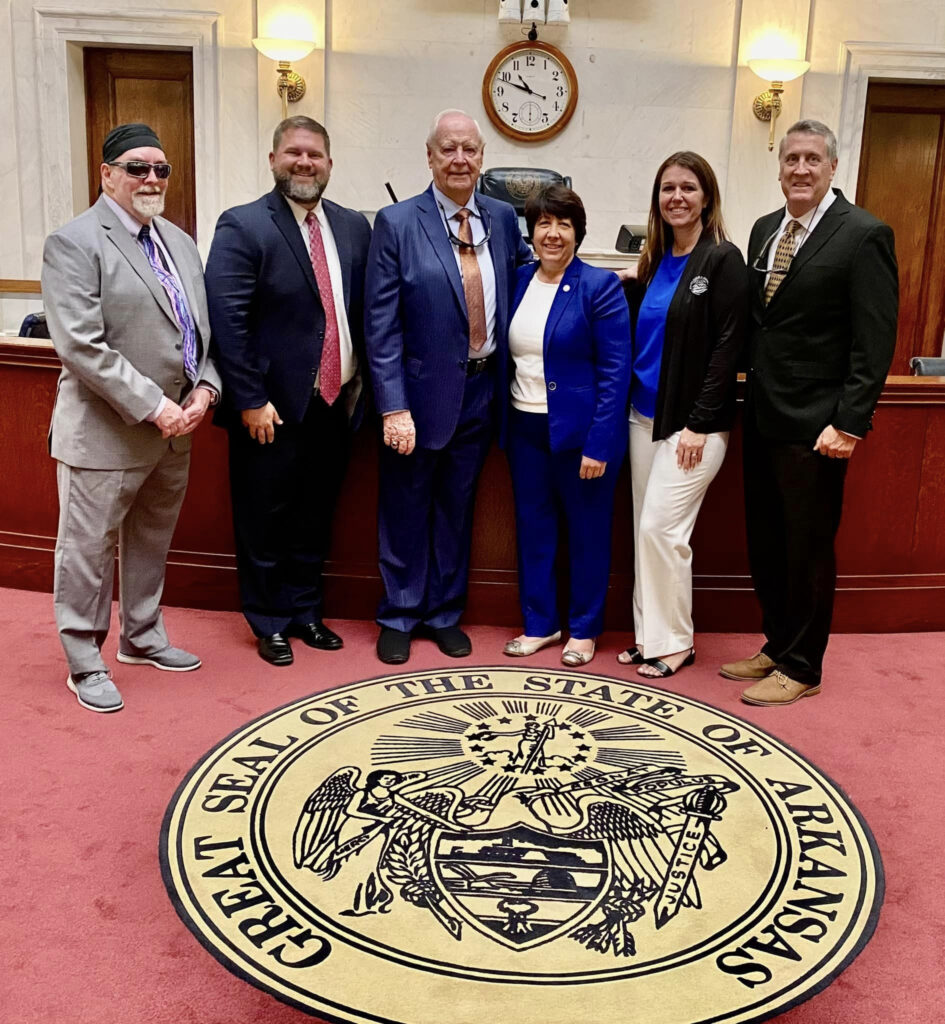 We would like to promote the Every Child a Swimmer legislation is a law in three states, with more to come. We want to continue working to have it passed in every state throughout the country.
We would like a HUGE PUSH through all channels focusing on the positivity that this law (and our program) will do.
54% of adult Americans cannot swim well enough to save themselves in an emergency.
Learning to Swim reduces the risk of drowning by 88%.
This law will help to educate parents and caregivers on the need to make swim lessons a priority.
Swimming is the only sport that has the potential to save a life.
The numerous health benefits of swimming.
Having the ability to swim, opens up multiple career opportunities that require the ability to swim.
The connection to ISHOF
Learn to Swim Scholarships available to families from underserved communities.
We need everyone's help to implement the ECAS legislation into their state.
Drowning is Preventable!
On May 4, Bill Kent, Casey McGovern and the Every Child a Swimmer Team traveled to Atlanta to see the Every Child A Swimmer bill be passed into legislation.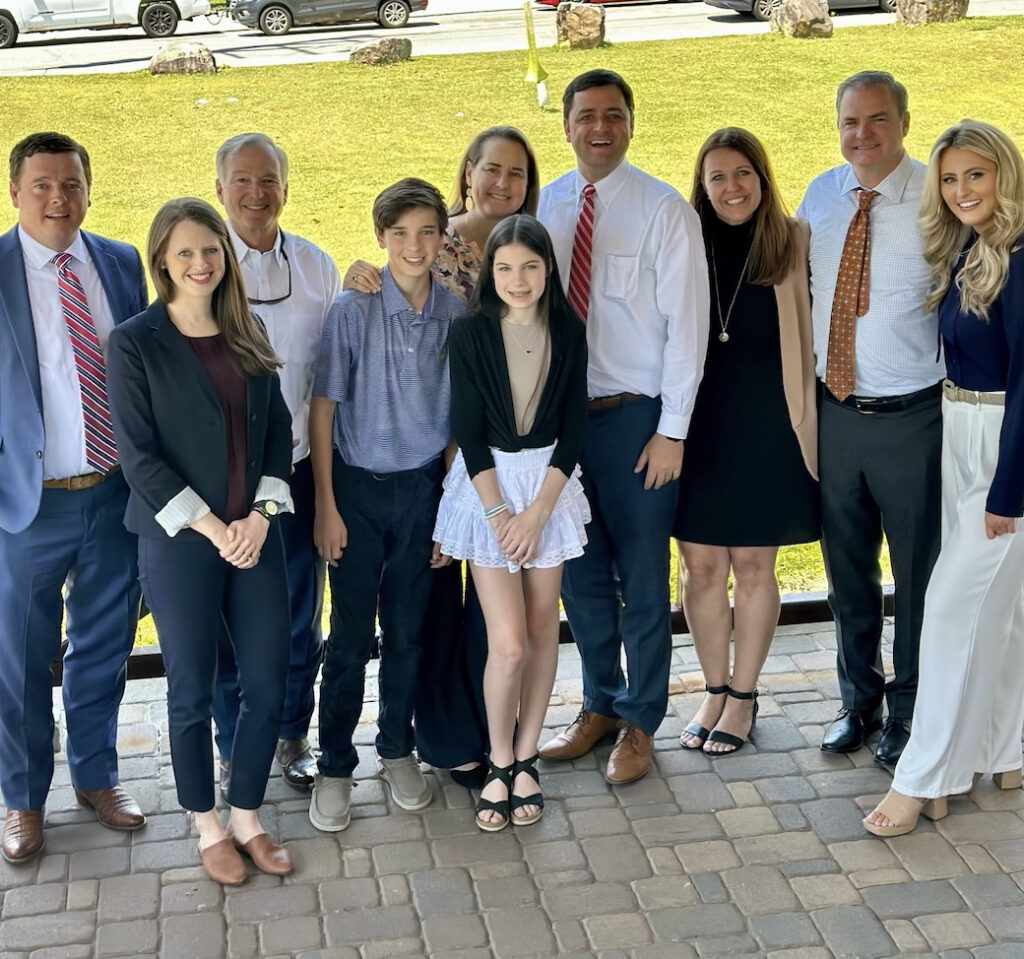 Thank you Senator Shawn Still, Scott Hilton, Representative Matt Dubnik, @Representative Chris Erwin and all of the representatives who helped to see this bill come to fruition. From the ECAS social media page: "Yesterday was a great day for water safety and saving lives." ~ May 4, 2023
Together, WE will make Every Child a Swimmer.