Coach Sally Hansell is ONE IN A THOUSAND!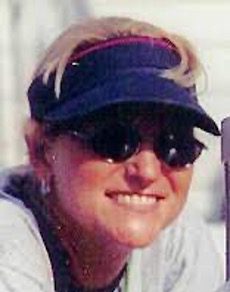 ---
Sally Hansell has been a longtime friend, visitor, supporter and contributor to ISHOF, but over the last year, she became a member of ISHOF's One in A Thousand program. It's people like Sally that help make ISHOF what it is today, help it continue to grow, as they help us with our mission and continue to support ISHOF financially.
Here is Sally Hansell's story: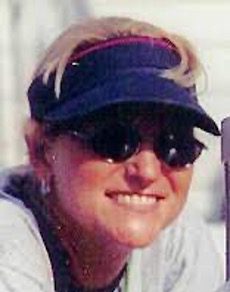 Sally Hansell, a Cooper City resident, is best known for her love of all aquatic sports, but diving is in her blood. She moved to Florida in the ninth grade and competed in swimming and diving, each year qualifying for the Florida State High School Championships. She began her coaching career when she was severely injured while training for diving on a trampoline and was unable to complete.
Sally began her career as head diving coach at Lakewood High School and St. Petersburg Catholic High School (St. Petersburg, Florida). In 1980, she moved to Broward County and became head diving coach, assistant swim coach and head water polo coach at Cooper City High School, where she remained until 2004. Hansell has been the head diving coach at University School of Nova Southeastern, and has also served as the director of the swimming & diving there, where she still remains today.
Hansell has coached over 100 diving and swimming athletes to the medal stand at the FHSAA State Championships. Seven of her divers completed their seasons undefeated in all competitions including the State Championships. She serves on the Florida Gold Coast Diving Association Board of Directors as president and has been a FHSAA-certified referee for over 20 years. She has been the recipient of "Coach of the Year" in 2011 at University School of Nova Southeastern, and two-time recipient of "BCAA All Star Water Polo Coach," and "NJCAA Swimming and Diving Coach of the Year," as well as a selection committee member for the NISCA High School All American divers. In 2017, Sally was inducted into the Broward County Sports Hall of Fame, right here in Fort Lauderdale, along with other greats in their own respective sports, like Miami Dolphins great, Jason Taylor, Football, Miami Marlin's Cliff Floyd, baseball and Glenn Kaye, swimming, to name a few……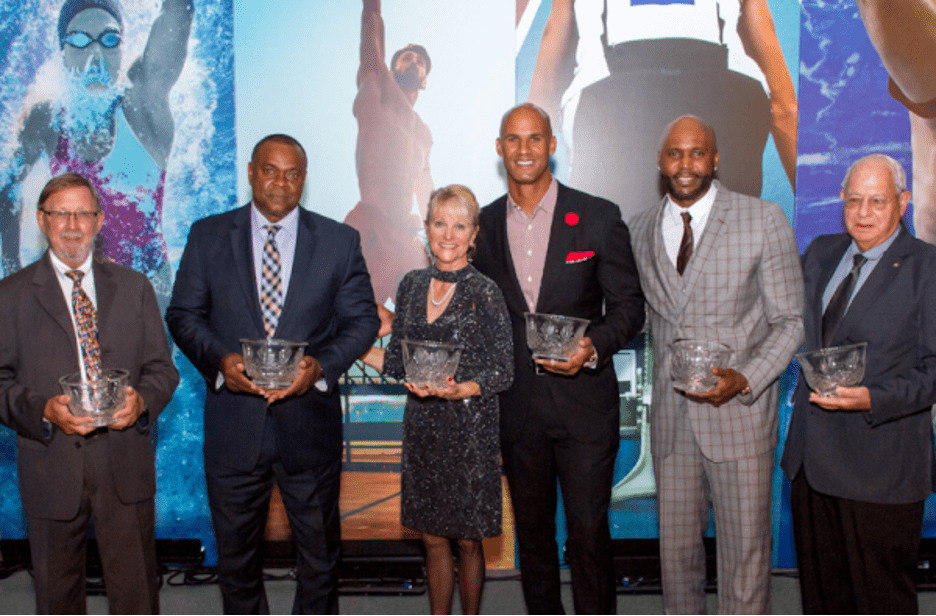 Photo courtesy: sunny.org
Sally has been attending meets and bringing her athletes to the Hall of Fame since the 1980's and has seen the many changes since that time.
"I love the museum, and the entire venue, and knowing it's in Fort Lauderdale helps me show my friends it's acknowledgement to athletes and how it showcases what they can and have achieved. I also advocate that they go visit the world of Aquatics" said Sally recently.
When asked why she donates to ISHOF, Sally went ISHOF highlights, it allows me to have a place I call home for something I participated in, and still coach and teach in.
I will always give to this institution in any way I can".
Thank you Sally Hansell for always being a part of ISHOF, and this year for becoming "One in A Thousand".
Join Sally and become a member of the One in a Thousand Club by helping ISHOF on a monthly or one-time basis.
For larger corporate sponsorships and estate-planning donations, please contact us at customerservice@ishof.org.
The International Swimming Hall of Fame wants to know if you are one in a thousand? We think you are! Show how special you are and become a member of the International Swimming Hall of Fame's "One In A Thousand" Club. Help keep the International Swimming Hall of Fame moving forward toward a new vision and museum by joining now!
During these unprecedented times, the ISHOF Board is calling on every member in the aquatic community to make a small monthly commitment of support to show how special you are and how special the International Swimming Hall of Fame is to everyone.
"Our goal is simple. If we get 1,000 people to simply commit $10, $25 or $50 per month, we will generate enough revenue to go beyond this Covid-19 Pandemic Crisis." – Bill Kent – Chairman of the ISHOF Board
"Those that believe in our vision, mission, and goals can join us in taking ISHOF into the future and be a part of aquatic history." – Brent Rutemiller – CEO and President of ISHOF
Since 1965, ISHOF has been the global focal point for recording and sharing the history of aquatics, promoting swimming as an essential life-skill, and developing educational programs and events related to water sports. ISHOF's vision for the future is to build a new museum and expand its reach by offering its museum artifacts digitally through a redesigned website.
The ISHOF Board of Directors is calling on all members of the aquatics community to make a small monthly commitment to show their dedication to aquatics and how special the International Swimming Hall of Fame is to everyone.