City of Fort Lauderdale to Hold "Sneak Peek Media Day" at Aquatic Center with USA Diving and Red Bull Cliff Diving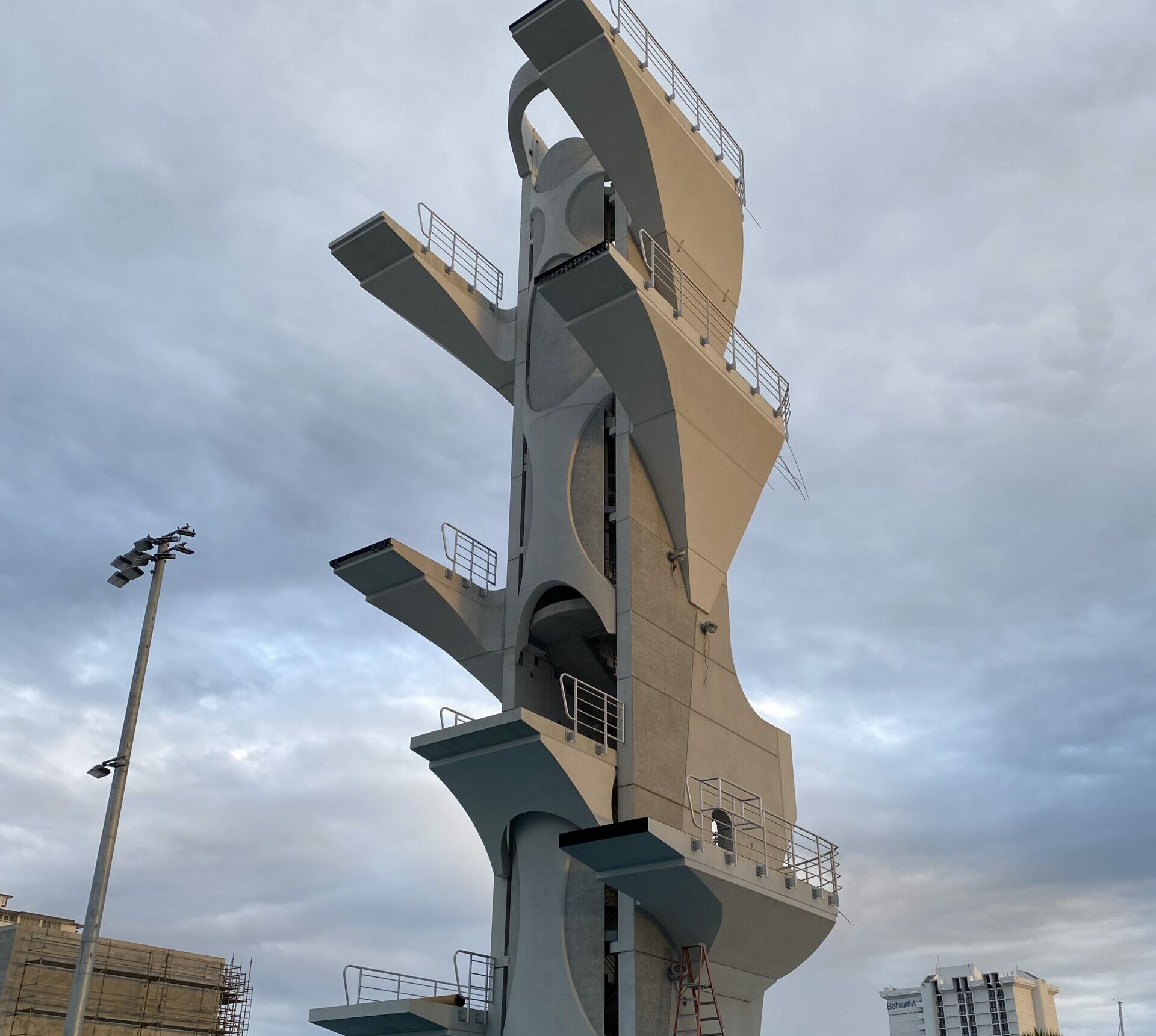 ---
The City of Fort Lauderdale and the Fort Lauderdale Diving Team will host a "Sneak Peek Media Day" at the Fort Lauderdale Aquatic Center in coordination with USA Diving and Red Bull on Monday, June 6 at 10 a.m. The event will highlight the entire spectrum of the sport of diving, from the humble beginnings of grassroots training programs to Olympians and world champion high divers.
After undergoing extensive renovations over the past few years, the Fort Lauderdale Aquatic Center is now the first permanent facility in the western hemisphere capable of accommodating divers at 27 meters.
"The renovation of the aquatic complex restores Fort Lauderdale as a premier destination for global competitive swimming and diving at a venue that is also available for resident use. The demonstration by US Diving illustrates the long-term value that we have achieved and the excitement that we are generating," said Mayor Dean Trantalis.
World champion high diver Steven LoBue and 2020 Olympian Brandon Loschiavo will be among the divers participating in the media day, which will feature divers from the Fort Lauderdale Dive Team, USA Diving's High-Performance Squad, and Red Bull Cliff Diving. The event will allow the media to see the renovated facility while learning about the sport of diving at all levels.
"The City of Fort Lauderdale is totally committed in a huge way to returning to the top of the swimming and diving world. We are excited to welcome back all the incredible athletes," said Commissioner Steve Glassman.
Six members of USA Diving's High-Performance Squad, including Loschiavo, will be on hand to discuss Olympic highlights, what it takes to train at an elite level, and the future of the sport at the national and international levels. Tier 2 High-Performance Squad member Jordan Rzepka, who will compete at the World Championships next month, will participate as well along with Tier 3 High-Performance Squad members Kaylee Bishop, Matthew Brisson, Emilie Moore, and Juliet Radich. Bishop, Moore, and Radich represented the United States at the Junior Pan American Championships last fall.
High divers and High-Performance Squad members will also share knowledge, tricks, and tips for safe and successful diving with the media and members of the Fort Lauderdale Dive Team.
Renovation of the Fort Lauderdale Aquatic Center began in 2019 and is expected to be complete by the end of 2022.
The above press release was posted by ISHOF in conjunction with The City of Fort Lauderdale. For press releases and advertising inquiries please contact Advertising@SwimmingWorld.com.