City of Fort Lauderdale Earns Top Architectural Design Award for Dive Tower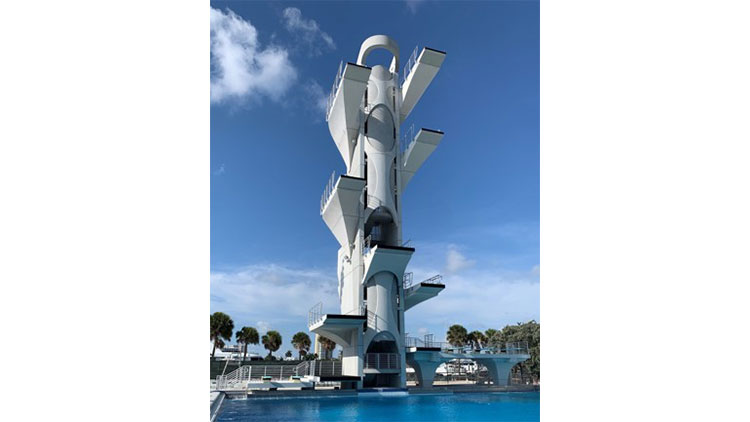 ---
by: Arlene Borenstein, November 16, 2022
City of Fort Lauderdale's Famed Aquatic Center Earns Top Architectural Design Award for World-Renowned Dive Tower
The unique 27-meter dive tower wins the highest category "Built Award" by the American Institute of Architects, Fort Lauderdale Chapter

BROWARD COUNTY, FL — The City of Fort Lauderdale Aquatic Center continues its legacy of excellence earning the coveted American Institute of Architects (AIA) "Honor Award" in built category for its distinguished 27-meter dive tower.

The structure is the tallest 27M dive tower in the Western Hemisphere and is the first in the world to incorporate diving and high diving for competition in one concrete structure. The dive tower is part of a multifaceted revitalization of Fort Lauderdale's world-renowned Aquatic Center on A1A between the Atlantic Ocean and Intracoastal Waterway.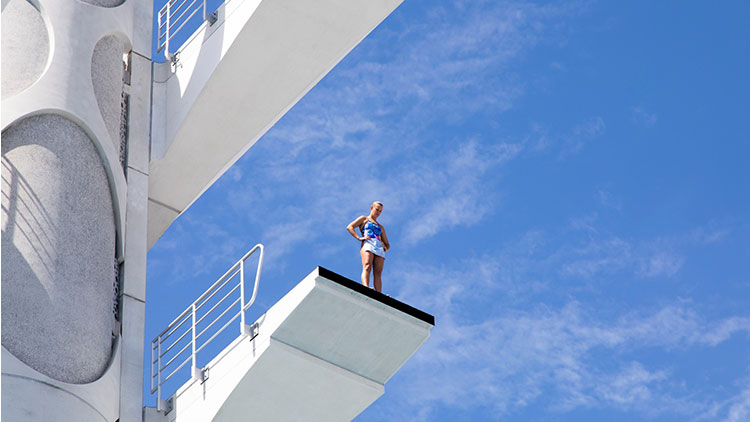 "Our city is absolutely proud to be home to such a rare and unique structure. The rejuvenated aquatic center will be known around the world and benefit the swimming and diving community," said Mayor Dean Trantalis, who attended the ceremony on Nov. 4 at the NSU Art Museum in Fort Lauderdale. "This distinction for the architectural beauty of the dive tower comes from years of hard work and dedication to upgrade our remarkable Aquatic Center," he said.

The dive tower rises to the sky with fluid curves to emulate the nearby water and ocean. The tower includes an iconic sculptural form that has nine platform levels; high diving platforms of 15M, 20M, 24M, 27M and diving platforms of 1M, 3M, 5M, 7.5M, 10M. The tower is also designed to accommodate up to 12 springboards.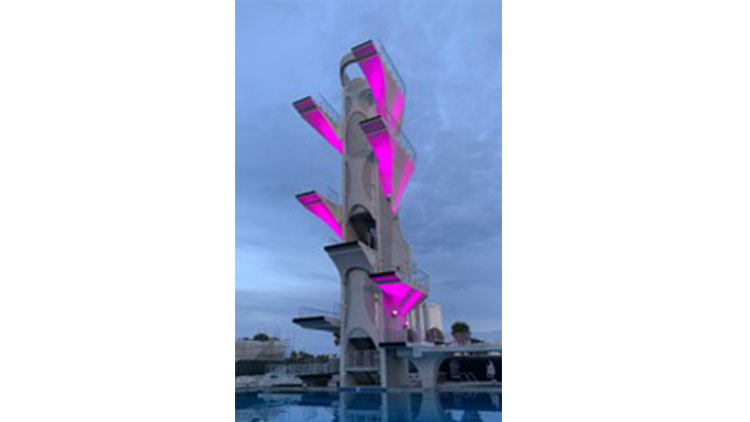 This is the first permanent 27M Dive Tower in United States and Western Hemisphere.  "Fort Lauderdale's Aquatic is creating an incredible buzz throughout the state, nation, and world. We will once again lead in the fields of swimming and diving," said Commissioner Steven Glassman who has long been passionate about this internationally-acclaimed City landmark.

Justin Architects (previously known as Cartaya and Associates, PA) worked in partnership with the City to help earn the AIA "Honor Award" which recognizes design that elevates the human experience while addressing the project's practical needs. Award requirements include sustainable design practices. 

"This project was a collaborative effort between the City and the Hensel Phelps Design Build Team from the conceptual design through the final installation of the dive tower," said Senior Project Architect Teen Woon. "We are grateful to the City for the opportunity to work on this significant iconic landmark project," Woon said.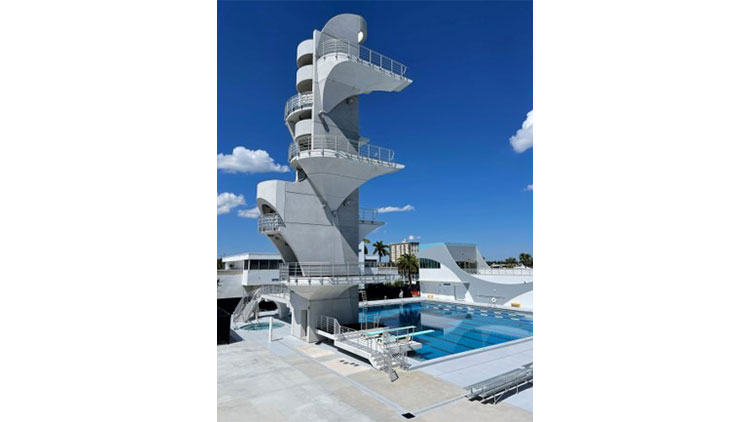 The 27M platform will only be available to experienced divers, but the public can get a tour of the tower which is slated to open at the end of the year.