Celebrated Coach and Longtime Fort Lauderdale resident Terry Carlisle Passes Away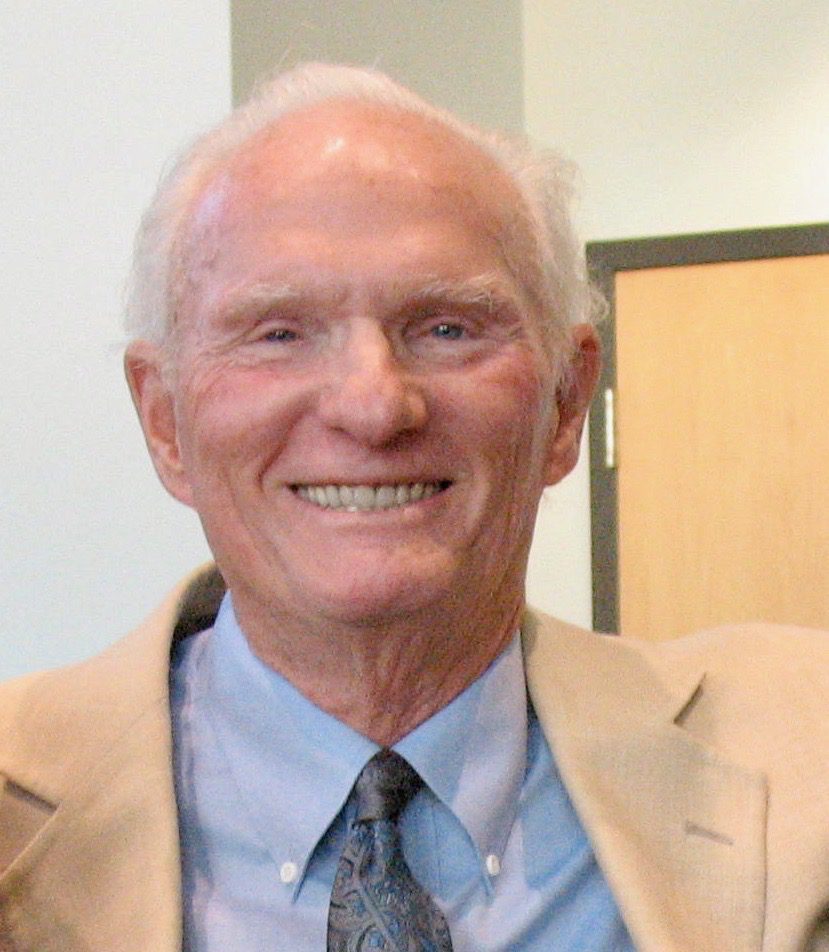 ---
    (January 10, 1935 – January 21, 2022)
On January 21, 2022, just a little over a week after he celebrated his 87th birthday, Terry Carlisle of Sonoma, California, passed away. He was a longtime friend of ISHOF,  swimming and resident of Fort Lauderdale.
The Carlisle family moved to Fort Lauderdale in 1945, when the patriarch, Malcolm decided to move his family South from Indianapolis. Terry and his brothers, Rusty, and Jack, attended Fort Lauderdale High School, where all three were accomplished swimmers, holding many records, including All-American status.  Terry graduated from Yale University in 1955 with an engineering degree and a varsity letter in swimming.  He touched many lives as a career swimming coach at the high school and college levels. He was known for his innovative approach to stroke technique and creative workouts.
At the high school level, Terry was a faculty member as well as a coach.  He began coaching at his alma mater, Fort Lauderdale High School once he returned home from Yale.  He continued on to St. Andrews School, in Boca Raton, just north of Fort Lauderdale.  Years later, Terry was inducted into the St. Andrews Athletic Hall of Fame in 2008. St Andrew's had this to say about their inductee, "Terry was the foundation of the powerhouse that is now Saint Andrew's swimming." 
While at Saint Andrew's, Terry also coached Freddie Tyler who later went on to represent the USA in the 1972 Munich Olympics.
Terry's last High/Prep School coaching position was at The Bolles School in Jacksonville, a very prominent swimming school. Terry had an illustrious career as a high school coach, from 1959-1972. He produced 32 All-American swimmers and divers.  His teams won the Florida State Boys Swimming Championships in 1964 (St. Andrews School), 1967 (Bolles) and again in 1972 (Bolles). In addition to winning the state championships, thrice, Terry's teams were runner ups six times.  As a coach, Terry was honored by the Florida Athletic Coaches Association as Coach of the Year in 1967 and 1972.
In 1972, Terry decided to pursue a master's degree from University of Tennessee, Knoxville.  During that time, he and ISHOF honoree Ray Bussard helped guide the Mens Vols to a second place finish in the NCAA Championships. After earning his master's degree in 1973, he was hired by Florida State University as the head coach of the men's and women's team. He stayed with the Seminoles for four years. At FSU, he produced six All-America swimmers and won their conference championship, the National Independent Swimming Championships in 1976.  In Terry's second year at FSU, they beat archrival Florida, for the first time in six years.
He was then recruited by the University of Cincinnati, as the head women's coach, where two of his daughters Shelley and Kim, would spend the bulk of their high school years. In true Carlisle fashion, in 1979, the girls, whose team, the Finneytown Wildcats, won the Ohio State Swimming Championships. The Wildcats were very much the underdogs, with a small team, no pool to call their own, and a team that couldn't practice together. 
It should also be noted that one of Terry's daughters, Kim, went on to become an Olympian the next year, in 1980, but the U.S. boycotted
Terry ended his coaching career by returning to Knoxville for three years. Where he served as the head women's coach of the Tennessee Volunteers.
Terry eventually retired and moved to Northern California but not completely, as he volunteered to assist the great ISHOF Honor Coach, George Haines at Stanford from 1986 to 1988.
Even though Terry was living in California, he served on the ISHOF Board of Directors for several years. In the mid-2000's, when new leadership was hired and the entire Board resigned, Bruce Wigo asked Terry to become part of the new Board of Directors to help ISHOF get back on track.
Terry Carlisle gave his life to swimming and the majority of it occurred in the State of Florida. His parents were involved in the Swimming Hall of Fame from the beginning, and even before. His father, Malcolm Carlisle, who at one time was Mayor of Fort Lauderdale, was on the Hall of Fame committees early on. His father was an integral part when the Hall of Fame was first being decided and planned on. He helped raise money through the late 1950's and early 1960's.  Malcolm was also President of the Florida Swimming Association for several years. Terry's mother, Dorothy, was one of the original, "Hall of Fame Dames." The women's auxiliary group that helped and represented ISHOF at its many functions in the early years. She also organized amateur swimming programs in South Florida.  Terry and his brothers, Rusty and Jack, grew up swimming and diving at the original Casino Pool, right on Ft. Lauderdale Beach. The Carlisle family is one of the reasons why ISHOF is here today and the city of Fort Lauderdale was chosen to be its home.
It's people like Terry and families like the Carlisle's that helped ISHOF become the institution it is today and helped put South Florida on the map for swimming and training.  Of course, the weather doesn't hurt either!  
Terry Carlisle will be dearly missed, but never forgotten.